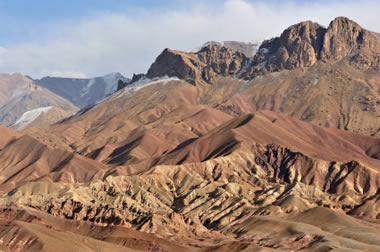 Afghanistan is a country of extremes, and your living situation can change drastically depending on where you visit in the country. When packing for Afghanistan include these four essential items to make life a little easier abroad:
1. Adapters.
It is typical to find a range of electrical outlets in Afghanistan, and to charge your electronics it is recommended that you pack a multi-country adapter with you.
2. Prescriptions and Medicines.
Along with more than enough medicine for your trip, bring along copies of all prescriptions to show border guards or customs officials.
3. Warm Clothing.
Despite a location in the Middle East, Afghanistan can get very cold at night, especially in the mountains.
4. Water Purifier.
A purifying bottle or iodine tablets can be a smart way to avoid illness from the water offered in Afghanistan.