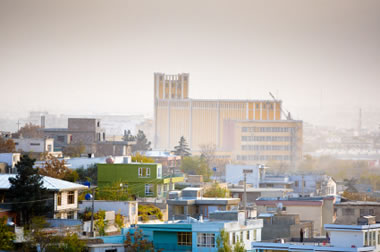 Although safety is a big concern in Afghanistan, many travellers still visit the area. These five travel safety tips can help protect you when visiting Afghanistan.
1. Never Buy Counterfeit Goods.
Buying pirated or counterfeit goods is punishable by law, and you should avoid it no matter how tempting the low prices.
2. Avoid Large Gatherings.
Many street gatherings are protests or demonstrations that can quickly turn to violence, and travellers should avoid them whenever possible.
3. Avoid Isolated Areas.
Many violent crimes and kidnappings take place in isolated areas, which is why travellers should stick to the cities and avoid taking back roads.
4. Avoid Confrontation.
If you are a victim of a crime, do not try to find your attacker, retrieve your stolen goods or argue with the police. Contact the embassy immediately and let them direct your actions.
5. Do Not Broadcast Wealth or Political Beliefs.
Demonstrating pride in your heritage, extreme wealth or strong political beliefs can make you a target for kidnapping or violence while in Afghanistan.