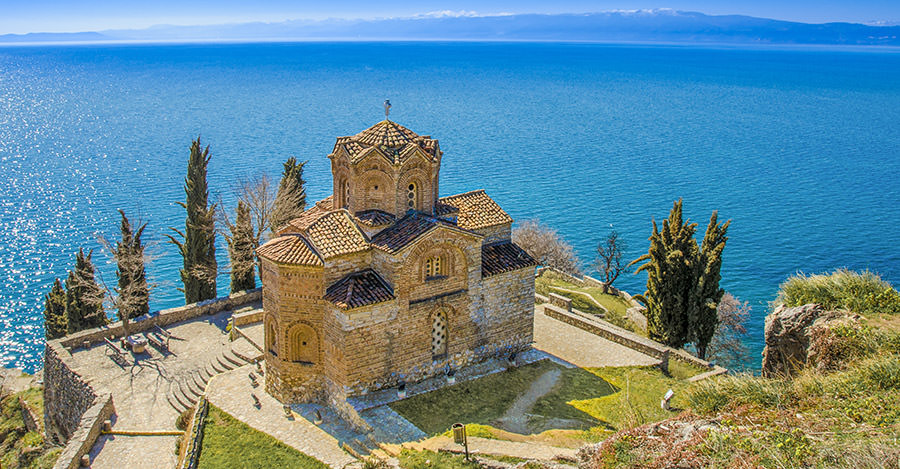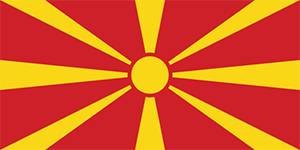 Do I Need Vaccines for Macedonia?
Do I Need a Visa or Passport for Macedonia?
What is the Climate Like in Macedonia?
How Safe is Macedonia?
Ohrid Boardwalk
What Should I Take to Macedonia?
Canadian Embassy in Macedonia
Macedonia is a landlocked country located on the shaft of the Balkan peninsula. This young country borders Kosovo, Serbia, Bulgaria, Greece, and Albania.
Tourists are drawn to Macedonia for many reasons. This includes the country's many ancient religious constructions. Entertainment is integral to the culture of Macedonia. It's filmmaking history dates back 100 years and art even longer.
Do I Need Vaccines for Macedonia?
Yes, some vaccines are recommended or required for Macedonia. The PHAC and WHO recommend the following vaccines for Macedonia: hepatitis A, hepatitis B, rabies, and influenza.
---
See our vaccinations page to learn more about these infections and vaccines. Ready to protect yourself? Book your travel health appointment today by calling or schedule online now.
Do I Need a Visa or Passport for Macedonia?
A visa is not needed for stays under 90 days. Your passport must have at least six months validity.
Is A …
A Macedonia Entry Requirement?

Passport
Yes
Passport Validity
At least six months
Blank Passport Pages
One page per entry stamp
Visa
No
Vaccinations
May be required
Sources: Canadian Travel and Tourism and Embassy of Macedonia
All foreign citizens must register with local police within 48 hours of arrival. If you are staying in a hotel while in Macedonia, the hotel will register you upon check-in.
Visit the Canadian Travel and Tourism website for more information on entry and exit requirements.
What is the Climate Like in Macedonia?
Macedonia has a continental climate with warm dry summers and cool winters. The large mountain ranges that inhabit Macedonia and the surrounding areas keep the temperatures cool.
The summer months in Macedonia are in the low 20's. The winter months are generally around 0 degrees.
Expect a fair amount of rain during the months of April and May and snow during the months of November and December. Heavy thunderstorms are also common and likely during the warmest of summer days. However, you should be prepared for precipitation no matter what time of the year you travel here. It can and does rain and/or snow during every month of the year in Macedonia.
How Safe is Macedonia?
While travellers are rarely the victims of violent crimes in Macedonia, petty crimes do still occur. Common petty crimes that happen in these areas include pickpocketing and car break-ins. To avoid these types of crime, be aware of your surroundings.
Be aware that organized crime is common in Macedonia. Additionally, violence can occur at public protests and demonstrations.
Ohrid Boardwalk
While Macedonia is small, there is much to see including the Ohrid Boardwalk and City Beach. The boardwalk has a wide variety of small restaurants set near rocky beaches. The cool waters of Lake Ohrid offer relief to beach-goers on hot summer days. Taxi boats also give tours of the beautiful shoreline.
The boardwalk acts as a pathway to the base of the Kaneo church which can be toured most days of the year. Stop by one of the small bars or restaurants for some Mediterranean cuisine.
What Should I Take to Macedonia?
Here are some essential items to consider bringing on your trip to Macedonia:
Proof of Medical Insurance – This is required to have to enter the country.


Layers of Clothing – Temperatures can fluctuate rapidly throughout the day.


Rain Gear – An umbrella, jacket or other type of rain protection is a must have.
Canadian Embassy in Macedonia
Canadian consular services can help travellers with many issues they may face including passport services. Once in Macedonia, the information for the Canadian cosulate is:
Canadian Consulate in Macedonia
Blagoj Davkov No. 2/1, 1000
Skopje, Macedonia
Tel.: 389 (2) 3225-630
Stay safe abroad with Passport Health. Call or book online now and start travelling safely today!