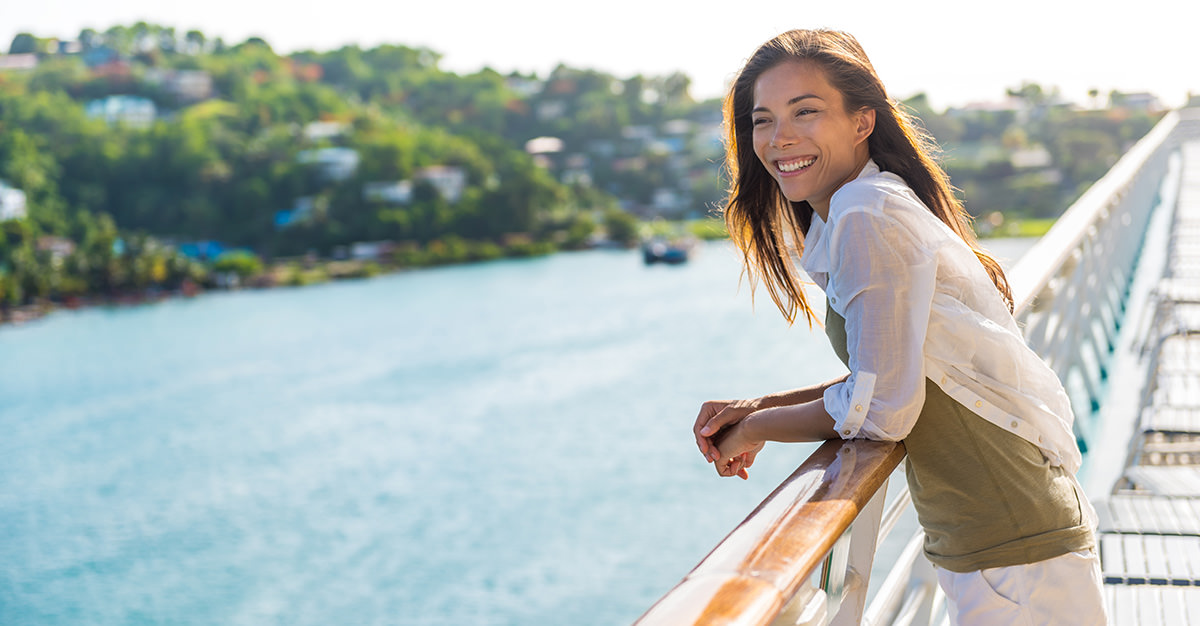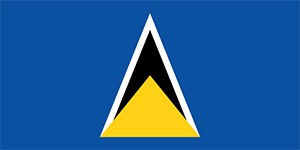 Do I Need Vaccines For St. Lucia?
Do I Need a Visa for St. Lucia?
What Is The Climate Like In St. Lucia?
How Safe Is St. Lucia?
Water Sporting And Safety in St. Lucia
What Should I Pack for St. Lucia?
Canadian Embassy in St. Lucia
St. Lucia is an Eastern Caribbean island that serves as the perfect tropical getaway. Bathed in sun and lined by beautiful beaches, St. Lucia gives travellers the chance to escape. The bustling cities and luxurious resorts also add an air of leisure to any vacation.
Many travellers choose to visit Castries, the capital of St. Lucia. One of the main attractions of the area is Vigie Beach, with soft sands and tall palm trees. In Castries itself is the bustling Castries Market is a unique shopping experience. Sightseers also like to visit the colorful, art-adorned Cathedral Basilica of the Immaculate Conception.
From endless shorelines to lively cities, St. Lucia's status as a popular tourist destination makes perfect sense. This country is the ideal getaway for anyone looking for a wide array of experiences.
Do I Need Vaccines For St. Lucia?
Yes, some vaccines are recommended or required for St. Lucia. The PHAC and WHO recommend the following vaccines for St. Lucia: typhoid, hepatitis A, hepatitis B, rabies, and influenza.
---
Dengue is present in St. Lucia and Zika has been found in the region. Take precautions by bringing repellents and netting.
Visit our vaccinations page to learn more. Travel safely with Passport Health and schedule your appointment today by calling or book online now.
Do I Need a Visa for St. Lucia?
A passport which is valid for at least 3 months from the expected date of departure is required to enter the country. A business visa is not required and a tourist visa is not required for stays up to 42 days. Proof of sufficient funds as well as a return/ onward ticket are also required to enter the country. A departure tax, payable in cash only, must be paid by all passengers over the age of 12.
Is A …
A Saint Lucia Entry Requirement?

Passport
Yes
Passport Validity
At least six months
Blank Passport Pages
One page per entry stamp
Visa
No
Vaccinations
May be required
Sources: Canadian Travel and Tourism and Government of Saint Lucia
Visit the Canadian Travel and Tourism website for more information on entry and exit requirements.
What Is The Climate Like In St. Lucia?
St. Lucia enjoys a tropical climate, adding to the exotic feeling of the island. The temperature and rainfall levels are fairly consistent throughout the island. Popular locations like Castries and Rodney Bay have comfortable temperatures in the 80's. Averages highs can hit the high-80's in August and September. Average lows are in the 70's throughout January and February.
The island also does experience downpours and thunderstorms year-round. But, while they can be intense, they do not typically last long. The rainiest month throughout most of St. Lucia is December, while the driest is April.
How Safe Is St. Lucia?
Crime does occur in St. Lucia. Do not leave any valuables unattended or alone in public locations, unsecure hotel rooms or in any homes you may be renting.
Counterfeit or pirated goods may also be illegal to make or buy locally. It is illegal also in the United States. Do not buy any counterfeit goods while in St. Lucia.
Water Sporting And Safety in St. Lucia
One of the most alluring aspects of St. Lucia is beautiful waters that enclose the island. With water comes plenty of aquatic activities. These include: snorkeling, jet skiing, sailing, diving, swimming, and so much more. Adventurers and water lovers alike will find St. Lucia the perfect destination to try new, exciting things.
But, many of the recreational water activities that you can enjoy in St. Lucia have risk. Do not embark on aquatic adventures that you may not be physically skilled or capable enough to do. If you are reckless, it can lead to injury or even death. Never go out alone, particularly to isolated beaches or far out into the ocean. Do not go into the water above your waist if you have been drinking. Also, remain in shallow waters without high currents or rip tides if you do not know how to swim.
What Should I Pack for St. Lucia?
In addition to all travel documents and medications recommended by a Passport Health Travel Medicine Specialist, here are some items to consider packing:
Swimsuit – One of the most attractive aspects of St, Lucia are its beautiful beaches. Many of the hotels and resorts also have swimming pools, and there are local water parks. Make sure you pack a bathing suit so you can take advantage of all the aquatic activities that St. Lucia has to offer.


Sunscreen – St Lucia is a tropical country that receives a lot of hot, warm sunlight. To protect yourself from sunburn and potential skin damage, always wear a sunscreen. Pack a longwearing sunscreen with no lower than SPF 50 to maximize protection.


Snorkeling Gear – If you love underwater activities, St. Lucia is the place for you. One of the most popular of these activities is snorkeling. This requires fins, masks and the snorkel itself for breathing.


Insect Repellent – St. Lucia's tropical weather gives way to a perfect vacation experience. But, the temperature also gives way for many insects that bite, including mosquitos. Keep yourself comfortable and avoid any potential disease with bug spray. Bringing a repellent with at least 20%-30% DEET will be most effective in keeping those pesky pests away.
Canadian Embassy in St. Lucia
Canadian consular services can help travellers with many issues they may face including passport services. There are no consular services in St. Lucia. For any consular needs, contact the Canadian Embassy of Barbados:
Canadian Embassy Bridgetown
Bishop's Court Hill,
St. Michael, P.O. Box 404,
Bridgetown, Barbados BB11113
Phone: 246-429-3780
Visit each embassy's respective site for more information.
Stay safe abroad with Passport Health. Call or book online now and start travelling safely today!