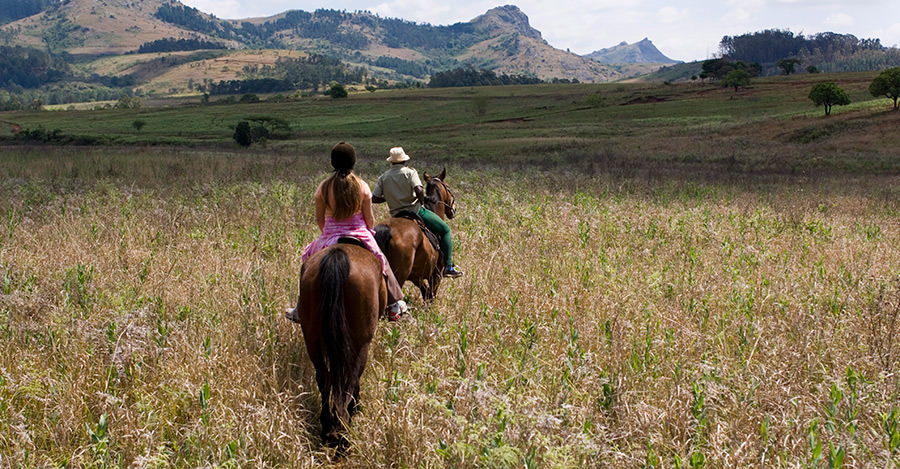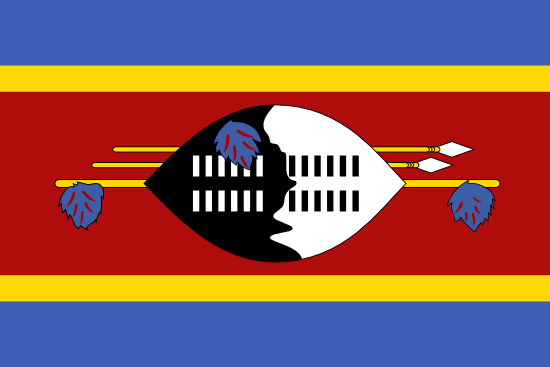 Located near Mozambique and South Africa, Swaziland and is one of the smallest countries in Africa. Travellers should not be fooled by the size of Swaziland. This nation has a lot of different attractions and activities to discover.
The Swaziland people value culture and heritage in their everyday lives. Their friendliness will make travellers feel safe and more than welcome. The people aren't the only amazing thing about Swaziland. The mountains, valleys, forests, and plains are just some some of the breathtaking landscapes.
Whether you're immersing yourself in the people, wildlife or art, Swaziland awaits you.
Do I Need Vaccines for Swaziland?
Yes, some vaccines are recommended or required for Swaziland. The PHAC and WHO recommend the following vaccines for Swaziland: typhoid, hepatitis A, hepatitis B, cholera, yellow fever, rabies, and influenza.
---
There is a risk for malaria in the eastern areas close to Mozambique and South Africa. This also includes the Lubombo district and the eastern half of Hhohho, Mazini, and Shiselweni districts. Antimalarials are recommended for these areas.
People travelling to Swaziland should try to avoid mosquito bites. Infections such as dengue and chikungunya are present in the region. Make sure to bring and use mosquito repellents and netting.
See our vaccinations page to learn more about these infections and vaccines. Ready to protect yourself? Book your travel health appointment today by calling or schedule online now.
Do I Need a Visa or Passport for Swaziland?
A passport is needed, but visas are not required for people who plan to stay less than 90 days. Travellers enter Swaziland from South Africa.
A yellow fever vaccine is required as South Africa will need proof for your return entry.
Is A …
A Swaziland Entry Requirement?

Passport
Yes
Passport Validity
At least 6 months
Blank Passport Pages
Two pages per entry stamp
Visa
No
Vaccinations
Recommended
Sources: Canadian Travel and Tourism and Swaziland Embassy
Visit the Canadian Travel and Tourism website for more information on entry and exit requirements.
What is the Climate Like in Swaziland?
Swaziland has a subtropical climate affected by the moist air from the Indian Ocean. Here is what to expect from the climate in Swaziland:
Climatic Regions – There are three different regions of Swaziland. The west experiences wet summers and dry winters, and a subtropical climate. The east experiences a difference in climate in the mountainous Lubombo area. The mountains see a different kind of climate because of their altitude of about 1,200 meters.


Temperature – The lowveld part of Swaziland is warmer, around 20 degrees. The middleveld temperature is a bit lower. The highveld is warmer in the summer (January), but, the temperature drops to 10 at night.


Rainfall – Moisture varies depending on time of year. October and March are the wettest seasons when 80% of rainfall happens. The highveld has the most rainfall between 90 to 150 centimeters. The midveld experiences60 to 80 centimeters of rain.
How Safe is Swaziland?
Swaziland does have a high level of political and other demonstrations. It's recommended for travellers to avoid crowds, rallies, and demonstrations.
Petty and violent crimes also occur in Swaziland and are a threat to Canadians. Carjacking is does occur in Swaziland as well. It is better for the victim to cooperate to avoid violence.
It's important to take precautions when travelling in Swaziland. Travellers should avoid congested, urban areas, especially at night. Cell phones and carrying large amounts of cash are not recommended.
Travellers should not leave items in their car. Use caution when taking local taxis. Make sure the taxi company is reputable. Do not enter a taxi with another person besides the driver.
Swazi Candles Craft Market
It's a popular tourist attraction in Swaziland. Swaziland has many impressive markets for their traditional arts and crafts. The Swazi Candles Craft Market shows off their handcrafted candles by local artisans. This market has paraffin wax candles, beauty products, and many more unique finds.
These candles are molded by hand into different kinds of shapes and animals. The beautiful designs and vibrant colors of the candles make them perfect souvenirs.
What Should I Take To Swaziland?
Here are some essential items to consider for your trip to Swaziland:
Packing for Health — Be sure to bring any prescription medications with you. traveller's diarrhea kits, suture/syringe kit, altitude sickness medicine, antimalarials are also recommended.


Passport and Visa — travellers going to Swaziland need a passport that has at least three months validity. A visa is not required for travel to Swaziland.


Money — The currency is Lilangeni. Credit cards like American Express, MasterCard, and Visa are accepted at hotels, shops, and markets. There aren't many ATMs that accept international/debit cards. But, traveller's checks are widely accepted.
Canadian Embassy in Swaziland
The Canadian Embassy's mission is to advance the interests of the United States and to serve and protect Canadians. The embassy offers the following services:
Canadian Embassy Mbabane
Kenneth Kaunda Avenue 1138,
Maputo, Mozambique
Tel.: 258 (21) 492-623
Ready to start your next journey? Call us at or book online now!