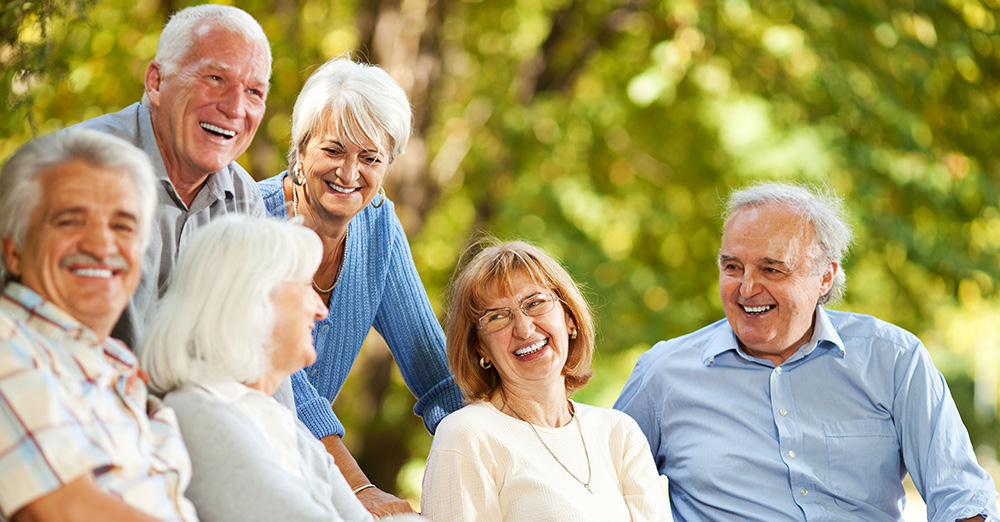 Passport Health's Retirement Community Flu Program is designed to help employees and residents of retirement communities stay healthy and flu-free through vaccination and preventative care.
Flu outbreaks can interrupt daily operations and be costly to manage. A surge in flu cases will affect everyone in a retirement community and may even impact the facility's reputation.
Through onsite flu vaccination, Passport Health can help residents and employees stay happy and healthy throughout the year.
Why Do We Need a Flu Vaccination Program?
Every year as many as 8,000 senior die from influenza in Canada alone. Another 12,000 seniors will be hospitalized with flu-like symptoms. It's important that seniors and the employees that work with them stay flu-free throughout the year.
High-dose flu shots are the best way to ensure immunity as they provide the most protection to seniors. Passport Health carries the Fluzone high-dose flu vaccination which is the most effective vaccination for seniors.
Fluzone provides the best protection against the virus and is 22 percent more effective in preventing complications like pneumonia, hospitalization, heart attack, and death compared to a standard-dose.
The combination of a comprehensive flu program and high-dose flu shots will give retirement communities the best protection possible against the flu.
How Does The Retirement Community Flu Program Work?
Passport Health will provide onsite flu vaccination services to your retirement community. As one of the largest national providers of flu shots, Passport Health offers onsite clinics to groups of any size, at almost any location.
We carry a variety of flu vaccinations for your organizations needs including high-dose influenza vaccine, which is recommended for individuals over the age of 65.
Simply call us at 1-888-986-8868, tell us how many individuals need to be vaccinated, and when you'd like your clinic.
What Other Services Are Available
Passport Health strives to provide retirement communities with the resources they need to provide healthy care. Consider offering your employees and residents other key Passport Health services including:
Onsite Routine Vaccinations – This includes vaccination against common ailments like measles, mumps and rubella (MMR), pneumonia and shingles.


Vaccine Credentialing – Make sure your employees and residents have the vaccinations they need with Passport Health's vaccine credentialing services. We'll track their immunization records for you and let you know who needs boosters and when they need them.


Biometric Screenings – Healthcare doesn't stop with flu season. It's important to make sure your employees and residents are healthy and making good health choices. Biometric screening can help point them both in the right direction while providing peace of mind to organizations.
How Can I Join the Program?
To learn more about Passport Health's Retirement Community Flu Program or to join the program, call us at 1-888-986-8868 or fill out our online contact form. We look forward to hearing from you.