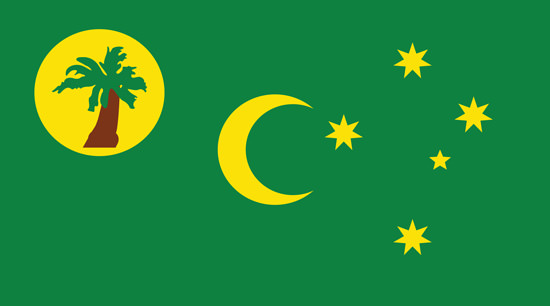 Travel Vaccines and Advice for the Cocos (Keeling) Islands
Cocos (Keeling) Islands is an external territory of Australia located in the Indian Ocean to the west of Australia. The islands consist of 27 coral islands, but only two are inhabited: West and Home Island.
Only 600 people are official residents of the Cocos, with the majority of people living in Bantam.
A majority of the population practices Sunni Islam and speak a native dialect of Malay. English is also a native language.
About 400 people live in Bantam on Home Island and 200 live on West Island.
Do I Need Vaccines for Cocos (Keeling) Islands?
Yes, some vaccines are recommended or required for Cocos (Keeling) Islands. The National Travel Health Network and Centre and WHO recommend the following vaccinations for Cocos (Keeling) Islands: COVID-19, hepatitis A, hepatitis B, typhoid, rabies, yellow fever and tetanus.
See the bullets below to learn more about some of these key immunisations:
See the tables below for more information:
Recommended Travel Vaccinations for Cocos (Keeling) Islands

VACCINE
HOW DISEASE SPREADS
DETAILS

COVID-19
Airborne
Recommended for all travellers
Hepatitis A
Food & Water
Recommended for most travellers to the region, especially if unvaccinated.
Hepatitis B
Blood & Body Fluids
Accelerated schedule available
Tetanus
Wounds or Breaks in Skin
Recommended for travelers to most regions, especially if not previously vaccinated.
Typhoid
Food & Water
Jab lasts 3 years. Oral vaccine lasts 5 years, must be able to swallow pills. Oral doses must be kept in refrigerator.
Rabies
Saliva of Infected Animals
Vaccine recommended for long-stay travellers and those who may come in contact with animals.
Yellow Fever
Mosquito
Required if travelling from a country with risk of yellow fever transmission. Excludes the Galapagos in Ecuador and Misiones in Argentina.
Health Clinics are available on West and Home Island and are able to provide basic services. If you need serious medical care, you will likely be flown to Perth for treatment.
To find out more about these vaccines, see our vaccinations page. Ready to travel safely? Book your appointment either ring or start booking online now.
Do I Need a Visa or Passport for Cocos (Keeling) Islands?
A visa is required for entry to the Cocos Islands. An Electronic Travel Authority visa can be obtained online before arrival. Proof of yellow fever vaccination may be required if you are travelling from a region where yellow fever is present.
Cocos Islands Entry Requirements

Do I Need A…
For My Trip to the Cocos?

Passport
Tourist Visa
Business Visa
Vaccinations
Sources: Embassy of Australia and GOV.UK
What Is the Climate Like in Cocos (Keeling) Islands?
The climate of the Cocos is tropical. The hotter months run from December to March. The cooler months run from June to October. Temperatures remain consistent year-round ranging from the low-20's to high-20's.
Humidity is usually high and it rains often. Cyclone season runs from October to April.
How Safe Is Cocos (Keeling) Islands?
The crime rate is zero in Cocos (Keeling) Islands, so there is no need for travellers to worry. But, travellers should be aware of cyclone season and practice safety precautions during this time.
Remember, local authorities are responsible for investigating and prosecuting crime.
Marine Life in Cocos (Keeling) Islands
The Cocos are known for their biodiversity. For tourists, one of the best way is by going on a motorized outrigger canoe tours. These canoe tours take travellers through lagoons in the southern islands that showcase amazing marine life.
Some marine life that travellers can see are turtles, tropical fish, and dolphins.
What Should I Take To Cocos (Keeling) Islands?
Here are some essential items to consider for your trip to Cocos (Keeling) Islands:
Sun cream, hat for sun protection
Mosquito repellent
Swimwear
Embassy of the United Kingdom in Cocos (Keeling) Islands
If you are in the Cocos and have an emergency (for example, been attacked, arrested or someone has died) contact the nearest consular services. Contact the embassy before arrival if you have additional questions on entry requirements, safety concerns or are in need of assistance.
While there is no consulate or embassy in the Cocos, it is served by the British embassy in Australia:
British High Commission Canberra
Commonwealth Avenue, Yarralumla
Canberra ACT 2600
Australia
Telephone: +61 (0)2 6270 6666
Emergency Phone:
Fax: +61 (0)2 6273 3236
Email: australia.enquiries@fco.gov.uk
If you have any questions about travelling to the Cocos or are wondering which jabs you may need for your trip, schedule an appointment with your local Passport Health travel medicine clinic. Ring us up at or book online now and protect yourself today.
On This Page:
Do I Need Vaccines for Cocos (Keeling) Islands?
Do I Need a Visa or Passport for Cocos (Keeling) Islands?
What Is the Climate Like in Cocos (Keeling) Islands?
How Safe Is Cocos (Keeling) Islands?
Marine Life in Cocos (Keeling) Islands
What Should I Take To Cocos (Keeling) Islands?
Embassy of the United Kingdom in Cocos (Keeling) Islands