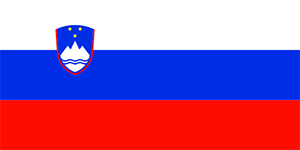 Travel Vaccines and Advice for Slovenia
Slovenia, is a landlocked country located in the southern part of central Europe. Though the country is small, the geography is very diverse. Four major features meet in Slovenia: the Alps, the Dinarides, the Pannonian Plain, and the Mediterranean.
This diversity and Slovenia's history offer tourists a variety of things to explore.
Do I Need Vaccines for Slovenia?
Yes, some vaccines are recommended or required for Slovenia. The National Travel Health Network and Centre and WHO recommend the following vaccinations for Slovenia: COVID-19, hepatitis A, hepatitis B, rabies, tickborne encephalitis and tetanus.
See the bullets below to learn more about some of these key immunisations:
See the tables below for more information:
Recommended Travel Vaccinations for Slovenia

VACCINE
HOW DISEASE SPREADS
DETAILS

COVID-19
Airborne
Recommended for all travellers
Hepatitis A
Food & Water
Recommended for most travellers to the region, especially if unvaccinated.
Hepatitis B
Blood & Body Fluids
Accelerated schedule available
Tetanus
Wounds or Breaks in Skin
Recommended for travelers to most regions, especially if not previously vaccinated.
Rabies
Saliva of Infected Animals
High risk country. Vaccine recommended for long-stay travellers and those who may come in contact with animals.
Tickborne Encephalitis
Ticks or Unpasteurised Products
Transmission is widespread. Spread is most common from early spring to late autumn.
Rabies is a risk to travellers involved in outdoor activities. Pre-travel vaccination provides additional protection.
See our vaccinations page to learn more about these infections and vaccines. Ready to protect yourself? Book your travel health appointment today by calling or schedule online now.
Do I Need a Passport or Visa for Slovenia?
No visa is required for stays under 90 days in Slovenia. Passports must be valid for the duration of your trip.
Slovenia Entry Requirements

Do I Need A…
For My Trip to Slovenia?

Passport
Tourist Visa
Business Visa
Vaccinations
Sources: Embassy of Slovenia and GOV.UK
What is the Climate Like in Slovenia?
Most of the country experiences warm summers and cold winters.
The summer months see temperatures in a rough range of 21 to 27 degrees. But, July and August can reach up to 30 degrees. Thunderstorms are common in summer months, especially in the mountain regions.
Winters are cold and more humid. Temperatures hover around zero with dense fog in the mountains.
How Safe is Slovenia?
Slovenia has experienced infrequent terrorist strikes, protests, and public demonstrations. Take precautions whilst in public and avoid demonstrations when they occur. Stay vigilant in large crowds as small demonstrations can escalate quickly.
The country's crime rate is low. Purse snatching and pick-pocketing are the most common crimes in tourist areas. Vehicle break-ins and theft do occur. Always lock the doors and park on well-lit streets or in garages when you can.
When drinking or attending nightclubs, keep your wits about you at all times and use common sense. Do not accept open drinks from people you don't know and don't leave your drinks unattended for any amount of time.
Ljubljana Old Town
Documentation of human habitation in Slovenia dates back more than 250,000 years. This country has many opportunities to immerse yourself in history. One of the most popular places to do this is at Slovenia's Ljubljana Old Town.
Located on the bank of the Ljubljanica River, this town is a must-visit. It offers a mix of impressive architecture and lovely restaurants, bars and cafes.
Grab a bite to eat in this town whilst enjoying incredible views of the Castle Hill or Preseren Square.
What Should I Take to Slovenia?
Below, you will find a detailed list of essentials you'll want to take with you on your trip to Slovenia:
Secure Bag – You are required to carry official identification at all times. You'll need a safe way to carry that around. You must have a chit for everything you buy in Slovenia. Official inspectors may request proof of sale at any time.
Credit Cards and Cash – Have credit cards and cash to pay for items or services. Traveller's checks are not accepted in most locations.
Layers of Clothing – Temperature varies throughout the day. While you may be comfortable in a t-shirt during the day, you may want longer trousers and a jacket once the sun goes down. Be prepared so you're never too warm or too cold.
Embassy of the United Kingdom in Slovenia
If you are in Slovenia and have an emergency (for example, been attacked, arrested or someone has died) contact the nearest consular services. Contact the embassy before arrival if you have additional questions on entry requirements, safety concerns or are in need of assistance.
British Embassy in Ljubljana
Trg republike 3
1000 Ljubljana
Slovenia
Telephone: +386 1 200 39 10
Emergency Phone: +386 1 200 39 10
Fax: +386 1 425 01 74
Contact Form: Click Here
Ready to start your next journey? Ring us up at or book online now!
On This Page:
Do I Need Vaccines for Slovenia?
Do I Need a Passport or Visa for Slovenia?
What is the Climate Like in Slovenia?
How Safe is Slovenia?
Ljubljana Old Town
What Should I Take to Slovenia?
Embassy of the United Kingdom in Slovenia