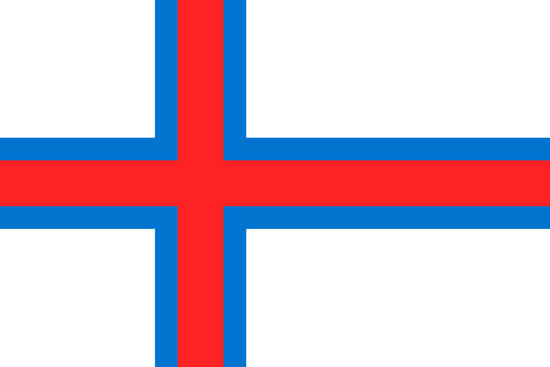 Travel Vaccines and Advice for the Faroe Islands
The Faroe Islands are an autonomous country under the Kingdom of Denmark. They are located about halfway from Norway and Iceland. They contain 18 main islands that span a total of 1,400 square metres.
The Faroe Islands are known for their distinct geography of large, rocky seaside cliffs and rocky terrain. Most of the coasts in the Faroe Islands are cliffs.
The population is quite small, just over 50,000. About 12,000 of that population living in the capital city of Torshavn.
The main language of the Faroe Islands is Faroese, though Dutch is also spoken.
The largest cities and towns in the Faroe Islands are Torshavn, Klaksvík, and Runavik.
Do I Need Vaccines for Faroe Islands?
Yes, some vaccines are recommended or required for Faroe Islands. The National Travel Health Network and Centre and WHO recommend the following vaccinations for Faroe Islands: rabies and tetanus.
See the bullets below to learn more about some of these key immunisations:
See the tables below for more information:
Recommended Travel Vaccinations for Faroe Islands

VACCINE
HOW DISEASE SPREADS
DETAILS

Tetanus
Wounds or Breaks in Skin
Recommended for travelers to most regions, especially if not previously vaccinated.
Rabies
Saliva of Infected Animals
High risk country. Vaccine recommended for long-stay travellers and those who may come in contact with animals.
To find out more about these vaccines, see our vaccinations page. Ready to travel safely? Book your appointment either ring or start booking online now.
Do I Need a Visa or Passport for the Faroe Islands?
No visa is required for stays under three months in the Faroe Islands. Passports must be valid for the duration of your stay.
Faroe Islands Entry Requirements

Do I Need A…
For My Trip to the Faroe Islands?

Passport
Tourist Visa
Business Visa
Vaccinations
Sources: Embassy of Norway and GOV.UK
What Is the Climate Like in the Faroe Islands?
The Faroe Islands have at Maritime Subarctic climate with cool summers and mild winters. Summer temperatures are around 10 with winters averaging at freezing.
Due to its latitude, the Faroe Islands experience drastic changes in sunlight throughout the year. In the summer months, the sun can stay out for 19 hours a day. During the winter it can stay out for as low as five hours a day.
How Safe Are the Faroe Islands?
There is nearly no crime in the Faroe Islands and it is probably one of the safest countries in the world to travel to.
If a crime occurs whilst travelling, remember that local authorities are responsible for investigating and prosecuting crime.
Hiking in the Faroe Islands
The Faroe Islands' breathtaking landscape makes for a hiker's paradise.
There are hiking trails all over the Faroe Islands, with most of the paths being old village paths. When they were used as village paths, the paths were marked by cairns (or piles of stones). Most of these cairns still remain today, marking your hiking path for you.
If you decide to go hiking in the Faroe Islands always ensure to practice safety first. Try not to hike alone, but if you do, ensure someone knows where you are going. Be aware of the weather and don't go out if the weather looks treacherous. Lastly, don't get too close to the large ocean cliffs, especially if they are wet and slippery.
What Should I Take To The Faroe Islands?
Here are some essential items to consider for your trip to the Faroe Islands:
A windcheater is recommended. It can be extremely windy, so you need to bring a windcheater jacket during any time of year. You should also find one that is rainproof.
Due to the wind, a hat, scarve and gloves you are great to include.
If you're planning on hiking whilst in the Faroe Islands, bring proper hiking boots.
The air can get dry in the Faroe Islands, bring moisturizer.
Embassy of the United Kingdom in the Faroe Islands
If you are in the Faroe Islands and have an emergency (for example, been attacked, arrested or someone has died) contact the nearest consular services. Contact the embassy before arrival if you have additional questions on entry requirements, safety concerns or are in need of assistance.
While there is no consulate or embassy in the Faroe Islands, it is served by the British embassy in Copenhagen:
British Embassy Copenhagen
Kastelsvej 36-40
DK-2100 Copenhagen
Denmark
Telephone: +45 35 44 52 00
Emergency Phone: +45 35 44 52 00
Contact Form: Click Here
If you have any questions about travelling to Faroe Islands or are wondering which jabs you may need for your trip, schedule an appointment with your local Passport Health travel medicine clinic. Ring us up at or book online now and protect yourself today.
On This Page:
Do I Need Vaccines for Faroe Islands?
Do I Need a Visa or Passport for the Faroe Islands?
What Is the Climate Like in the Faroe Islands?
How Safe Are the Faroe Islands?
Hiking in the Faroe Islands
What Should I Take To The Faroe Islands?
Embassy of the United Kingdom in the Faroe Islands