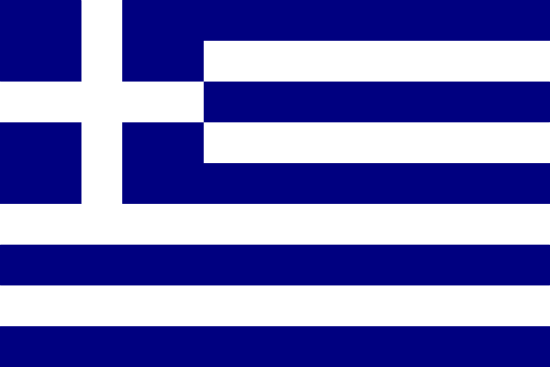 Travel Vaccines and Advice for Greece
Greece's breathtaking coastlines, pristine architecture and historic influence have attracted travellers from around the world for centuries.
The country is a Mediterranean paradise that boasts something for all who visit. Whether you're looking to experience a gorgeous sunset off of the Santorini coast or take a tour down the streets of Athens, Greece is the perfect destination!
Do I Need Vaccines for Greece?
Yes, some vaccines are recommended or required for Greece. The National Travel Health Network and Centre and WHO recommend the following vaccinations for Greece: COVID-19, rabies, tickborne encephalitis and tetanus.
See the bullets below to learn more about some of these key immunisations:
See the tables below for more information:
Recommended Travel Vaccinations for Greece

VACCINE
HOW DISEASE SPREADS
DETAILS

COVID-19
Airborne
Recommended for all travellers
Tetanus
Wounds or Breaks in Skin
Recommended for travelers to most regions, especially if not previously vaccinated.
Rabies
Saliva of Infected Animals
Vaccine recommended for long-stay travellers and those who may come in contact with animals.
Tickborne Encephalitis
Ticks or Unpasteurised Products
Transmission is widespread. Spread is most common from early spring to late autumn.
Outbreaks of routine diseases do happen in some parts of Europe. Ensure your routine immunisations are up to date.
See our vaccinations page to learn more about these infections and vaccines. Ready to protect yourself? Book your travel health appointment today by calling or schedule online now.
Do I Need a Visa or Passport for Greece?
No visa is required for stays under three months in Greece. Passports must be valid for the duration of your stay.
Greece Entry Requirements

Do I Need A…
For My Trip to Greece?

Passport
Tourist Visa
Business Visa
Vaccinations
Sources: Embassy of Greece and GOV.UK
What is the Climate Like in Greece?
Greece is pictured as a holiday hot-spot with endless coastline and tropical temperatures. Much of the country lives up to these expectations. But, it is important to research weather trends specific to the region that you are visiting.
Summers in Greece are typically very hot and dry, with temperatures reaching the as high as 32 degrees in July. A strong northern wind called the "Meltemi" provides some relief from the summer heat.
Snow in Greece is not uncommon, especially in the northern regions. The country can have wet and cold winter months, with averages around 6 degrees in January and February.
Greece generally experiences extended periods of sunshine throughout the year.
How Safe is Greece?
Terrorism is always a credible threat in Europe. It is important to be aware of the threat whenever you are travelling abroad.
Internal strikes, demonstrations and work stoppages are common throughout Greece. These strikes are often unpredictable. Be aware of your surroundings and flee the area immediately.
Petty crime, such as pick-pocketing and purse-snatching, are common at tourist sites.
Greece is actually much safer than many countries. Greece is ranked 44th in world for total crime rate.
Olive Harvesting in Greece
Greece enchants visitors with its dazzling countrysides and harvesting experiences. The olive and olive tree have been huge influencers on the Greek culture, in recipes and ancient stories.
Visitors have the chance to pick olives and embrace the harvesting season in Greece. The experiences can last anywhere from one day to a few weeks, and bring to life with the local customs. This is an interactive visit that goes far beyond a, day-trip.
Harvesting season occurs anytime through early November to late February.
What Should I Take To Greece?
Here are some essential items to consider for your trip to Greece:
Sun Cream – Greece is generally very sunny. During the summer a small bottle of sun cream can cost you up to 15 Euros due to the high demand. If you are planning to spend time outside, ensure you take the necessary precautions.
Comfortable Shoes – Packing practical shoes is a good idea for any trip, it is especially for Greece. The country is known for its steep roads and mountainous terrain along the islands. Depending on where you are travelling, Greece's beautiful streets are often paved with cobblestone. This can prove to be a dangerous and slippery challenge if you are visiting during the rainy season.
Embassy of the United Kingdom in Greece
If you are in Greece and have an emergency (for example, been attacked, arrested or someone has died) contact the nearest consular services. Contact the embassy before arrival if you have additional questions on entry requirements, safety concerns or are in need of assistance.
British Embassy Athens
1, Ploutarchou str
106 75 Athens
Greece
Telephone: +30 210 7272 600
Emergency Phone: +30 210 7272 600
Contact Form: Click Here
Ready to start your next journey? Ring us up at or book online now!
On This Page:
Do I Need Vaccines for Greece?
Do I Need a Visa or Passport for Greece?
What is the Climate Like in Greece?
How Safe is Greece?
Olive Harvesting in Greece
What Should I Take To Greece?
Embassy of the United Kingdom in Greece