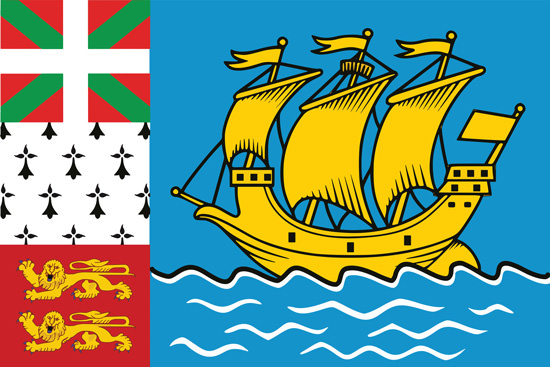 Travel Vaccines and Advice for Saint-Pierre-et-Miquelon
Saint-Pierre-et-Miquelon is a territorial collectivity of France made up of eight islands.
Saint Pierre's population is small. The official language is French and the majority of the population practices Christianity.
The citizens of Saint-Pierre have French citizenship. A Prefect is also appointed by France to represent the territory.
The capital and the largest city of Saint-Pierre-et-Miquelon is Saint-Pierre.
Do I Need Vaccines for Saint-Pierre-et-Miquelon?
Yes, some vaccines are recommended or required for Saint-Pierre-et-Miquelon. The National Travel Health Network and Centre and WHO recommend the following vaccinations for Saint-Pierre-et-Miquelon: rabies and tetanus.
See the bullets below to learn more about some of these key immunisations:
See the tables below for more information:
Recommended Travel Vaccinations for Saint-Pierre-et-Miquelon

VACCINE
HOW DISEASE SPREADS
DETAILS

Tetanus
Wounds or Breaks in Skin
Recommended for travelers to most regions, especially if not previously vaccinated.
Rabies
Saliva of Infected Animals
Vaccine recommended for long-stay travellers and those who may come in contact with animals.
Visit our vaccinations page to learn more. Travel safely with Passport Health and schedule your appointment today by calling or book online now.
Do I Need a Passport or Visa for Saint-Pierre-et-Miquelon?
No visa is required for stays under 90 days in Saint-Pierre-et-Miquelon. Passports must be valid for the duration of your trip.
Saint-Pierre-et-Miquelon Entry Requirements

Do I Need A…
For My Trip to Saint-Pierre-et-Miquelon?

Passport
Tourist Visa
Business Visa
Vaccinations
Sources: Embassy of Saint-Pierre-et-Miquelon and GOV.UK
What Is the Climate Like in Saint-Pierre?
The climate of Saint-Pierre is wet and windy with dark winters and mild summers. Temperatures range greatly based on the season.
In the winter, temperatures can reach below freezing and in the summer months, it can be as hot as 20. The warmest month to visit is July, but it is also one of the windiest.
How Safe Is Saint-Pierre?
Due to the fact that Saint-Pierre is a part of France, there is a small terrorist threat in Saint-Pierre. But, due to its isolated nature, the risk is low. Be cautious of your surroundings and avoid large gathering and demonstrations.
Remember that local authorities are responsible for investigating and prosecuting crime.
Small Towns in Saint-Pierre
The capital of Saint-Pierre is the most visited and populated area in Saint-Pierre-et-Miquelon. But, Miquelon is less developed and less visited. This makes it a better place to visit if you're a visitor looking for a more authentic experience.
Miquelon is built around a church. There are many walking paths and hiking trails leading to natural beauties like waterfalls. On these paths, travellers can see wild horses, birds, and seals.
What Should I Take To Saint-Pierre?
Here are some essential items to consider for your trip to Saint-Pierre:
Hats and sun cream to protect against the sun.
Light rain jacket (sometimes the weather, specifically rain and wind, can be unpredictable)
Water purification tablets to prevent traveller's diarrhoea.
You should not need a power convertor if you are coming from North America.
Embassy of the United Kingdom in Saint-Pierre
If you are in Saint-Pierre and have an emergency (for example, been attacked, arrested or someone has died) contact the nearest consular services. Contact the embassy before arrival if you have additional questions on entry requirements, safety concerns or are in need of assistance.
While there is no consulate or embassy in Saint-Pierre, it is served by the British embassy in Paris:
British Embassy Paris
35, rue du Faubourg St Honoré
Paris Cedex 08
75383 Paris
France
Telephone: +33 (0) 1 44 51 31 00
Emergency Phone: +33 (0)1 44 51 31 00
Fax: +33 (0) 1 44 51 31 09
Contact Form: Click Here
If you have any questions about travelling to Saint-Pierre or are wondering which jabs you may need for your trip, schedule an appointment with your local Passport Health travel medicine clinic. Ring us up at or book online now and protect yourself today.
On This Page:
What Vaccines Do I Need for Saint-Pierre?
Do I Need a Passport or Visa for Saint-Pierre?
What Is the Climate Like in Saint-Pierre?
How Safe Is Saint-Pierre?
Small Towns in Saint-Pierre
What Should I Take to Saint-Pierre?
Embassy of the United Kingdom in Saint-Pierre