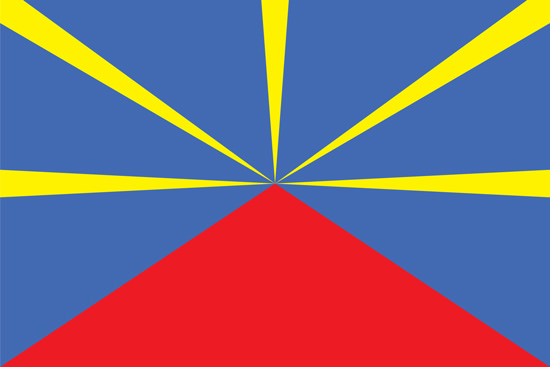 Travel Vaccines and Advice for Réunion
Réunion is an overseas department and region of France located in the Indian Ocean. Réunion is considered a region of France and is part of the Eurozone.
The populations is quite high for an overseas region, with over 865,000 people living in over 2,500 square kilometres. The population has a large diversity of ethnic origins, though there is a distinct culture. The official language of Réunion is French, but many people also speak Réunion Creole.
The largest cities on Réunion include the prefecture, Saint-Denis, along with Saint Paul, and Saint Pierre.
Do I Need Vaccines for Réunion?
Yes, some vaccines are recommended or required for Réunion. The National Travel Health Network and Centre and WHO recommend the following vaccinations for Réunion: COVID-19, hepatitis A, hepatitis B, typhoid, yellow fever, rabies and tetanus.
See the bullets below to learn more about some of these key immunisations:
See the tables below for more information:
Recommended Travel Vaccinations for Réunion

VACCINE
HOW DISEASE SPREADS
DETAILS

COVID-19
Airborne
Recommended for all travellers
Hepatitis A
Food & Water
Recommended for most travellers to the region, especially if unvaccinated.
Hepatitis B
Blood & Body Fluids
Accelerated schedule available
Tetanus
Wounds or Breaks in Skin
Recommended for travelers to most regions, especially if not previously vaccinated.
Typhoid
Food & Water
Jab lasts 3 years. Oral vaccine lasts 5 years, must be able to swallow pills. Oral doses must be kept in refrigerator.
Yellow Fever
Mosquito
Required if travelling from a country with risk of yellow fever transmission.
Rabies
Saliva of Infected Animals
Vaccine recommended for long-stay travellers and those who may come in contact with animals.
There is one main hospital on Réunion Saint-Denis with basic medical care for mild injuries and services. Any serious emergencies will be airlifted out.
To find out more about these vaccines, see our vaccinations page. Ready to travel safely? Book your appointment either ring or start booking online now.
Do I Need a Visa or Passport for Réunion?
No visa is required for stays under 90 days in Liechtenstein. Passports must be valid for the duration of your trip. Proof of yellow fever vaccination may be required if you are travelling from a region where yellow fever is present.
Réunion Entry Requirements

Do I Need A…
For My Trip to Réunion?

Passport
Tourist Visa
Business Visa
Vaccinations
Sources: Embassy of Réunion and GOV.UK
What Is the Climate Like in Réunion?
The climate on Réunion is tropical, with hot and humid summers and cooler winters.
Winter runs from June-September with highs and lows ranging from 18 to 25. Summer runs from December to March with temperatures up to 30.
The Eastern Coast is much more rainy than the Western Coast, which is relatively dry.
How Safe is Réunion?
For travellers, Réunion is relatively safe. Some petty crime such as robbery does occur. Lock up your precious belongings at all times.
While you are swimming, beware of riptides and dangerous currents. Also, try to swim in lagoons or protected areas—there have been a series of shark attacks in the past few years.
Local authorities are responsible for investigating and prosecuting crime if a crime should be committed against you.
The Volcano on Réunion
Although an active volcano may not seem like an ideal tourist destination, the volcano on Réunion, Piton de la Fournaise, is the island's most popular natural attraction.
Piton de la Fournaise is one of the most active volcanoes in the world, with its last eruption occurring in 2017. Located in Bellecome Pass, tourists can walk up a stairway that leads to the caldera floor.
If you are planning to visit Piton de la Fournaise on ground, you should be in good physical conditions and wear hiking boots.
Another way to see Piton de la Fournaise is by helicopter.
What Should I Take To Réunion?
Here are some essential items to consider for your trip to the Réunion:
Lightweight clothing like a jumper or jacket
Swimsuit
Sunblock, hat, and sunnies to protect yourself against the sun whilst you're at the seaside.
Hiking or walking shoes
Embassy of the United Kingdom in Réunion
If you are in Réunion and have an emergency (for example, been attacked, arrested or someone has died) contact the nearest consular services. Contact the embassy before arrival if you have additional questions on entry requirements, safety concerns or are in need of assistance.
While there is no consulate or embassy in Réunion, it is served by the British embassy in Paris:
British Embassy Paris
35, rue du Faubourg St Honoré
Paris Cedex 08
75383 Paris
France
Telephone: +33 (0) 1 44 51 31 00
Emergency Phone: +33 (0)1 44 51 31 00
Fax: +33 (0) 1 44 51 31 09
Contact Form: Click Here
If you have any questions about travelling to Réunion or are wondering which jabs you may need for your trip, schedule an appointment with your local Passport Health travel medicine clinic. Ring us up at or book online now and protect yourself today.
On This Page:
Do I Need Vaccines for Réunion?
Do I Need a Visa or Passport for Réunion?
What Is the Climate Like in Réunion?
How Safe is Réunion?
The Volcano on Réunion
What Should I Take To Réunion?
Embassy of the United Kingdom in Réunion