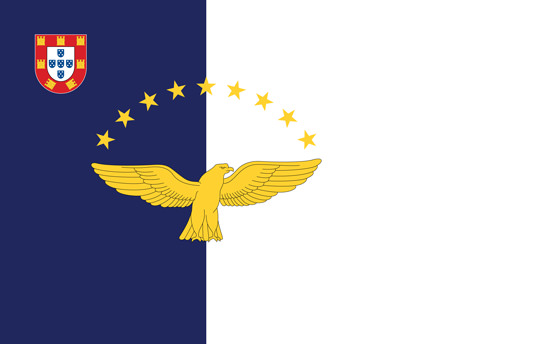 Travel Vaccines and Advice for Azores
Azores is one of Portugal's autonomous regions. This region spans nine volcanic islands that cover over 500 miles. Azores is an archipelago and is considered one of the world's best kept secrets for tourists.
Each island holds a different and peculiar culture due to Azores' long history of different waves of immigrants and settlements. The natural wonders created by the volcanic activity and lush forests provide tourists with unforgettable natural experiences.
The Azores has a distinct culture that meshes Portuguese culture with influences from various waves on immigration.
The capital of Azores spans through three different cities: Ponta Delgada, Angra and Horta. Each of these cities is a home to a different branch of government.
Do I Need Vaccines for Azores?
Yes, some vaccines are recommended or required for Azores. The National Travel Health Network and Centre and WHO recommend the following vaccinations for Azores: COVID-19, hepatitis B, rabies and tetanus.
See the bullets below to learn more about some of these key immunisation:
COVID-19 –
Airborne –
Recommended for all travellers
Hepatitis B –
Blood & Body Fluids –
Accelerated schedule available
Tetanus –
Wounds or Breaks in Skin –
Recommended for travelers to most regions, especially if not previously vaccinated.
Rabies –
Saliva of Infected Animals –
Vaccine recommended for long-stay travellers and those who may come in contact with animals.
See the tables below for more information:
Recommended Travel Vaccinations for Azores

VACCINE
HOW DISEASE SPREADS
DETAILS

COVID-19
Airborne
Recommended for all travellers
Hepatitis B
Blood & Body Fluids
Accelerated schedule available
Tetanus
Wounds or Breaks in Skin
Recommended for travelers to most regions, especially if not previously vaccinated.
Rabies
Saliva of Infected Animals
Vaccine recommended for long-stay travellers and those who may come in contact with animals.
Visit our vaccinations page to learn more. Travel safely with Passport Health and schedule your appointment today by calling or book online now.
Do I Need a Passport or Visa for Azores?
As a part of Portugal, no visa is required for stays under three months in Azores. Passports must be valid for the duration of your stay.
Azores Entry Requirements

Do I Need A…
For My Trip to Azores?

Passport
Tourist Visa
Business Visa
Vaccinations
Sources: Embassy of Azores and GOV.UK
What Is the Climate Like in Azores?
The climate in Azores is subtropical oceanic and is mild year-round. Although they are islands in the Atlantic Ocean, the climate is not tropical and more mild and cooler. The temperature range doesn't vary much throughout the year. The coldest month being February with a low of 10. The hottest month is August with a high of 25.
Autumn and winter are rainy seasons and the amount of precipitation makes the landscape lush and green.
How Safe Is Azores?
Europe is vulnerable to potential terrorist attacks. Remain vigilant and conscious of personal security whilst travelling.
Avoid public areas where protests take place. This happens every once in a way in Portugal. Petty crimes are most common in Azores (Portugal) such as pick-pocketing. Keep you valuable close and in your sights at all times, especially in crowded areas.
Remember that local authorities are responsible for investigating and prosecuting crime.
Hot Springs in Azores
Natural thermal pools can be found throughout the islands of Azores. Some of the most popular hot springs can be found on the island of Sao Miguel. Some hot springs to check out are Poça Dona Beija, Caldeira Velha or Terra Nostra. These hot springs are peculiar because they are often surrounded by lush forests.
The most popular hot springs is Terra Nostra. This hot spring is located in the Valley of Furnas, a dormant volcanic crater.
Hot springs are a perfect activity to plan for colder days, for the springs will always be hot. Ensure you wear an old swimsuit because sometimes the springs can leave behind an orange residue.
What Should I Take to Azores?
Here are some essential items to consider for your trip to Azores:
Hats and sun cream to protect against the consistent sun.
Swimsuit, especially if you plan on swimming in the natural hot springs.
Light rain jacket, sometimes the weather can be unpredictable.
Shoes for hiking, if you plan to hike.
Mosquito repellent and clothing that covers bare skin to prevent mosquito bites and infections.
Embassy of the United Kingdom in Azores
If you are in Azores and have an emergency (for example, been attacked, arrested or someone has died) contact the nearest consular services. Contact the embassy before arrival if you have additional questions on entry requirements, safety concerns or are in need of assistance.
While there is no consulate or embassy in Azores, it is served by the British consulate in Portugal:
British Embassy
Rua de São Bernardo 33
1249-082 Lisbon
Portugal
Telephone: +351 21 392 40 00
Emergency Phone: +351 21 392 4000
Fax: +351 21 392 41 84
Email: ppa.lisbon@fco.gov.uk
If you have any questions about travelling to the Azores or are wondering which jabs you may need for your trip, schedule an appointment with your local Passport Health travel medicine clinic. Ring us up at or book online now and protect yourself today.
On This Page:
Do I Need Vaccines for Azores?
Do I Need a Passport or Visa for Azores?
What Is the Climate Like in Azores?
How Safe Is Azores?
Hot Springs in Azores
What Should I Take To Azores?
Embassy of the United Kingdom in Azores