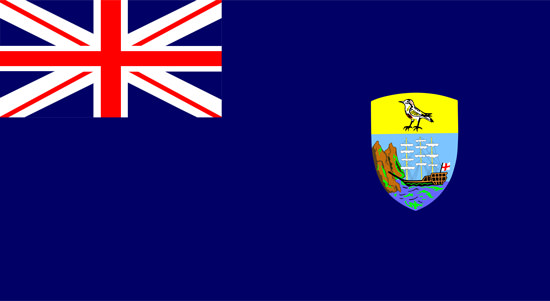 Travel Vaccines and Advice for Saint Helena
Saint Helena is a British overseas territory located in the South Atlantic Ocean. It is a volcanic island.
It is small, only being 120 square kilometres and has a population over 4,500.
The official language of Saint Helena is English.
Saint Helena is most famous for being the island that Napoleon was sent to exile and for being one of the more remote islands in the world.
The capital of Saint Helena is Jamestown and is the largest city on the island.
Do I Need Vaccines for Saint Helena?
Yes, some vaccines are recommended or required for Saint Helena. The National Travel Health Network and Centre and WHO recommend the following vaccinations for Saint Helena: COVID-19, hepatitis A, hepatitis B, typhoid, yellow fever, rabies and tetanus.
See the bullets below to learn more about some of these key immunisations:
See the tables below for more information:
Recommended Travel Vaccinations for Saint Helena

VACCINE
HOW DISEASE SPREADS
DETAILS

COVID-19
Airborne
Recommended for all travellers
Hepatitis A
Food & Water
Recommended for most travellers to the region, especially if unvaccinated.
Hepatitis B
Blood & Body Fluids
Accelerated schedule available
Tetanus
Wounds or Breaks in Skin
Recommended for travelers to most regions, especially if not previously vaccinated.
Typhoid
Food & Water
Jab lasts 3 years. Oral vaccine lasts 5 years, must be able to swallow pills. Oral doses must be kept in refrigerator.
Yellow Fever
Mosquito
Required if travelling from a country with risk of yellow fever transmission
Rabies
Saliva of Infected Animals
High risk country. Vaccine recommended for long-stay travellers and those who may come in contact with animals.
There is a risk for schistosomiasis in Saint Helena. Avoid swimming is fresh water, such as lakes or rivers. Schistosomiasis is a rare disease caused by infection from parasitic worms, mostly freshwater snails.
Basic medical care can be provided at a clinic in Jamestown. Serious cases will be air-lifted out.
For medical emergencies with on Saint Helena, ring 911.
To find out more about these vaccines, see our vaccinations page. Ready to travel safely? Book your appointment either ring or start booking online now.
Do I Need a Visa or Passport for Saint Helena?
While no visa is required, travellers must obtain an entry permit that lasts for 183 days. Proof of funds and return or onward travel may be required. Passports must be valid for at least six months beyond entry. Proof of yellow fever vaccination may be required if you are travelling from a region where yellow fever is present.
Saint Helena Entry Requirements

Do I Need A…
For My Trip to Saint Helena?

Passport
Tourist Visa
Business Visa
Vaccinations
Sources: Embassy of Saint Helena and GOV.UK
What Is the Climate Like in Saint Helena?
The climate of Saint Helena is mild with it usually being warm and temperate. It rains during the winter months, but rarely during the summer.
Temperatures average around 10 in the winter months and 20 during the summer months.
How Safe is Saint Helena?
Saint Helena has no crime and is safe for tourists.
Some things to be aware of if you're hiking is that you are not allowed to hike to the base of Marys Peak without a tour guide.
Local authorities are responsible for investigating and prosecuting crime if a crime should be committed against you.
Napoleon On Saint Helena
Saint Helena is most known for being the island that Napoleon was exiled to. Today, tourists can go to Saint Helena and relive Napoleon's life on the island.
Visitors can visit Napoleon's homes: Briars Pavilion and Longwood House. Today, the Longwood House is a museum dedicated to Napoleon. The museum holds over 900 artifacts.
Although Napoleon's body was exhumed after his death and his remains are now in Paris, you can still visit Napoleon's tomb on Saint Helena.
What Should I Take To Saint Helena?
Here are some essential items to consider for your trip to the Saint Helena:
Towel – If you swim in freshwater, ensure you completely dry yourself immediately to protect yourself against schistosomiasis.
Prescription meds – Bring yours to Saint Helena. There are medical clinics, but it may be hard to get the meds you need.
Walking, hiking shoes
Light rain jacket in case of rain and for layering
UK Embassy in Saint Helena
Saint Helena is a British Overseas Territory. The UK government does not have any permanent representation in the region.
If you have any questions about travelling to St. Helena or are wondering which jabs you may need for your trip, schedule an appointment with your local Passport Health travel medicine clinic. Ring us up at or book online now and protect yourself today.
On This Page:
Do I Need Vaccines for Saint Helena?
Do I Need a Visa or Passport for Saint Helena?
What Is the Climate Like in Saint Helena?
How Safe is Saint Helena?
Napoleon On Saint Helena
What Should I Take To Saint Helena?
UK Embassy in Saint Helena