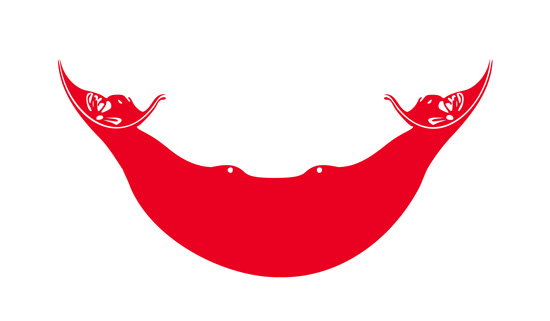 Travel Vaccines and Advice for Easter Island
Easter Island is part of Chile and is located in the southeastern Pacific Ocean.
Over 7,500 people live on Easter Island. More tourists visit the island each year than people live there.
The main languages of Easter Island are Spanish and the native language of Rapa Nui. About 60 percent of the population are of indigenous descent. The rest of the population are Chilean.
Mythology is strong on Easter Island with the island being home to many moais (stone statues).
Do I Need Vaccines for Easter Island?
Yes, some vaccines are recommended or required for Easter Island. The National Travel Health Network and Centre and WHO recommend the following vaccinations for Easter Island: COVID-19, hepatitis A, hepatitis B, typhoid, rabies and tetanus.
See the bullets below to learn more about some of these key immunisations:
See the tables below for more information:
Recommended Travel Vaccinations for Easter Island

VACCINE
HOW DISEASE SPREADS
DETAILS

COVID-19
Airborne
Recommended for all travellers
Hepatitis A
Food & Water
Recommended for most travellers to the region, especially if unvaccinated.
Hepatitis B
Blood & Body Fluids
Accelerated schedule available
Tetanus
Wounds or Breaks in Skin
Recommended for travelers to most regions, especially if not previously vaccinated.
Typhoid
Food & Water
Jab lasts 3 years. Oral vaccine lasts 5 years, must be able to swallow pills. Oral doses must be kept in refrigerator.
Rabies
Saliva of Infected Animals
Vaccine recommended for long-stay travellers and those who may come in contact with animals.
There is a possible risk for dengue, a mosquito-borne disease, on Easter Island. Repellents and netting are generally recommended.
There is one hospital on Easter Island, modern hospital with good treatment in Hanga Roa. Severe injury would require evacuation from the island.
To find out more about these vaccines, see our vaccinations page. Ready to travel safely? Book your appointment either ring or start booking online now.
Do I Need a Visa or Passport for Easter Island?
Easter Island is a territory of Chile. A visa is not required for stays in Chile under 90 days. Passports must be valid for the duration of a traveller's stay.
Easter Island Entry Requirements

Do I Need A…
For My Trip to Easter Island?

Passport
Tourist Visa
Business Visa
Vaccinations
Sources: Embassy of Chile and GOV.UK
What Is the Climate Like in Easter Island?
The climate of Easter Island is subtropical with warm and humid summers and mild winters. The average temperature is consistent throughout the year. Lows are in teens whilst highs are in the mid-20's.
It rains often on Easter Island (with the most rain occurring from June to August). Winds can also be quite strong.
How Safe Is Easter Island?
There is little street crime on Easter Island, so it is considered a safe place for travellers.
There are many stray dogs on Easter Island. Travellers should stay away from strays as their behaviour can be unpredictable. Rabies vaccination may be recommended for some travellers.
Moais in Easter Island
Easter Island is well-known for its rock statues, Moais. These statues were created between 1100 and 1680. There are 887 on the island with the most famous being the Easter Island heads. The heads are symbols to represent a deceased line of lineage.
The Rapa Nui National Park is a UNESCO World Heritage Site.
Other great places to check out Moais include the Rano Raraku quarry and Ahu Tongariki. The Rano Raraku quarry holds over 400 Moais.
What Should I Take To Easter Island?
Here are some essential items to consider for your trip to Easter Island:
Good walking/hiking shoes
Layers of clothing
Windcheater for rain and winds
Sunblock and protective clothing
Embassy of the United Kingdom in Easter Island
If you are in Easter Island and have an emergency (for example, been attacked, arrested or someone has died) contact the nearest consular services. Contact the embassy before arrival if you have additional questions on entry requirements, safety concerns or are in need of assistance.
While there is no consulate or embassy in Easter Island, it is served by the British embassy in Chile:
British Embassy in Santiago
Avda. El Bosque Norte 0125,
Las Condes,
Santiago
Chile
Telephone: 56 2 2370 4100
Emergency Phone: +562 2370 4100
Fax: 56 2 2370 4160
Contact Form: Click Here
If you have any questions about travelling to Easter Island or are wondering which jabs you may need for your trip, schedule an appointment with your local Passport Health travel medicine clinic. Ring us up at or book online now and protect yourself today.
On This Page:
Do I Need Vaccines for Easter Island?
Do I Need a Visa or Passport for Easter Island?
What Is the Climate Like in Easter Island?
How Safe Is Easter Island?
Moais in Easter Island
What Should I Take To Easter Island?
Embassy of the United Kingdom in Easter Island