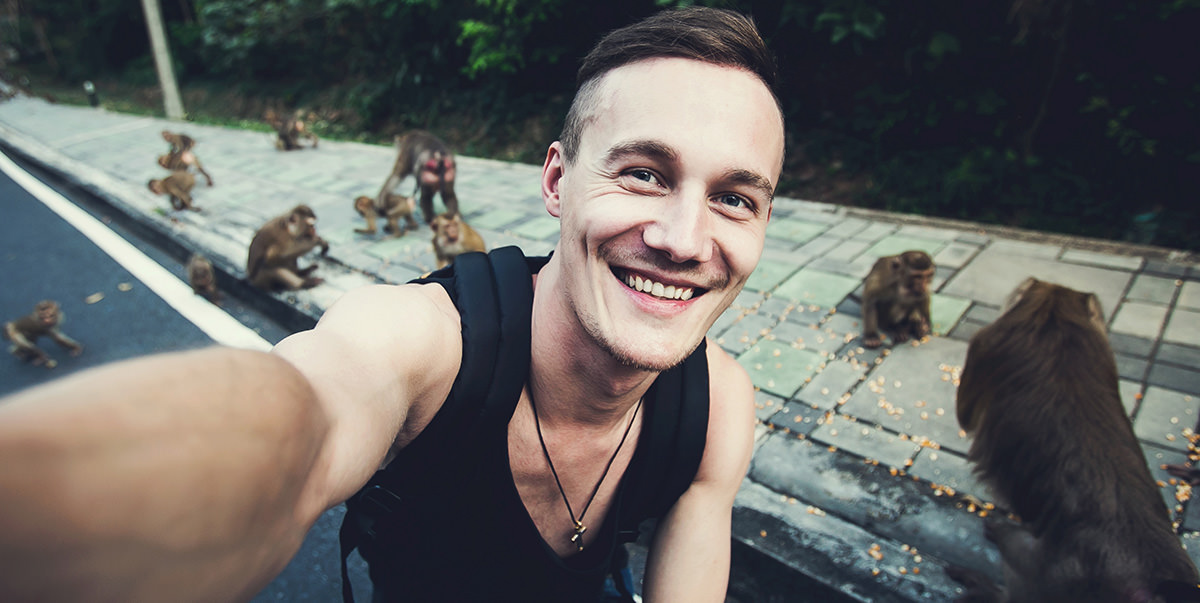 Rabies Vaccination
What Is Rabies?
Rabies is a virus transmitted by infected animals. The majority of cases are from wild animals. But, some developing countries see rabies spread by strays and even domestic animals. The virus is nearly always fatal once symptoms are present.
If you have been bitten by an animal seek immediate medical attention.
Symptoms can take weeks or months to start showing. These can include:
General weakness or discomfort
Prickling or itching sensation around the bite
Late stage – delirium, abnormal behaviour and hallucinations
Rabies vaccination is the best way to prevent the virus.
To schedule a rabies vaccination appointment at your local Passport Health, ring or book online now.
How Does Rabies Spread?
Rabies spreads when infected saliva enters the bloodstream. Bites are the most common vector.
Only mammals can be infected with the rabies virus. This means birds, insects and reptiles are immune to infection. The NHS has found some animals to pose a higher risk than others. Be sure to take extra precautions if coming in contact with:
Racoons
Skunks
Foxes
Stray or feral dogs and coyotes
Several species of bats spread the virus. These species are found throughout the globe.
When Should I Get a Rabies Vaccine?
A rabies vaccine is usually recommended based on a traveller's itinerary. If you plan on staying in a country with an elevated risk of rabies for more than two weeks, vaccination is recommended. It is believed up to 60,000 people die every year from rabies worldwide.
You should receive your first pre-exposure rabies vaccine at least 28 days before your trip. Two booster doses are required within 28 days of the first dose. If you cannot complete all three doses before your trip, it is best to abstain from the vaccine.
Vaccination may also be recommended for healthcare workers and lab staff.
Will I Need A Rabies Booster Jab?
The timing for rabies boosters varies based on the type of rabies vaccine you are receiving.
Pre-Exposure – Within 7 days of the first injection and 21 to 28 days after
Post-Exposure – 3 days after the first injection, 7 days after and 14 days after
If you do not complete the full set of doses, you are vulnerable to infection. If you are receiving post-exposure rabies vaccinations, missing a dose could allow the virus to spread in your body.
Be sure to receive a rabies vaccine before a long term trip. Book an appointment at your local Passport Health by calling or schedule online now.
Where Is Rabies Found?
Rabies is present in every continent except Antarctica. But, some regions pose a greater threat than others. Over 95 percent of human rabies deaths are in Asia or Africa.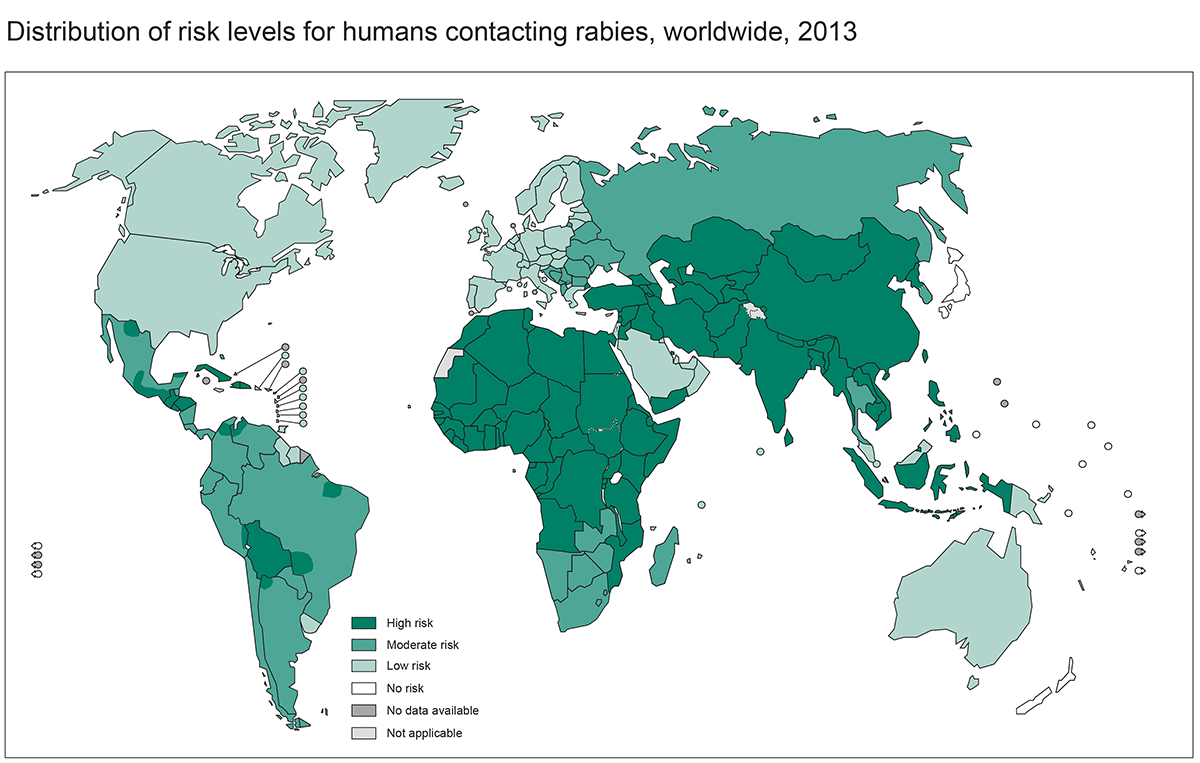 Source: WHO
Regions with an especially high risk include:
Africa – Higher risk to safari travellers
Eastern Europe – Russia and the Baltics
Be sure to take precautions to avoid stray or wild animals in these areas. Vaccination may be recommended based on your itinerary.
Where Can I Get a Rabies Vaccine?
Pre-exposure rabies vaccinations are available at your local Passport Health. Ring or book online now to schedule your appointment today.
On This Page:
What Is Rabies?
How Does Rabies Spread?
When Should I Get a Rabies Vaccine?
Will I Need A Rabies Booster Jab?
Where Is Rabies Found?
Where Can I Get a Rabies Vaccine?