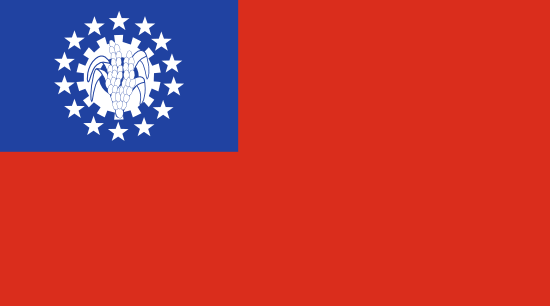 Travel Vaccines and Advice for Myanmar (Burma)
Myanmar, also known as Myanmar, is a small country located near Thailand in Southeast Asia.
Top destinations for visitors include the Shwedagon Paya, a golden temple believed to hold relics from Buddha. Inle Lake, a large picturesque lake region is another tourist hot-spot. The Ananda Pahto, one of the many notable temples in the Bagan region is a must-see as well.
Do I Need Vaccines for Myanmar?
Yes, some vaccines are recommended or required for Myanmar. The National Travel Health Network and Centre and WHO recommend the following vaccinations for Myanmar: COVID-19, hepatitis A, hepatitis B, typhoid, cholera, yellow fever, Japanese encephalitis, rabies and tetanus.
See the bullets below to learn more about some of these key immunisations:
See the tables below for more information:
Recommended Travel Vaccinations for Myanmar

VACCINE
HOW DISEASE SPREADS
DETAILS

COVID-19
Airborne
Recommended for all travellers
Hepatitis A
Food & Water
Recommended for most travellers to the region, especially if unvaccinated.
Hepatitis B
Blood & Body Fluids
Accelerated schedule available
Tetanus
Wounds or Breaks in Skin
Recommended for travelers to most regions, especially if not previously vaccinated.
Typhoid
Food & Water
Jab lasts 3 years. Oral vaccine lasts 5 years, must be able to swallow pills. Oral doses must be kept in refrigerator.
Cholera
Food & Water
Recommended for travel to most regions.
Yellow Fever
Mosquito
Required if travelling from a country with risk of yellow fever transmission.
Japanese Encephalitis
Mosquito
Recommended depending on itinerary and activities. Recommended for extended travel, recurrent travellers and travel to rural areas. Present throughout country. Most cases from May to October.
Rabies
Saliva of Infected Animals
High risk country. Vaccine recommended for long-stay travellers and those who may come in contact with animals.
Myanmar is home to a variety of mosquito-borne diseases including malaria, dengue, Zika and chikungunya. Ensure you're protected with antimalarials and repellents or netting.
Ensure you're protected with Passport Health. Our 250+ clinics have all the vaccines you may need in-stock and ready for your trip. Schedule your appointment by calling or book online now.
Do I Need a Visa or Passport for Myanmar?
Visas are required for all travel to Myanmar. Passports must have six months validity.
There are some restrictions for border crossings. Be sure to check your entry point before check your itinerary before travel.
Myanmar Entry Requirements

Do I Need A…
For My Trip to Myanmar?

Passport
Tourist Visa
Business Visa
Vaccinations
Sources: Embassy of Myanmar and GOV.UK
What Is the Climate Like in Myanmar?
Myanmar is a country with a tropical climate that can be hot and humid throughout the year. There are three main seasons: the hot season from March to May, the rainy season from June to October, and the cool season from November to February.
The most popular tourist destinations in Myanmar, such as Bagan, Mandalay, Yangon, and Inle Lake, have similar weather patterns. During the hot season, temperatures can be very hot and uncomfortable for outdoor activities. The rainy season brings heavy rainfall, which can make transportation difficult in some areas. The cool season is the most pleasant time to visit Myanmar, with lower temperatures and clear skies.
The weather can vary depending on the specific location within Myanmar. It's important to check the local weather forecast before you travel.
Is Myanmar Safe to Visit?
The medical care available in Myanmar is very limited. Medical training in Myanmar is rarely up to UK standards. If medical help is needed, visitors are often airlifted out of the country. Travel assurance is recommended.
Many pharmaceuticals found in Myanmar are smuggled goods and should avoided. Travellers should take any pharmaceuticals that they may need with them.
Due to fighting between the Myanmar military and some militias within the country, there are several areas that visitors should avoid. This includes Kachin, northern Shan and parts of Rakhine and Chin States.
Myanmar is relatively safe for visitors in other areas. But, there have been instances where small explosives have gone off in the capital of Rangoon. Visitors need to pay attention to their surroundings at all times.
Crimes against foreigners are uncommon. But, there have been cases of petty theft or robbery, particularly involving taxis. Avoid taxis at night, if at all possible.
Burmese Rules, Customs and Laws
In Myanmar, insulting religion is a prosecutable offense. Be respectful of religious and cultural customs, particularly when images or likenesses of the Buddha are involved.
Same-sex activity is illegal under Burmese law. These laws are rarely enforced. But, there have been instances of assault.
It is also illegal to post derogatory statements on social media. Be conscious of your online activity whilst visiting Myanmar.
In Myanmar, you will be required to show your passport with a valid visa at all airports, train stations and hotels. Security checkpoints are common outside of tourist areas.
What Should I Take To Myanmar?
Myanmar has different temperatures depending on the time of year. Light, airy modest clothing will keep you cool and comfortable during the hottest months.
During the colder months, and in the evenings, a jacket and some extra layers will keep you warm. Be sure to bring a rain jacket and an umbrella if you are visiting during the rainy season.
Because of the humidity and moisture, particularly during the rainy season, Myanmar is home to mosquitoes that may carry malaria. Antimalarials are highly recommended.
Embassy of the United Kingdom in Myanmar
If you are in Myanmar and have an emergency (for example, been attacked, arrested or someone has died) contact the nearest consular services. Contact the embassy before arrival if you have additional questions on entry requirements, safety concerns or are in need of assistance.
British Embassy Rangoon
80 Strand Road
(Box No 638)
Yangon
Myanmar
Telephone: +95 (0) 1370865
Emergency Phone: +95 (0) 1370865
Fax: +95 (0) 1370866
Still have questions? Schedule an appointment by calling or booking online now.
On This Page:
Do I Need Vaccines for Myanmar?
Do I Need a Visa or Passport for Myanmar?
What Is the Climate Like in Myanmar?
Is Myanmar Safe to Visit?
Myanmar Rules, Customs and Laws
What Should I Take To Myanmar?
Embassy of the United Kingdom in Myanmar