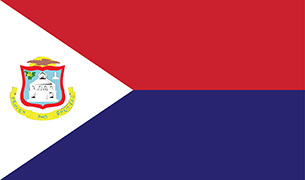 Travel Vaccines and Advice for Saint Martin
Saint Martin is a small island in the Caribbean Sea. The island is split into two separate nations: Sint Maarten (Dutch) and Saint Martin (French). This destination offers two different European influence blended with Caribbean flare.
Philipsburg, the capital of Dutch Sint Maarten, is a city lined by seasides and long boardwalks. Front Street is full of duty-free shops and casino, and the boardwalk has many seaside front bars. The Saint Maarten Zoo is home to many different birds and even monkey.
Marigot rests on the other side of the island, the capital of French Saint Martin. History and art lovers can visit Fort Louis, a French ruin that also offers hiking opportunities, and the Silk Cotton Grove Art Gallery. Adventurers can visit Loterie Farm, a treetop adventure park and nature sanctuary.
Though there are two nations on the island, travel between them is free of restrictions. One can explore the island freely and entirely.
Do I Need Vaccines for Saint Martin?
Yes, some vaccines are recommended or required for Saint Martin. The National Travel Health Network and Centre and WHO recommend the following vaccinations for Saint Martin: COVID-19, yellow fever, rabies and tetanus.
See the bullets below to learn more about some of these key immunisations:
COVID-19 –
Airborne –
Recommended for all travellers
Tetanus –
Wounds or Breaks in Skin –
Recommended for travelers to most regions, especially if not previously vaccinated.
Yellow Fever –
Mosquito –
Required if travelling from a country with risk of yellow fever transmission.
Rabies –
Saliva of Infected Animals –
Vaccine recommended for long-stay travellers and those who may come in contact with animals.
See the tables below for more information:
Recommended Travel Vaccinations for Saint Martin

VACCINE
HOW DISEASE SPREADS
DETAILS

COVID-19
Airborne
Recommended for all travellers
Tetanus
Wounds or Breaks in Skin
Recommended for travelers to most regions, especially if not previously vaccinated.
Yellow Fever
Mosquito
Required if travelling from a country with risk of yellow fever transmission.
Rabies
Saliva of Infected Animals
Vaccine recommended for long-stay travellers and those who may come in contact with animals.
Zika and dengue are both present in Saint Martin. Take precautions to avoid mosquito bites including using insect repellents or netting. Zika poses an extra risk to women who are pregnant or may become pregnant. Consider taking extra precautions or making additional plans for your trip.
See our vaccinations page to learn more about these infections and vaccines. Ready to protect yourself? Book your travel health appointment today by calling or schedule online now.
Do I Need a Visa For Saint Martin?
No visa is required for stays under three months in Saint Martin. Passport validity must be for at least six months to be allowed entry. Proof of yellow fever vaccination may be required if you are travelling from a region where yellow fever is present.
Saint Martin Entry Requirements

Do I Need A…
For My Trip to Saint Martin?

Passport
Tourist Visa
Business Visa
Vaccinations
Sources: Embassy of Saint Martin and GOV.UK
What Is the Climate Like In Saint Martin?
Saint Martin enjoys a tropical climate, and it is warm and dry all year. The temperatures stay in the 20's most of the year. The warmest days are in the 30's.
The rainy season lasts from June to December. Rainstorms are short and have mild to moderate winds. Hurricane season is is during this period. Be sure to take precautions and watch for any active storms.
How Safe Is Saint Martin?
Saint Martin is relatively safe island destination. Petty crime like theft and pick-pocketing is common. Thieves tend to focus on purses and passports. Seasides, hotel rooms and vehicles are common sites for theft.
If you choose to rent a vehicle whilst on the island, consider assurance. Vehicle theft and theft from vehicles does occur. Both often involve smashing a window to gain entry.
Be aware of your surroundings at all times. Hide your valuables instead of flaunting them. Avoid walking in dark areas and keep your passport in a secure location, to avoid theft.
Keeping Your Head Above Water in Saint Martin
If you plan to visit Saint Martin, you are likely also planning to take a dip into the island's beautiful waters. Saint Martin offers a variety of water activities for every visitor.
Every venture out on the ocean has some risk. Ensure you know how to swim before taking part in any water activity. Accidents have also happened, as watercraft traffic can be high in some tourist areas.
Some tourists visit Maho Beach, which is near an airport runway. These travellers will try to experience the jet blast of incoming and outgoing planes. This can lead to serious injury and even death.
A holiday in Saint Martin can be the perfect island adventure. But, only if you are careful and avoid high risk situations.
What Should I Pack for Saint Martin?
Ensure you have what you need to for your trip to Saint Martin. A few common items include:
Insect Repellent – Mosquitoes on Saint Martin may carry the Zika virus. Pack a repellent with at least 20%-30% DEET to help keep the insects away.
Sun Cream – Saint Martin is an ideal destination to soak up some sun. Soaking up too much sun can lead to sunburn and even skin damage. Ensure to pack and apply a sun cream with at least 35 SPF to keep yourself protected.
Light Clothing – Since Saint Martin can be quite hot and sunny, bring clothing that is light in weight and in color. This will be more breathable, and will attract less sunlight than darker colors. Cotton clothing, or even active wear, might be good choices to keep cool on this holiday.
Embassy of the United Kingdom in Saint Martin
If you are in Saint Martin and have an emergency (for example, been attacked, arrested or someone has died) contact the nearest consular services. Contact the embassy before arrival if you have additional questions on entry requirements, safety concerns or are in need of assistance.
While there is no consulate or embassy in Saint Martin, it is served by the British embassy in Paris:
British Embassy Paris
35, rue du Faubourg St Honoré
Paris Cedex 08
75383 Paris
France
Telephone: +33 (0) 1 44 51 31 00
Emergency Phone: +33 (0)1 44 51 31 00
Fax: +33 (0) 1 44 51 31 09
Contact Form: Click Here
Ready to start your next journey? Ring us up at or book online now!
On This Page:
Do I Need Vaccines For Saint Martin?
Do I Need a Visa For Saint Martin?
What Is the Climate Like In Saint Martin?
How Safe Is Saint Martin?
Keeping Your Head Above Water in Saint Martin
What Should I Pack for Saint Martin?
Embassy of the United Kingdom in Saint Martin