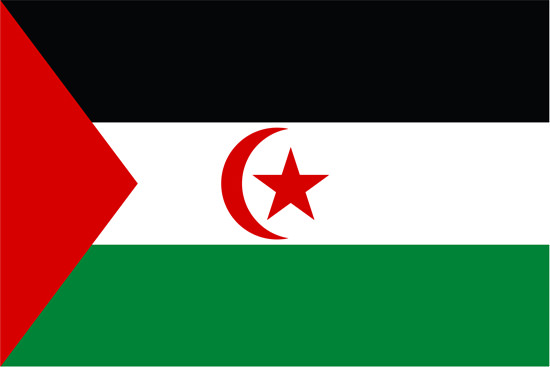 Travel Vaccines and Advice for Western Sahara
The Western Sahara is a disputed territory in North Africa. It is currently controlled by Sahrawi Arab Democratic Republic (self-proclaimed) and Morocco.
The Western Sahara is populated by an estimated 267,000 people spanning over 250,000 square kilometres. The major ethnic group of the Western Sahara are the Sahrawis, an Arabic speaking people.
There is no official language or religion, as the territory is still disputed.
Major cities in the Western Sahara include Laayoune, Dhakla, and Smara.
Do I Need Vaccines for Western Sahara?
Yes, some vaccines are recommended or required for Western Sahara. The National Travel Health Network and Centre and WHO recommend the following vaccinations for Western Sahara: COVID-19, hepatitis A, hepatitis B, typhoid, rabies and tetanus.
See the bullets below to learn more about some of these key immunisations:
See the tables below for more information:
Recommended Travel Vaccinations for Western Sahara

VACCINE
HOW DISEASE SPREADS
DETAILS

COVID-19
Airborne
Recommended for all travellers
Hepatitis A
Food & Water
Recommended for most travellers to the region, especially if unvaccinated.
Hepatitis B
Blood & Body Fluids
Accelerated schedule available
Tetanus
Wounds or Breaks in Skin
Recommended for travelers to most regions, especially if not previously vaccinated.
Typhoid
Food & Water
Jab lasts 3 years. Oral vaccine lasts 5 years, must be able to swallow pills. Oral doses must be kept in refrigerator.
Rabies
Saliva of Infected Animals
High risk country. Vaccine recommended for long-stay travellers and those who may come in contact with animals.
Malaria is present in the Western Sahara, although the risk for it is relatively low. It is a serious and potentially deadly disease. If you are travelling or if you have returned home and are experiencing a fever. Seek medical help immediately.
Medical facilities are adequate, but some technology may not be available for more serious procedures. Main cities such as Laayoune, Dhakla, and Smara, have hospitals and medical clinics.
To find out more about these vaccines, see our vaccinations page. Ready to travel safely? Book your appointment either ring or start booking online now.
Do I Need a Visa or Passport for Western Sahara?
The Western Sahara is an unregulated territory, claimed by multiple factions. As such, visa information is not available.
What Is the Climate Like in Western Sahara?
Western Sahara has a hot desert climate with rainfall being very rare. Along the coast, it can be cool to moderate.
Summer is hot and winter is warm with summer being significantly longer. Average temperatures are in the high-30's and low-40's. During the winter, temperatures can reach near zero.
How Safe is Western Sahara?
There is currently a cease-fire between the Moroccan government and the POLISARIO Front. The majority of safety concerns are related to un-exploded landmines from the conflict.
Beware of aggressive theft and harassment (especially if you are a woman). Avoid soccer stadiums and organised protests.
Local authorities are responsible for investigating and prosecuting crime if a crime should be committed against you.
Forts in Western Sahara
One of the most visited places in the Western Sahara is Dchira, a Spanish fort. In 1958, an attack took place at Dchira in which the area was liberated from Spanish rule.
From the fort, you can see a large canyon, old guard towers and buildings, and damaged walls from the battle.
Around the fort, travellers can also find shops and restaurants.
What Should I Take To Western Sahara?
Here are some essential items to consider for your trip to the Western Sahara:
Loose fitted clothing
Hat to protect against the sun
A scarf to wrap around your face to protect yourself against the sun and sand
Medicine-over the counter and prescription
First aid kit
Clothing for layers to transition between the day and night
Sun cream
Embassy of the United Kingdom in Western Sahara
If you are in Western Sahara and have an emergency (for example, been attacked, arrested or someone has died) contact the nearest consular services. Contact the embassy before arrival if you have additional questions on entry requirements, safety concerns or are in need of assistance.
While there is no consulate or embassy in Western Sahara, it is served by the British embassy in Morocco:
British Embassy Rabat
28 Avenue S.A.R. Sidi Mohammed
Souissi 10105 (BP 45),
Rabat
Morocco
Telephone: +212 (0) 537 633 333
Emergency Phone: +212 (0) 537 633 333
Fax: +212 (0) 537 758 709
Email: rabat.consular@fco.gov.uk
If you have any questions about travelling to Western Sahara or are wondering which jabs you may need for your trip, schedule an appointment with your local Passport Health travel medicine clinic. Ring us up at or book online now and protect yourself today.
On This Page:
Do I Need Vaccines for Western Sahara?
Do I Need a Visa or Passport for Western Sahara?
What Is the Climate Like in Western Sahara?
How Safe is Western Sahara?
Forts in Western Sahara
What Should I Take To Western Sahara?
Embassy of the United Kingdom in Western Sahara