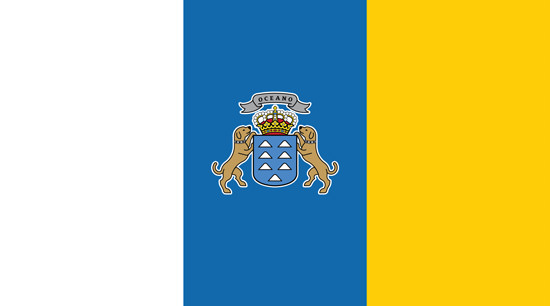 Travel Vaccines and Advice for the Canary Islands
The Canary Islands is an autonomous community of Spain, located in the Atlantic Ocean. The most visited island by tourists is Tenerife.
The official language of the Canary Islands is Spanish.
There are two capital cities in the Canary Islands: Santa Cruz de Tenerife, and Las Palmas de Gran Canaria.
Do I Need Vaccines for the Canary Islands?
Yes, some vaccines are recommended or required for the Canary Islands. The National Travel Health Network and Centre and WHO recommend the following vaccinations for the Canary Islands: rabies and tetanus.
See the bullets below to learn more about some of these key immunisations:
See the tables below for more information:
Recommended Travel Vaccinations for the Canary Islands

VACCINE
HOW DISEASE SPREADS
DETAILS

Tetanus
Wounds or Breaks in Skin
Recommended for travelers to most regions, especially if not previously vaccinated.
Rabies
Saliva of Infected Animals
Vaccine recommended for long-stay travellers and those who may come in contact with animals.
Visit our vaccinations page to learn more. Travel safely with Passport Health and schedule your appointment today by calling or book online now.
Do I Need a Passport or Visa for the Canary Islands?
No visa is required for stays under three months in the Canary Islands. Passports must be valid for the duration of your stay.
Canary Islands Entry Requirements

Do I Need A…
For My Trip to the Canary Islands?

Passport
Tourist Visa
Business Visa
Vaccinations
Sources: Government of the Canary Islands and GOV.UK
What Is the Climate Like in the Canary Islands?
The Canary Islands have a mild climate, with consistent temperatures year-round. The Canary Islands are subject to trade winds, which mildly affect the temperature and precipitation. At the coldest in the winter, the temperature doesn't fall below 10. In the summer, it doesn't average higher than 35.
July and August have the hottest temperatures. It can be uncomfortable at times. The windy and rainy seasons run from the end of August through early Winter.
How Safe Are the Canary Islands?
Although crime is low, street crime such as pickpocketing and theft (such as valuables and car theft) can happen. Always keep your belongings with you. Also be aware of financial schemes and never send money to someone you have not met in person.
Remember that local authorities are responsible for investigating and prosecuting crime.
Mountain Villages in the Canary Islands
Seasides may be one of the first things you think of when you hear the word, islands. But, the Canary Islands are full of lush mountains with picturesque villages.
One village that is perfect for tourists to visit is Tejeda on the island of Gran Carina. The village is located in the centre of the island and is seated at the edge of a volcanic crater.
Tejeda is charming with its beautiful churches and balconied homes built on mountainsides. Art and culture can also be found in Tejeda at a variety of different museums. The mountainside is lush with almond trees and it is especially pretty during February when these trees are blooming.
You can get to Tejeda by car or by taking a coach from Las Palmas.
What Should I Take to the Canary Islands?
Here are some essential items to consider for your trip to the Canary Islands:
Hats and sun cream to protect against the consistent sun.
If you're travelling during the winter months, bring a raincoat.
Shoes for hiking, if you plan to hike.
Health assurance documents in case of medical care needs.
Embassy of the United Kingdom in the Canary Islands
If you are in the Canary Islands and have an emergency (for example, been attacked, arrested or someone has died) contact the nearest consular services. Contact the embassy before arrival if you have additional questions on entry requirements, safety concerns or are in need of assistance.
While there is no consulate or embassy in the Canary Islands, it is served by the British embassy in Spain:
British Embassy Madrid
Torre Espacio
Paseo de la Castellana 259D
28046 Madrid
Spain
Telephone: +34 917 146 300
Emergency Phone: +34 91 714 6300
Fax: +34 917 146 301
Contact Form: Click Here
If you have any questions about travelling to the Canary Islands or are wondering which jabs you may need for your trip, schedule an appointment with your local Passport Health travel medicine clinic. Ring us up at or book online now and protect yourself today.
On This Page:
What Vaccines Do I Need for the Canary Islands?
Do I Need a Passport or Visa for the Canary Islands?
What Is the Climate Like in the Canary Islands?
How Safe Are the Canary Islands?
Mountain Villages in the Canary Islands
What Should I Take to the Canary Islands?
Embassy of the United Kingdom in the Canary Islands