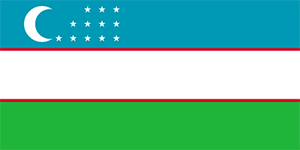 Travel Vaccines and Advice for Uzbekistan
Uzbekistan is a country resting in Central Asia. This small nation has great history, culture and art. With Islamic history and the historic Silk Road, this country offers insight and beauty to travellers.
Tashkent mixes of Soviet and modern style architecture. The capital is also known for its many museums. Some of these include the Museum of Applied Arts and the Museum of Nature. Other popular destinations include the Tashkent Botanical Garden and the Chorsu Bazaar.
Khiva is another choice destination for history-lovers and archeologists at heart. This city was established at the beginning of the Common era. Itchan Kala, the walled inner city, was the first site in Uzbekistan to be named a World Heritage Site. This inner part of Khiva contains over 50 historic monuments alone. These include the Djuma Mosque, first established as far back as the tenth century.
Uzbekistan is a great destination for any traveller looking to learn about interesting traditions.
Do I Need Vaccines for Uzbekistan?
Yes, some vaccines are recommended or required for Uzbekistan. The National Travel Health Network and Centre and WHO recommend the following vaccinations for Uzbekistan: COVID-19, hepatitis A, hepatitis B, typhoid, rabies, and tetanus.
See the bullets below to learn more about some of these key immunisations:
See the tables below for more information:
Recommended Travel Vaccinations for Uzbekistan

VACCINE
HOW DISEASE SPREADS
DETAILS

COVID-19
Airborne
Recommended for all travellers
Hepatitis A
Food & Water
Recommended for most travellers to the region, especially if unvaccinated.
Hepatitis B
Blood & Body Fluids
Accelerated schedule available
Tetanus
Wounds or Breaks in Skin
Recommended for travelers to most regions, especially if not previously vaccinated.
Typhoid
Food & Water
Jab lasts 3 years. Oral vaccine lasts 5 years, must be able to swallow pills. Oral doses must be kept in refrigerator.
Rabies
Saliva of Infected Animals
High risk country. Vaccine recommended for long-stay travellers and those who may come in contact with animals.
Visit our vaccinations page to learn more. Travel safely with Passport Health and schedule your appointment today by calling or book online now.
Do I Need a Visa For Uzbekistan?
A visa is not required for stays under 30 days in Uzbekistan. An evisa system is available for longer-term travellers. Individuals must register with local authorities within 72 hours of arrival. Passports must be valid for at least three months from entry.
Uzbekistan Entry Requirements

Do I Need A…
For My Trip to Uzbekistan?

Passport
Tourist Visa
Business Visa
Vaccinations
Sources: Embassy of Uzbekistan and GOV.UK
What Is The Climate Like In Uzbekistan?
Although Uzbekistan is dry and arid nation, temperatures can vary.
The countries weather is tied to that specific season. Winters are often cold. Temperatures dip into the teens at night and rarely get to 5 degrees Celsius during the day. But, summers are mild. Temperatures stay in the high-20's most of the season.
Rainfall is uncommon in most of the country.
How Safe Is Uzbekistan?
Threats of terror can occur in Uzbekistan. Various terrorist groups operate throughout Central Asia. Local authorities are on high alert and aggressive in dealing with these threats. Certain areas may be off limits due to security concerns during your trip. Consider contacting the Embassy of the United Kingdom before your trip to see if your itinerary may be affected.
Violent crime has become more common in Uzbekistan in recent years. Travellers should stay in groups and avoid going out at night. Do not openly display cash and avoid flashy clothing.
Pickpockets and petty thieves are in public areas like markets and buses. Take precautions and be aware of your surroundings at all times.
Only use marked taxis and try to avoid taking taxis alone, especially if you are a woman. Taxi-related scams are common in urban areas.
Staying Respectful While In Uzbekistan
Some of the sightseeing highlights in Uzbekistan are historic mosques and madrasas. Remember these aren't just tourist destinations. They are places of worship where they pray, or places of great religious significance.
Always behave respectfully. Travellers should dress more conservatively, especially if you are a woman.
These locations may also require you to remove your shoes before entering, as a sign of respect. In some mosques and madrasas, photography may be limited or prohibited altogether.
You may see these cultural sights, but don't forget to do so with respect, understanding and humility.
What Should I Pack for Uzbekistan?
Uzbekistan offers much to travellers. Ensure you have everything you'll need to enjoy your trip.
Soum – Outside of major tourist areas and hotels, few locations take credit cards for payment. Ensure you have a few Soum, the local currency, with you at all times.
Conservative Clothing – There is no outlined dress code in Uzbekistan. But, the dress across the nation is more conservative. Be sure to bring long sleeves, long trousers, high necklines and longer skirts. This is also the expected dress when visiting religious sites.
Walking Shoes – Many of the most beautiful sights in Uzbekistan require walking. Whether you are planning to walk the Silk Road or embark on one of the many hiking trails, a comfortable pair of shoes is a must.
Embassy of the United Kingdom in Uzbekistan
If you are in Uzbekistan and have an emergency (for example, been attacked, arrested or someone has died) contact the nearest consular services. Contact the embassy before arrival if you have additional questions on entry requirements, safety concerns or are in need of assistance.
British Embassy Tashkent
67, Gulyamov Street
Tashkent
100000
Uzbekistan
Telephone: +998 78 120 1500
Fax: +998 78 120 1520
Email: ukin.uzbekistan@fco.gov.uk
Stay safe abroad with Passport Health. Ring or book online now and start travelling safely today!
On This Page:
Do I Need Vaccines For Uzbekistan?
Do I Need a Visa For Uzbekistan?
What Is The Climate Like In Uzbekistan?
How Safe Is Uzbekistan?
Staying Respectful While In Uzbekistan
What Should I Pack for Uzbekistan?
Embassy of the United Kingdom in Uzbekistan