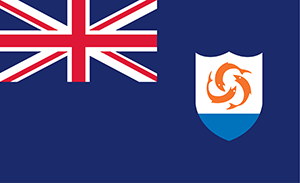 Travel Vaccines and Advice for Anguilla
Anguilla is a British territory in the Caribbean. It is located east of Puerto Rico and the Virgin Island, directly north of Saint Martin.
The island is known for its gorgeous seasides with white-sands, palm trees, and blue waters. There are coral reefs, housing thousands of colorful fish and other marine animals. The reefs are a popular destination for snorkeling.
Anguilla is known for luxury. Travellers will find gorgeous hotels and private villas to stay in.
Do I Need Vaccines for Anguilla?
Yes, some vaccines are recommended or required for Anguilla. The National Travel Health Network and Centre and WHO recommend the following vaccinations for Anguilla: COVID-19, hepatitis A, hepatitis B, rabies and tetanus.
See the bullets below to learn more about some of these key immunisations:
See the tables below for more information:
Recommended Travel Vaccinations for Anguilla

VACCINE
HOW DISEASE SPREADS
DETAILS

COVID-19
Airborne
Recommended for all travellers
Hepatitis A
Food & Water
Recommended for most travellers to the region, especially if unvaccinated.
Hepatitis B
Blood & Body Fluids
Accelerated schedule available
Tetanus
Wounds or Breaks in Skin
Recommended for travelers to most regions, especially if not previously vaccinated.
Rabies
Saliva of Infected Animals
Vaccine recommended for long-stay travellers and those who may come in contact with animals.
Dengue and Zika are both present in Anguilla. Ensure to bring mosquito repellent and netting on your trip.
Visit our vaccinations page to learn more. Travel safely with Passport Health and schedule your appointment today by calling or book online now.
Do I Need a Visa for Anguilla?
A visa is not required for Anguilla. But, accommodations must be booked before arrival. Passports must have at least six months' validity at entry.
Anguilla Entry Requirements

Do I Need A…
For My Trip to Anguilla?

Passport
Tourist Visa
Business Visa
Vaccinations
Sources: Embassy of Anguilla and GOV.UK
What is the Climate Like in Anguilla?
Anguilla has a tropical climate, with warm temperatures year-round. It is relatively dry, receiving only about 90 to 100 centimetres of rain each year. The wettest month is October and the driest is February. Between June and November, there is the threat of hurricanes.
How Safe is Anguilla?
Crime is, in generally, very low in Anguilla. But, crimes such as murder, rape, robbery, and burglary do occur. To prevent this, travel only in well-lit areas and avoid travelling alone if possible. Do not leave valuable items unattended in public areas or in hotel rooms/rental homes.
Petty crime, such as pick-pocketing or bag-snatching, can also occur. Avoid carrying unnecessary valuables with them. Travellers should avoid demonstrations or large gatherings. These provide ideal opportunities for pick-pocketing.
Swim with the Dolphins
Anguilla is known for its gorgeous seasides and warm waters. Travellers come from all over the world to explore the marine life in the pleasant blue oceans.
At Dolphin Discovery Anguilla park, visitors can do both of these things by swimming with dolphins. The park is located at Blowing Point, only twenty minutes from the St. Marteen port.
Visitors will be able to learn about and see dolphins act in their natural habitat. Employees educate visitors on ocean preservation and sea life. Participants will meet marine mammal specialists and fun-loving dolphins.
What Should I Take to Anguilla?
Anguilla is a great Caribbean destination, but it does still require some preparation. Be sure to bring the following items.
Light Clothing – It can get very hot and humid in Anguilla. You will be most comfortable in light, flowy clothing.
Sun Cream – Lounging on the seaside or exploring the outdoors is a must in Anguilla. Ensure to lather up in sun cream first to preventing burning.
Swimsuit – Anguilla has plenty of seasides and pools so bring a swimsuit to enjoy the water.
Insect Spray – Mosquitoes are common in Anguilla, bring insect spray to avoid getting bitten.
Embassy of the United Kingdom in Anguilla
If you are in Anguilla and have an emergency (for example, been attacked, arrested or someone has died) contact the nearest consular services. Contact the embassy before arrival if you have additional questions on entry requirements, safety concerns or are in need of assistance.
The Governor's Office in Anguilla handles any needed consular services whilst in the region.
The Governor's Office, Anguilla
PO Box 60
The Valley
AI-2640
Anguilla
Telephone: +(1) (264) 497 2621
Fax: +(1) (264) 497 3314
Stay safe abroad with Passport Health. Ring or book online now and start travelling safely today!
On This Page:
Do I Need Vaccines for Anguilla?
Do I Need a Visa for Anguilla?
What is the Climate Like in Anguilla?
How Safe is Anguilla?
Swim with the Dolphins
What Should I Take to Anguilla?
Embassy of the United Kingdom in Anguilla