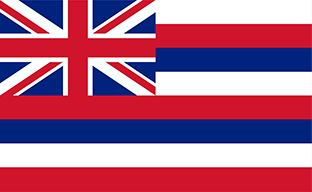 Travel Vaccines and Advice for Hawaii
Hawaii, "the Aloha State", is known for being a perfect holiday spot.
Because of its peculiar geography, Hawaii has something for everyone. Most of its main lands are arid, semi-arid, or tropical, whilst its mountainous areas have an Alpine climate.
Do I Need Vaccines for Hawaii?
Yes, some vaccines are recommended or required for Hawaii. The National Travel Health Network and Centre and WHO recommend the following vaccinations for Hawaii: COVID-19, rabies, polio and tetanus.
See the bullets below to learn more about some of these key immunisations:
See the tables below for more information:
Recommended Travel Vaccinations for Hawaii

VACCINE
HOW DISEASE SPREADS
DETAILS

COVID-19
Airborne
Recommended for all travellers
Tetanus
Wounds or Breaks in Skin
Recommended for travelers to most regions, especially if not previously vaccinated.
Rabies
Saliva of Infected Animals
Vaccine recommended for long-stay travellers and those who may come in contact with animals.
Polio
Food & Water
Considered a routine vaccination for most travel itineraries. Single adult booster recommended.
Dengue outbreaks do occur in Hawaii. Mosquito repellent is recommended for a trip to the islands.
Visit our vaccinations page to learn more. Travel safely with Passport Health and schedule your appointment today by calling or book online now.
Do I Need a Passport or Visa for Hawaii?
Travellers to the United States and Hawaii can venture visa-free through the Electronic System for Travel Authorisation, if they are British citizens. Some exclusions can apply such as travellers to Libya, Iran and other Middle Eastern or North African countries since 2011. Passports must be valid for the duration of the stay.
Hawaii Entry Requirements

Do I Need A…
For My Trip to Hawaii?

Passport
Tourist Visa
Business Visa
Vaccinations
Sources: Embassy of Hawaii and GOV.UK
What is the Climate Like in Hawaii?
Hawaii has a stable tropical climate all year round.
The state has two main seasons, kau, which is the warm season, and ho'olio, which is the cooler season. The warm season is from May to October whilst the cooler season is from November to April. The cooler season is not usually actually cold. When the sun is lower in the South, there are more winds, and it is more likely to have rain and clouds.
June, July, and August are the driest months for the islands. Winter does get more rain and cloud cover. But, they are still quite intermittent and sunshine is frequent.
Average highs for Hawaii are in the high-20's. Temperatures rarely enter the 30's or drop below the 20's.
How Safe is Hawaii?
Hawaii is a safe travel destination. The main thing to be careful about whilst there is nature.
Protect yourself from the hot and harmful run rays. Use sun cream, sunnies, a hat and well-chosen clothing. Always check with park rangers and wear appropriate footwear when hiking in the wilderness.
Follow the advice of boards at seasides in particular – if you are advised not to swim, listen. Don't leave valuables unattended and watch yourself against petty street crime. Be careful not to swim or paddle in freshwater or touch plants or animals. Some creatures carry bacterial diseases the could lead to harm.
Explore the "Jurassic" Island of Kauai
If you're a fan of nature and of dinosaur movies, touring and exploring Hawaii's beautiful island of Kauai may be a memorable experience.
The island served as "Isla Nublar" and many other locations in scenes for several of Steven Spielberg's Jurassic series. With a little research, fans can enjoy visiting some of the many peculiar spots used. Some highlights include the Na Pali Coast and the Limahuli Garden. Certain spots can be seen by tour, whilst others can be experienced through a variety of ways such as hiking or a helicopter ride.
Even if you're not a fan of the film series, Kauai is still worth a visit. Visitors can experience helicopter tours, sailing, snorkeling, Zodiac tours, hiking, and more.
What Should I Pack for Hawaii?
Think ahead on what to pack by perusing these suggestions:
Swim Gear – Be sure to bring a swimsuit, snorkel or other swimming equipment with you on your trip.
Comfortable Shoes – With so many hiking, walking and tour options, having good footwear is a must.
Insect Repellent – Mosquitoes are present on Hawaii. Ensure you have some repellent with you for protection during your trip.
Ready to start your next journey? Ring us up at or book online now!
Embassy of the United Kingdom in Hawaii
If you are in Hawaii and have an emergency (for example, been attacked, arrested or someone has died) contact the nearest consular services. Contact the embassy before arrival if you have additional questions on entry requirements, safety concerns or are in need of assistance.
While there is no consulate or embassy in Hawaii, it is served by the British embassy in Washington, D.C.:
British Embassy Washington
3100 Massachusetts Avenue, NW
Washington DC 20008
USA
Telephone: +1 202 588 6500
Emergency Phone: +1 202 588 6500
Email: britishembassyenquiries@gmail.com
Stay safe abroad with Passport Health. Ring or book online now and start travelling safely today!
On This Page:
Do I Need Vaccines for Hawaii?
Do I Need a Passport or Visa for Hawaii?
What is the Climate Like in Hawaii?
How Safe is Hawaii?
Explore the "Jurassic" Island of Kauai
What Should I Pack for Hawaii?
Embassy of the United Kingdom in Hawaii