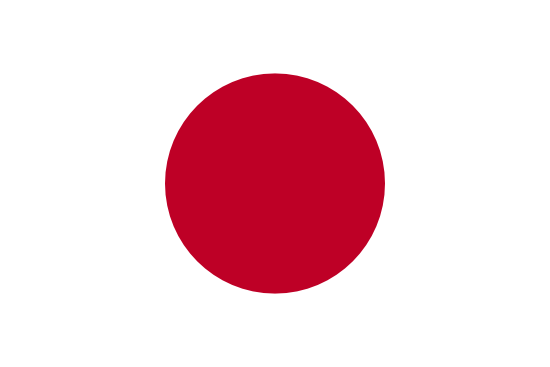 Travel Vaccines and Advice for Japan
People say that you can never visit the same Japan twice. It's a country that embodies what it means to be innovative and progressive in every way.
There is something in Japan for every type of traveller. From the bamboo forests of folklore to spectacles of architecture. For foodies, Japan is a sushi paradise and even a small nigiri shop on the corner can put some of the most decadent establishments at home to shame.
There are temples and gardens in Kyoto that aren't anything short of magical. The cherry-blossom season in Hanami is one of the most tranquil and beautiful sites Asia has to offer.
Do I Need Vaccines for Japan?
Yes, some vaccines are recommended or required for Japan. The National Travel Health Network and Centre and WHO recommend the following vaccinations for Japan: COVID-19, hepatitis B, Japanese encephalitis, rabies, tickborne encephalitis and tetanus.
See the bullets below to learn more about some of these key immunisations:
See the tables below for more information:
Recommended Travel Vaccinations for Japan

VACCINE
HOW DISEASE SPREADS
DETAILS

COVID-19
Airborne
Recommended for all travellers
Hepatitis B
Blood & Body Fluids
Accelerated schedule available
Tetanus
Wounds or Breaks in Skin
Recommended for travelers to most regions, especially if not previously vaccinated.
Japanese Encephalitis
Mosquito
Cases can occur on all islands except Hokkaido. Most common from July to October.
Rabies
Saliva of Infected Animals
Vaccine recommended for long-stay travellers and those who may come in contact with animals.
Tickborne Encephalitis
Ticks or Unpasteurised Products
Transmission is widespread. Spread is most common from early spring to late autumn.
Japanese encephalitis poses a threat to travellers to Japan. While the disease is most common in rural areas, outbreaks have occurred in urban centers in recent years. Vaccination is the best form of protection against the virus.
Visit our vaccinations page to learn more. Travel safely with Passport Health and schedule your appointment today by calling or book online now.
Do I Need a Passport or Visa for Japan?
A visa is not needed for stays in Japan under 90 days. Passports must be valid for the duration of a traveller's stay.
Note, a business visa is required for even informal or temporary work.
Japan Entry Requirements

Do I Need A…
For My Trip to Japan?

Passport
Tourist Visa
Business Visa
Vaccinations
Sources: Embassy of Japan and GOV.UK
What is the Climate in Japan?
Much like most places in the UK, the majority of Japan remains temperate and experience the four seasons. The country boasts many different landscapes. Although it is small, from one end to the other, the island can differ year round. Regardless of the time of year, Japan does experience a high percentage of humidity and will be rainy off and on.
Sendai – Located in one of the most northeast parts of Japan, this region experiences cold winters with snowfall. Summers are warm, but rainy. Summer temperatures generally rise to around 29 degrees.
Tokyo – The Japanese capital is one of the most visited cities. It falls within the subtropical climate zone, with very mild winters and humid, wet summers. Winters are usually on the dry side as a good part of Tokyo is inland.
Kumamoto – A smaller city located on the southwest side of the country, it has hot summers and cool winters. Here rainfall is present year-round. But, is heaviest in the summer, bringing high levels of humidity.
How Safe and Secure is Japan?
Aside from areas in Europe, Japan is recognized as one of the safest places to travel. Crime rates are low, including petty crime, and violent crime is rare. Japan has low tolerance for any reckless behaviour including drinking and motoring and drug abuse.
Japan has been put on the map over the years for natural phenomenon. Tsunamis and earthquakes are always a possibility and a risk that travellers should consider. As with many Pacific Rim countries, disaster plans are in place at nearly every location.
Witness the Ancient Art of Sumo
In Tokyo there is the Kokugikan, or the sumo amphitheatre. Here, some of Japan's most promising wrestlers compete throughout the year.
The art of sumo wrestling dates back centuries to the Edo period. It is a test of strength, balance and endurance.
Nearby the Kokugikan is the Sumo Museum. It is ideal for getting up close with objects that embody this ancient art form.
What Should I Take to Japan?
Packing for Japan is easier than you may think. The most taxing part can be taking into consideration the many different climates. Here are a few items to add to the checklist:
Lightweight rain jacket for unexpected rain storms.
A map of major cities you plan on visiting as some of them can be very confusing to navigate.
Clothing on the more modest side. Despite Japan being known as very fashion-forward, it is also a very modest country.
Photocopies of your passport.
Hats to shield your face from the sometimes-intence summer heat waves.
Embassy of the United Kingdom in Japan
If you are in Japan and have an emergency (for example, been attacked, arrested or someone has died) contact the nearest consular services. Contact the embassy before arrival if you have additional questions on entry requirements, safety concerns or are in need of assistance.
British Embassy Tokyo
〒102-8381
No 1 Ichiban-cho, Chiyoda-ku, Tokyo
Japan
Telephone: (+81) (3) 5211-1100
Emergency Phone: +81 (0) 3 5211 1100
Fax: (+81) (3) 5275-3164
Contact Form: Click Here
Ready to start your next journey? Ring us up at or book online now!
On This Page:
Do I Need Vaccines for Japan?
Do I Need a Passport or Visa for Japan?
What is the Climate in Japan?
How Safe and Secure is Japan?
Witness the Ancient Art of Sumo
What Should I Take to Japan?
Embassy of the United Kingdom in Japan