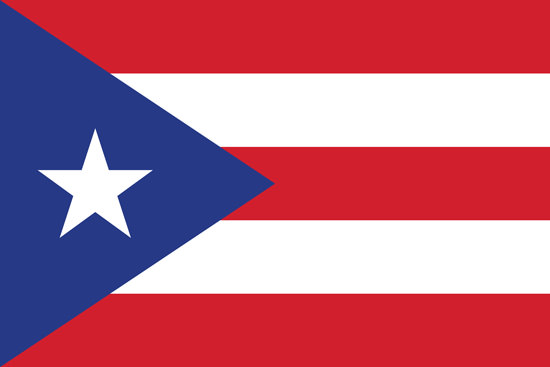 Travel Vaccines and Advice for Puerto Rico
Puerto Rico is an unincorporated territory of the United States in the Caribbean Sea. It is made up of a main island (Puerto Rico) and several small islands including Mona, Culebra, and Vieques. People that live in Puerto Rico are U.S. Citizens, but do not have a vote or representative in the U.S. Congress.
The population of Puerto Rico is just over 3 million with the islands spanning about 9,000 square kilometres. The official languages of Puerto Rico are both Spanish and English.
The largest cities in Puerto Rico include San Juan, Bayamon, and Carolina.
Do I Need Vaccines for Puerto Rico?
Yes, some vaccines are recommended or required for Puerto Rico. The National Travel Health Network and Centre and WHO recommend the following vaccinations for Puerto Rico: COVID-19, hepatitis A, hepatitis B, rabies and tetanus.
See the bullets below to learn more about some of these key immunisations:
See the tables below for more information:
Recommended Travel Vaccinations for Puerto Rico

VACCINE
HOW DISEASE SPREADS
DETAILS

COVID-19
Airborne
Recommended for all travellers
Hepatitis A
Food & Water
Recommended for most travellers to the region, especially if unvaccinated.
Hepatitis B
Blood & Body Fluids
Accelerated schedule available
Tetanus
Wounds or Breaks in Skin
Recommended for travelers to most regions, especially if not previously vaccinated.
Rabies
Saliva of Infected Animals
High risk country. Vaccine recommended for long-stay travellers and those who may come in contact with animals.
Zika is a risk in Puerto Rico. Zika is a mosquito-borne illness that can cause an infection. This infection can cause severe birth defects. If you are pregnant, be wary of travelling to Puerto Rico.
To find out more about these vaccines, see our vaccinations page. Ready to travel safely? Book your appointment either ring or start booking online now.
Do I Need a Visa or Passport for Puerto Rico?
Travellers to the Puerto Rico can venture visa-free through the Electronic System for Travel Authorisation, if they are British citizens. Some exclusions can apply such as travellers to Libya, Iran and other Middle Eastern or North African countries since 2011. Passports must be valid for the duration of the stay.
Puerto Rico Entry Requirements

Do I Need A…
For My Trip to Puerto Rico?

Passport
Tourist Visa
Business Visa
Vaccinations
Sources: Embassy of Puerto Rico and GOV.UK
What Is the Climate Like in Puerto Rico?
Puerto Rico is considered to have a tropical climate in which it is hot and humid year-round. It is warmer on the North Coast than it is in the South and it gets cooler once you get into the downs and mountains. Average temperatures can range from 20 to 30.
It rains throughout the year, with the rainiest seasons running from October to May.
Puerto Rico is hit by hurricanes which can cause property damage, landslides, and floods. If there is a hurricane threat, no not travel to Puerto Rico. Hurricane season runs from June to November.
How Safe is Puerto Rico?
Puerto Rico is safe for tourists. The more rural the area, the safer tourists generally are. Large cities can pose a risk for tourists as they might become targets for pick-pocketing and theft. Muggings also may occur.
Don't walk alone, especially at night. Keep your credit card out of sight; and keep your valuables in a safe place.
Local authorities are responsible for investigating and prosecuting crime if a crime should be committed against you.
Historical Forts in Puerto Rico
Due to its strategic location in the Caribbean, Puerto Rico is home to eight historical forts. These are frequently visited by tourists each year.
El Castillo de San Felipe del Morro is the second-oldest freestanding fort in all the Americas. It was estimated to have been built as early as 1539. It's located in Old San Juan and is a World Heritage Site and is a part of the National Park Service in the United States. It is now a museum that tourists can visit. To learn more visit here.
What Should I Take To Puerto Rico?
Here are some essential items to consider for your trip to Puerto Rico:
Lightweight clothing to make the humid weather more bearable.
Insect repellent and mosquito nets to protect against mosquito-borne illnesses such as Zika.
Sun cream and hat for sun protection.
Swimsuit and seaside shoes if you plan on spending any days on the seaside.
Hiking boots or walking shoes
Embassy of the United Kingdom in Puerto Rico
If you are in Puerto Rico and have an emergency (for example, been attacked, arrested or someone has died) contact the nearest consular services. Contact the embassy before arrival if you have additional questions on entry requirements, safety concerns or are in need of assistance.
While there is no consulate or embassy in Puerto Rico, it is served by the British embassy in Washington D.C.:
British Embassy Washington
3100 Massachusetts Avenue, NW
Washington DC 20008
USA
Telephone: +1 202 588 6500
Emergency Phone: +1 202 588 6500
Email: britishembassyenquiries@gmail.com
If you have any questions about travelling to Puerto Rico or are wondering which jabs you may need for your trip, schedule an appointment with your local Passport Health travel medicine clinic. Ring us up at or book online now and protect yourself today.
On This Page:
Do I Need Vaccines for Puerto Rico?
Do I Need a Visa or Passport for Puerto Rico?
What Is the Climate Like in Puerto Rico?
How Safe is Puerto Rico?
Historical Forts in Puerto Rico
What Should I Take To Puerto Rico?
Embassy of the United Kingdom in Puerto Rico