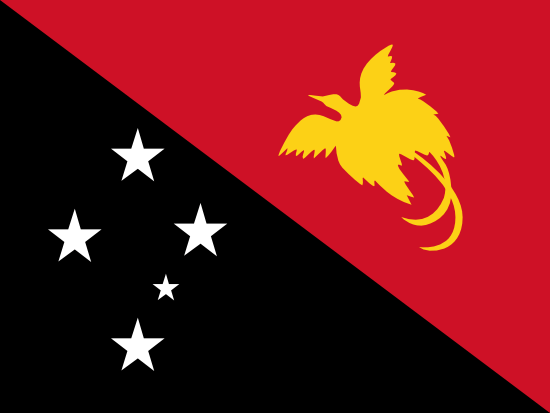 Travel Vaccines and Advice for Papua New Guinea
Papua New Guinea is an diverse location, with over 820 languages spoken on the island and a mixing pot of religions. The culture is vibrant, offering tourists music and dance designed to open a window to the country's lifeblood.
With a plethora of gorgeous natural sites, there is no shortage of things to see during a trip to the island. Trekking through the mountains and foothills gives a better view of the landscape.
Deep sea fishing mixes high tide adventure with the thrill of the catch. The black bass, considered to be the toughest fighting fish in the world, is abundant off the coast of Papua New Guinea.
Volcanoes are scattered across the island, many of which remain active. The rocky terrain created by these tectonic wonders clashes with dense rainforests that spot the island.
Be sure to visit Port Moresby, the capital city. It is an essential stop for tourists, and features zoological gardens, museums and a slice of day-to-day life in Papua New Guinea.
Do I Need Vaccines for Papua New Guinea?
Yes, some vaccines are recommended or required for Papua New Guinea. The National Travel Health Network and Centre and WHO recommend the following vaccinations for Papua New Guinea: COVID-19, hepatitis A, hepatitis B, typhoid, cholera, Japanese encephalitis, rabies and tetanus.
See the bullets below to learn more about some of these key immunisations:
See the tables below for more information:
Recommended Travel Vaccinations for Papua New Guinea

VACCINE
HOW DISEASE SPREADS
DETAILS

COVID-19
Airborne
Recommended for all travellers
Hepatitis A
Food & Water
Recommended for most travellers to the region, especially if unvaccinated.
Hepatitis B
Blood & Body Fluids
Accelerated schedule available
Tetanus
Wounds or Breaks in Skin
Recommended for travelers to most regions, especially if not previously vaccinated.
Typhoid
Food & Water
Jab lasts 3 years. Oral vaccine lasts 5 years, must be able to swallow pills. Oral doses must be kept in refrigerator.
Cholera
Food & Water
Recommended for travel to most regions.
Japanese Encephalitis
Mosquito
Recommended depending on itinerary and activities. Recommended for extended travel, recurrent travellers and travel to rural areas. Widespread throughout country, transmission year-round.
Rabies
Saliva of Infected Animals
Moderate risk country. Vaccine recommended for long-stay travellers and those who may come in contact with animals.
Japanese encephalitis is a threat to travellers to various parts of Papua New Guinea. The best protection is through vaccination.
Malaria and dengue are two other common mosquito-borne diseases found in the country. Ensure you're protected by using mosquito-netting and insect repellents. Antimalarials may also be recommended depending on your itinerary.
You will need to take medication before, during, and after you trip to Papua New Guinea, as there is risk of contracting the disease year-round.
Visit our vaccinations page to learn more. Travel safely with Passport Health and schedule your appointment today by calling or book online now.
Do I Need a Visa or Passport for Papua New Guinea?
Visas for Papua New Guinea are required and available on arrival. But, receiving your visa before travel is recommended. Passports must be valid for at least six months after arrival. Proof of yellow fever vaccination may be required if you are travelling from a region where yellow fever is present.
Papua New Guinea Entry Requirements

Do I Need A…
For My Trip to Papua New Guinea?

Passport
Tourist Visa
Business Visa
Vaccinations
Sources: Embassy of Papua New Guinea and GOV.UK
What is the Climate Like in Papua New Guinea?
The climate of Papua New Guinea is tropical. Coastal areas are in the 20's and the inland and mountain regions average are a bit warmer. The humidity is quite high as well, due to consistent rainfall.
The rainy seasons in Papua New Guinea are erratic. The country experiences typhoons on a somewhat regular basis. The typhoons are most likely to occur between December and mid-March. This is generally regarded as the rainy season, with June to September being the dry season. Weather can vary based on typhoon activity.
It is rainiest in the western and northern parts of the island.
How Safe Is Papua New Guinea?
Due to high unemployment on the island, there street gangs are common in Port Moresby. Before taking a tour, it be aware of the safety level of the area. Do not travel outside after dark, and refrain from openly handling money in public areas.
Saltwater crocodiles are a daily threat in Papua New Guinea. They can grow to be quite large, and may attack and consume humans unprovoked. It is best to avoid them completely. The same warning applies to areas of volcanic activity.
If travelling to the mountainous regions, be aware of poor road conditions. Avoid villages in the mountainous regions, as tribal warfare is unpredictable can happen at any time.
If swimming off the coast of the island, be aware of shark activity. Sharks are abundant in the Pacific Ocean. Observe where locals are avoiding swimming areas, and follow suit.
Flight-seeing In Papua New Guinea
There is quite a bit to see in Papua New Guinea from the air. Many tourists take a small plane around some of the island's more remote airstrips. While not particularly safe, these trips are thrilling and usually cheap.
There are generally no safety regulations when it comes to the airstrips in Papua New Guinea. Many can sometimes be in poor condition. Be sure to consult with your pilot before making any sudden landings.
What Should I Take to Papua New Guinea?
Here are some essential items to consider for your trip to Papua New Guinea:
Breathable Clothing — The climate is often hot and humid. Wear clothing that is not too thick, and that you would mind getting wet.
Proof of Return Ticket – Travellers will not be allowed to enter the country without proof of a return ticket. Ensure you have this on hand upon entrance.

Basic Health Supplies – Supplies like bandages and aspirin can be hard to come by, so be sure to pack them.

Life Insurance – Especially important to invest in before your trip, especially if you are planning on flight-seeing.

Rain Gear – Depending on when you visit, there is a good chance you will be experiencing rainfall.
Embassy of the United Kingdom in Papua New Guinea
If you are in Papua New Guinea and have an emergency (for example, been attacked, arrested or someone has died) contact the nearest consular services. Contact the embassy before arrival if you have additional questions on entry requirements, safety concerns or are in need of assistance.
British High Commission Port Moresby
Sec 411 Lot 1 & 2
Kiroki Street
Waigani
National Capital District
Port Moresby
Locked Mail Bag 212
Papua New Guinea
Telephone: (+675) 303 7600
Fax: (+675) 325 3547
Contact Form: Click Here
If you have any questions about travelling to Papua New Guinea or are wondering which jabs you may need for your trip, schedule an appointment with your local Passport Health travel medicine clinic. Ring us up at or book online now and protect yourself today!
On This Page:
Do I Need Vaccines for Papua New Guinea?
Do I Need a Visa or Passport for Papua New Guinea?
What is the Climate Like in Papua New Guinea?
How Safe is Papua New Guinea?
Flight-seeing in Papua New Guinea
What Should I Take To Papua New Guinea?
Embassy of the United Kingdom in Papua New Guinea