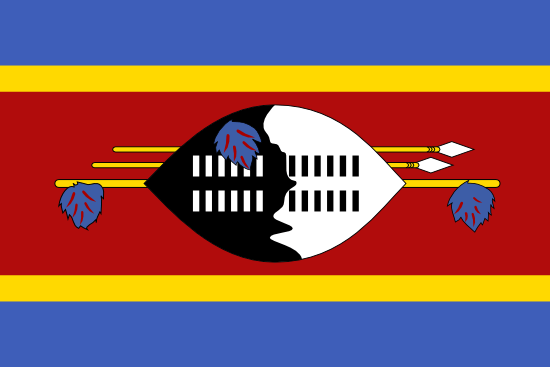 Travel Vaccines and Advice for Eswatini
Located near Mozambique and South Africa, Eswatini and is one of the smallest countries in Africa. Travellers should not be fooled by the size of Eswatini. This nation has a lot of different attractions and activities to discover.
The Eswatini people value culture and heritage in their everyday lives. Their friendliness will make travellers feel safe and more than welcome. The people aren't the only amazing thing about Eswatini. The mountains, valleys, forests, and plains are just some some of the breathtaking landscapes.
Whether you're immersing yourself in the people, wildlife or art, Eswatini awaits you.
Do I Need Vaccines for Eswatini?
Yes, some vaccines are recommended or required for Eswatini. The National Travel Health Network and Centre and WHO recommend the following vaccinations for Eswatini: COVID-19, hepatitis A, hepatitis B, typhoid, cholera, yellow fever, rabies and tetanus.
See the bullets below to learn more about some of these key immunisations:
See the tables below for more information:
Recommended Travel Vaccinations for Eswatini

VACCINE
HOW DISEASE SPREADS
DETAILS

COVID-19
Airborne
Recommended for all travellers
Hepatitis A
Food & Water
Recommended for most travellers to the region, especially if unvaccinated.
Hepatitis B
Blood & Body Fluids
Accelerated schedule available
Tetanus
Wounds or Breaks in Skin
Recommended for travelers to most regions, especially if not previously vaccinated.
Typhoid
Food & Water
Jab lasts 3 years. Oral vaccine lasts 5 years, must be able to swallow pills. Oral doses must be kept in refrigerator.
Cholera
Food & Water
Recommended for travel to most regions.
Yellow Fever
Mosquito
Required if travelling from a country with risk of yellow fever transmission.
Rabies
Saliva of Infected Animals
High risk country. Vaccine recommended for long-stay travellers and those who may come in contact with animals.
There is a risk for malaria in the eastern areas close to Mozambique and South Africa. This also includes the Lubombo district and the eastern half of Hhohho, Mazini, and Shiselweni districts. Antimalarials are recommended for these areas.
People travelling to Eswatini should try to avoid mosquito bites. Infections such as dengue and chikungunya are present in the region. Ensure to bring and use mosquito repellents and netting.
See our vaccinations page to learn more about these infections and vaccines. Ready to protect yourself? Book your travel health appointment today by calling or schedule online now.
Do I Need a Visa or Passport for Eswatini?
A visa is not required for Eswatini for visits under 30 days. Passports must have at least three months validity and two blank passport pages. South Africa, a common location to visit as well, also requires two blank pages, meaning travellers to both will require four. Proof of yellow fever vaccination may be required if you are travelling from a region where yellow fever is present.
Eswatini Entry Requirements

Do I Need A…
For My Trip to Eswatini?

Passport
Tourist Visa
Business Visa
Vaccinations
Sources: Embassy of Eswatini and GOV.UK
What is the Climate Like in Eswatini?
Eswatini has a subtropical climate affected by the moist air from the Indian Ocean. Here is what to expect from the climate in Eswatini:
Climatic Regions – There are three different regions of Eswatini. The west experiences wet summers and dry winters, and a subtropical climate. The east experiences a difference in climate in the mountainous Lubombo area. The mountains see a different kind of climate because of their altitude of about 1,200 meters.
Temperature – The lowveld part of Eswatini is warmer, around 20 degrees. The middleveld temperature is a bit lower. The highveld is warmer in the summer (January), but, the temperature drops to 10 at night.
Rainfall – Moisture varies depending on time of year. October and March are the wettest seasons when 80% of rainfall happens. The highveld has the most rainfall between 90 to 150 centimeters. The midveld experiences 60 to 80 centimeters of rain.
How Safe is Eswatini?
Eswatini does have a high level of political and other demonstrations. It's recommended for travellers to avoid crowds, rallies, and demonstrations.
Petty and violent crimes also occur in Eswatini and are a threat to UK citizens. Carjacking is does occur in Eswatini as well. It is better for the victim to cooperate to avoid violence.
It's important to take precautions when travelling in Eswatini. Travellers should avoid congested, urban areas, especially at night. Mobile phones and carrying large amounts of cash are not recommended.
Travellers should not leave items in their car. Use caution when taking local taxis. Ensure the taxi company is reputable. Do not enter a taxi with another person besides the driver.
Mlilwane Wildlife Sanctuary
Mlilwane Wildlife Sanctuary is a popular place in Eswatini where tourists go to see animals like zebras, giraffes, antelopes and birds. People visit the sanctuary to see nature and its wildlife, hike, ride bikes or horses, or spend the night in one of the lodges.
The sanctuary is one of the oldest protected areas in Eswatini and covers over 4,500 hectares of land. There are many different trails to choose from for hiking, mountain biking, or horseback riding. The sanctuary also has places for visitors to stay overnight, like campsites, self-catering cottages, and luxury lodges.
It is a safe and protected environment to experience the natural beauty of Eswatini.
What Should I Take To Eswatini?
Here are some essential items to consider for your trip to Eswatini:
Packing for Health — Be sure to bring any prescription medications with you. Traveller's diarrhoea kits, suture/syringe kit, altitude sickness medicine, antimalarials are also recommended.
Passport and Visa — travellers going to Eswatini need a passport that has at least three months validity. A visa is not required for travel to Eswatini.
Money — The currency is Lilangeni. Credit cards like American Express, MasterCard, and Visa are accepted at hotels, shops, and markets. There aren't many ATMs that accept international/debit cards. But, traveller's checks are widely accepted.
Embassy of the United Kingdom in Eswatini
If you are in Eswatini and have an emergency (for example, been attacked, arrested or someone has died) contact the nearest consular services. Contact the embassy before arrival if you have additional questions on entry requirements, safety concerns or are in need of assistance.
The British embassy in Eswatini is:
British High Commission Mbabane
Mbabane
Mbabane
Eswatini
Ready to start your next journey? Ring us up at or book online now!
On This Page:
Do I Need Vaccines for Eswatini?
Do I Need a Visa or Passport for Eswatini?
What is the Climate Like in Eswatini?
How Safe is Eswatini?
The Swazi Candles Craft Market
What Should I Take To Eswatini?
Embassy of the United Kingdom in Eswatini