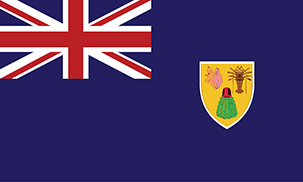 Travel Vaccines and Advice for the Turks and Caicos
Over one million tourists visit Turks and Caicos Islands every year. Turks and Caicos have more than 40 islands and cays, eight of which are inhabited.
Here travellers can find a variety of seaside, sea and other activities. Something for every kind of traveller.
Do I Need Vaccines for the Turks and Caicos Islands?
Yes, some vaccines are recommended or required for the Turks and Caicos Islands. The National Travel Health Network and Centre and WHO recommend the following vaccinations for the Turks and Caicos Islands: COVID-19, hepatitis B, rabies and tetanus.
See the bullets below to learn more about some of these key immunisations:
See the tables below for more information:
Recommended Travel Vaccinations for the Turks and Caicos Islands

VACCINE
HOW DISEASE SPREADS
DETAILS

COVID-19
Airborne
Recommended for all travellers
Hepatitis B
Blood & Body Fluids
Accelerated schedule available
Tetanus
Wounds or Breaks in Skin
Recommended for travelers to most regions, especially if not previously vaccinated.
Rabies
Saliva of Infected Animals
Vaccine recommended for long-stay travellers and those who may come in contact with animals.
Dengue and Zika are present on the islands. Mosquito repellent and netting are recommended for your trip. Women who are pregnant or may become pregnant should take extra precautions.
Stay safe abroad with Passport Health. Ring or book online now and start travelling safely today!
Do I Need a Visa for Turks and Caicos Islands?
A visa is not required for travel to Turks and Caicos that last less than 90 days. Passports must have at least six months validity for entry.
Turks and Caicos Entry Requirements

Do I Need A…
For My Trip to Turks and Caicos?

Passport
Tourist Visa
Business Visa
Vaccinations
Sources: Embassy of Turks and Caicos and GOV.UK
What is the Climate Like in the Turks and Caicos Islands?
Turks and Caicos enjoy a tropical climate with about 350 days of sunshine every year. They have a hot and cool season only a small variance between them. Eastern trade-winds help keep the islands more temperate with consistent breezes.
May to October is the hotter period with temperatures ranging from about 29 to 32 degrees. November to April is the cooler period and also the tourist season.
The islands do not get much rainfall. But, the islands are affected by hurricane season.
How Safe are the Turks and Caicos Islands?
The Turks and Caicos Islands are a safe travel destination.
Be aware of your surroundings when using ATMs in the dark. Never leave valuable items out in the open.
Medical services have improved over the years. But, patients with serious issues may need to be airlifted to another country.
Secondary roads are often unpaved. There are few road boards in general. Motorists should be wary against wandering animals and be familiar with roundabout procedure.
Snorkel the Reefs of the Turks and Caicos Islands
Turks and Caicos offer the chance to explore reefs, especially with Smith's Reef and Bright Reef.
Smith's Reef is large and shallow, filled with animals such as turtles, lobsters, stingrays, and countless varieties of beautiful fish. There are three different entrances to Smith's Reef from the East, West, and North. Some rocky areas are slippery so be sure to go through sand to get to the reef to avoid possible injury.
Though Bright Reef may be smaller, it still has a tremendous snorkeling adventure. Signs are posted to explain what you're seeing. You can enjoy variety with water depths ranging from one to five metres and several spots close to the shore. There are also quite a few mini-caves to check out, where you can potentially see hiding fish and sea turtles.
What Should I Pack for the Turks and Caicos Islands?
Think ahead on what to pack by perusing these suggestions:
Sun Protection – The Turks and Caicos Islands can be hot due to their tropical climate. Ensure you pack sun cream, sunnies, and some form of head covering.
Traveller's diarrhoea Kit – It's the one thing that could easily ruin your trip if you fall ill. Ensure you bring a kit with you to stay protected.
Snorkel Gear – With so many amazing reefs, having some snorkeling equipment is a must.
Embassy of the United Kingdom in the Turks and Caicos Islands
Consular and similar services in Turks and Caicos Islands are handled by the Governor's Office. Ring or email for any questions related to Turks and Caicos Islands entry or if there are issues whilst in-country.
Governor's Office Waterloo, Grand Turk
Telephone: 649 946 2308/9
Fax: 649 946 2903
Email: governorgt@fco.gov.uk
Visit our vaccinations page to learn more. Travel safely with Passport Health and schedule your appointment today by calling or book online now.
On This Page:
Do I Need Vaccines for the Turks and Caicos Islands?
Do I Need a Visa for Turks and Caicos Islands?
What is the Climate Like in the Turks and Caicos Islands?
How Safe are the Turks and Caicos Islands?
Snorkel the Reefs of the Turks and Caicos Islands
What Should I Pack for the Turks and Caicos Islands?
Embassy of the United Kingdom in Turks and Caicos Islands