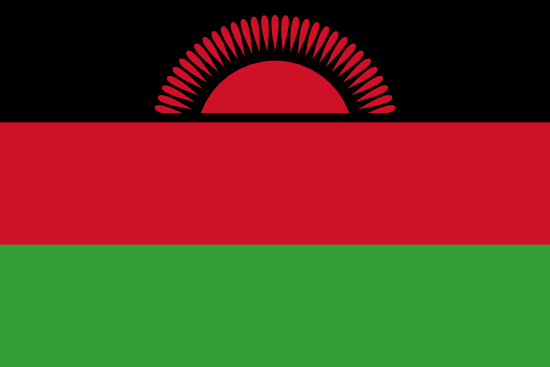 Travel Vaccines and Advice for Malawi
Malawi promises an array of animal adventures and looks into lifestyles that are exclusive to this part of the world. Travellers eager to immerse themselves in an adventure unlike any other often set their sights on Malawi.
Malawi is home to ample culture and wildlife, making it the perfect stop for any tourists hoping to find a truly peculiar experience on their travels.
Do I Need Vaccines for Malawi?
Yes, some vaccines are recommended or required for Malawi. The National Travel Health Network and Centre and WHO recommend the following vaccinations for Malawi: COVID-19, hepatitis A, hepatitis B, typhoid, cholera, yellow fever, rabies, polio and tetanus.
See the bullets below to learn more about some of these key immunisations:
See the tables below for more information:
Recommended Travel Vaccinations for Malawi

VACCINE
HOW DISEASE SPREADS
DETAILS

COVID-19
Airborne
Recommended for all travellers
Hepatitis A
Food & Water
Recommended for most travellers to the region, especially if unvaccinated.
Hepatitis B
Blood & Body Fluids
Accelerated schedule available
Tetanus
Wounds or Breaks in Skin
Recommended for travelers to most regions, especially if not previously vaccinated.
Typhoid
Food & Water
Jab lasts 3 years. Oral vaccine lasts 5 years, must be able to swallow pills. Oral doses must be kept in refrigerator.
Cholera
Food & Water
Areas of active cholera transmission include: Blantyre, Dedza, Dowa, Karonga, Kasungu, Likoma, Lilongwe, Mulanje, Nkhatabay, Nsanje, Rumphi and Salima
Yellow Fever
Mosquito
Required if travelling from a country where yellow fever is present.
Rabies
Saliva of Infected Animals
High risk country. Vaccine recommended for long-stay travellers and those who may come in contact with animals.
Polio
Food & Water
Considered a routine vaccination for most travel itineraries. Single adult booster recommended.
Malaria, dengue and chikungunya are all mosquito-borne infections found in Malawi. It is important to bring mosquito repellents and netting to prevent bites and potential spread. Antimalarials are recommended as well.
Rabies poses a risk to travellers to Malawi, especially if staying for a long period of time or visiting rural areas. Vaccination should be considered before travelling.
Visit our vaccinations page to learn more. Travel safely with Passport Health and schedule your appointment today by calling or book online now.
Do I Need a Visa or Passport for Malawi?
A visa is required for all travel to Malawi. Obtaining the visa prior to arrival is highly recommended. Passports must have at least six months validity. Proof of yellow fever vaccination may be required if you are travelling from a region where yellow fever is present.
Malawi Entry Requirements

Do I Need A…
For My Trip to Malawi?

Passport
Tourist Visa
Business Visa
Vaccinations
Sources: Embassy of Malawi and GOV.UK
What is the Climate Like in Malawi?
Malawi is a country with sub-tropical climate. This means that the weather is warm and moderate nearly all year round. The nation is also dry, and most of its precipitation occurs between November and April. Here is what to expect in a few tourist destinations:
Lilongwe – The capital city of Malawi enjoys warm summers and milder winters. The high altitude of the city's location actually keeps the temperatures a little lower, and more pleasant. Lilongwe sees most of its heavy rainfall from December to February and can be prone to downpours during this time.
Blantyre – Temperatures in this city are considered tropical, it is often warm and sometimes humid. The area's humidity is at its peak in October and November, the warm months right before the rainy season begins. The weather can also be misty and cool during the cold season in June and July.
Mulanje – Temperatures also stay fairly warm throughout the year. Mount Mulanje itself experiences different weather patterns, as it cools the higher you climb. Weather on the mountain can also be sporadic, as mist and rainfall can cover Mount Mulanje. The area sees more precipitation around November, December and January.
How Safe is Malawi?
Crime in Malawi is fairly common. Armed residential break-ins are frequent, and break-ins in lodges and hotels have been reported. Robberies and pick-pocketing are also common street crimes.
Carjackings are prevalent in Lilongwe and Blantyre. This most often occurs when entering through a security gate into a home. Always keep doors locked and windows closed, and stay alert when entering or leaving.
Stay off the streets at night, particularly in urban areas. Armed assaults and muggings are becoming more prevalent. Foreigners are especially targeted in Lilongwe. Regardless of how many people you are with, city streets are not safe at night. It is also wise to exercise caution during the day. Ensure to arrange all your transportation in Malawi through your hotel or restaurant.
Be cautious when visiting or staying in isolated, lone areas such as Mount Mulanje. Public security in these areas is often limited. Be weary when visiting remote areas, and do not travel at night or alone.
While in Malawi, it is also crucial to stay alert for public demonstrations and civil disturbances. Avoid crowds, rallies and demonstrations, and always be aware of your surroundings.
Manoeuvring Malawi's Mount Mulanje
Adventurers and lovers of extreme sports consider Malawi an ideal travel destination. The nations' terrain offers the perfect chance to test their skills.
One location that attracts hikers, bikers and rock climbers alike is Mount Mulanje. This mountain stands at over 3,000 meters tall. It is a picturesque destination for those wishing to see its rolling green valleys and clear, flowing rivers. But, the mountain's rugged terrain is what calls to risk-takers from all across the globe.
Even attempting to climb or hike Mount Mulanje if you are not prepared can lead to severe injury. If you plan to climb the mountain, never climb alone. Always have enough food and water, and bring essential equipment like maps, guidebooks and compasses. Stick together with your group and do not push into unknown territory.
There is limited public security at Mount Mulanje. Avoid travelling at night and never travel alone.
What Should I Pack for Malawi?
In addition to all travel documents and medications recommended by a Passport Health Travel Medicine Specialist, here are some items to consider packing:
Insect Repellent – Since malaria is at risk in Malawi, you should always pack insect spray. Packing a repellent with at least 20%-30% DEET will keep mosquitoes away.
Water Purifier – Cholera is spread primarily through contaminated water. Having a water purifiers or filter whilst in Malawi can prevent contact with dirty water. Having a water purifier helps ensure your safety and protects your health.
Neutral-colored clothing – Wearing neutral clothing, such as beiges and greys, prevents contact with mosquitoes. It can also prevent from drawing too much attention to yourself. Avoid bringing too many blue or black articles of clothing. These colours attract tsetse flies, which may carry African sleeping sickness.
Conservative clothing options – In some areas of Malawi, particularly in some villages, it can be offensive to wear revealing clothing. Islamic areas in southern Malawi require conservative dress. Wearing shorts, small skirts, crop tops and tank tops can be considered rude in many areas in the country.
Walking shoes – Many adventures in Malawi require you to be on your feet. Hiking and walking through reservations can be uncomfortable, if not dangerous, if you do not have the proper footwear.
Embassy of the United Kingdom in Malawi
If you are in Malawi and have an emergency (for example, been attacked, arrested or someone has died) contact the nearest consular services. Contact the embassy before arrival if you have additional questions on entry requirements, safety concerns or are in need of assistance.
British High Commission Lilongwe
Off Convention Drive, P.O. Box 30042
Lilongwe
Lilongwe 3
Malawi
Telephone: +265 1772027/179/123, 01774884 or +44 1908 516666
Emergency Phone: +265 1772027/179/123
Fax: +265 1772657
Email: bhclilongwe@fco.gov.uk or Lilongwe.Consular@fco.gov.uk
Ready to start your next journey? Ring us up at or book online now!
On This Page:
Do I Need Vaccines for Malawi?
Do I Need a Visa or Passport for Malawi?
What is the Climate Like in Malawi?
How Safe is Malawi?
Manoeuvring Malawi's Mount Mulanje
What Should I Pack To Malawi?
Embassy of the United Kingdom in Malawi