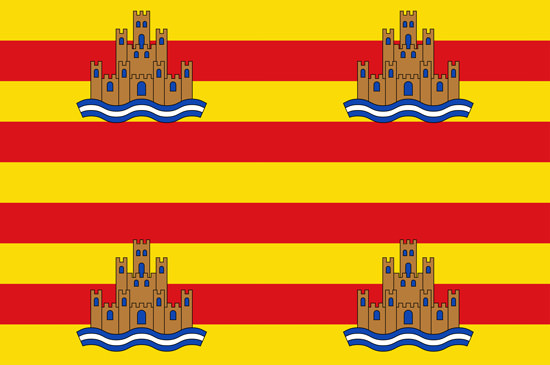 Travel Vaccines and Advice for Ibiza
Ibiza is one of the Balearic Islands that functions as an autonomous community of Spain. Ibiza is an official UNESCO World Heritage Site.
The population of Ibiza is just over 140,000 with the island spanning 550 square kilometres. The population is made up of about 55% of Ibiza natives, 33% of migrants from Spain, and the rest of the population is a mixture of nationalities.
The official languages of the Balearic Islands and Ibiza are Catalan and Spanish.
The largest cities for tourism in Ibiza include the capital city of Ibiza Town, Playa d'en Bossa, San Antonio, and Figueretas.
Do I Need Vaccines for Ibiza?
Yes, some vaccines are recommended or required for Ibiza. The National Travel Health Network and Centre and WHO recommend the following vaccinations for Ibiza: COVID-19, rabies and tetanus.
See the bullets below to learn more about some of these key immunisations:
COVID-19 –
Airborne –
Recommended for all travellers
Tetanus –
Wounds or Breaks in Skin –
Recommended for travelers to most regions, especially if not previously vaccinated.
Rabies –
Saliva of Infected Animals –
Vaccine recommended for long-stay travellers and those who may come in contact with animals.
See the tables below for more information:
Recommended Travel Vaccinations for Ibiza

VACCINE
HOW DISEASE SPREADS
DETAILS

COVID-19
Airborne
Recommended for all travellers
Tetanus
Wounds or Breaks in Skin
Recommended for travelers to most regions, especially if not previously vaccinated.
Rabies
Saliva of Infected Animals
Vaccine recommended for long-stay travellers and those who may come in contact with animals.
To find out more about these vaccines, see our vaccinations page. Ready to travel safely? Book your appointment either ring or start booking online now.
Do I Need a Visa or Passport for Ibiza?
No visa is required for stays under three months in Ibiza. Passports must be valid for the duration of your stay.
Ibiza Entry Requirements

Do I Need A…
For My Trip to Ibiza?

Passport
Tourist Visa
Business Visa
Vaccinations
Sources: Embassy of Ibiza and GOV.UK
What Is the Climate Like in Ibiza?
The climate of Ibiza is Mediterranean, with mild winters and hot summers.
Rainfall is rare during the summer months, with the most rain in winter months.
The best time to visit Ibiza for swimming and nightlife is during the summer months. But, if you're planning on hiking, you may want to wait until the winter and for cooler temperatures.
How Safe is Ibiza?
Ibiza is safe for travellers with pick-pocketing being the most common crime. If you're planning on going out to clubs whilst in Ibiza, practice safety precautions. Never go out alone and always keep an eye on your drinks.
Music in Ibiza
Other than its famous nightlife, another thing that Ibiza is known for is its music. The music that originated in Ibiza during the 1980's became known as the Balearic Beat.
Today, tourist still flock to Ibiza during the summer months for music festivals. These feature Balearic Beat music and DJ-centric dance music.
One of the most famous music festivals is the Ibiza Rocks Festival taking place on the grounds of the Ibiza Rocks Hotel. The festival lasts all summer long.
What Should I Take To Ibiza?
Here are some essential items to consider for your trip to Ibiza:
Raincoat, especially if you're travelling in the winter
Sunblock to protect yourself against the sun
Insect repellent
Swimsuit and any seaside accessories you may want
Hiking boots if you plan on hiking any trails
Embassy of the United Kingdom in Ibiza
If you are in Ibiza and have an emergency (for example, been attacked, arrested or someone has died) contact the nearest consular services. Contact the embassy before arrival if you have additional questions on entry requirements, safety concerns or are in need of assistance.
While there is no consulate or embassy in Ibiza, it is served by the British embassy in Madrid:
British Embassy Madrid
Torre Espacio
Paseo de la Castellana 259D
28046 Madrid
Spain
Telephone: +34 917 146 300
Emergency Phone: +34 91 714 6300
Fax: +34 917 146 301
Contact Form: Click Here
If you have any questions about travelling to Ibiza or are wondering which jabs you may need for your trip, schedule an appointment with your local Passport Health travel medicine clinic. Ring us up at or book online now and protect yourself today.
On This Page:
Do I Need Vaccines for Ibiza?
Do I Need a Visa or Passport for Ibiza?
What Is the Climate Like in Ibiza?
How Safe is Ibiza?
Music in Ibiza
What Should I Take To Ibiza?
Embassy of the United Kingdom in Ibiza