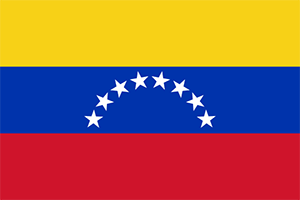 Travel Vaccines and Advice for Venezuela
If you wish to see a lush and unspoiled landscape, Venezuela is a must visit.
Venezuela's Catatumbo river is famous for the Catatumbo lightning, as there are sometimes over 100,000 lightning strikes each night. If that isn't riveting enough, Mount Roraima, found in the Canaima National Park, was part of the inspiration for Sir Arthur Conan Doyle's classic The Lost World.
Do I Need Vaccines for Venezuela?
Yes, some vaccines are recommended or required for Venezuela. The National Travel Health Network and Centre and WHO recommend the following vaccinations for Venezuela: COVID-19, hepatitis A, typhoid, yellow fever, rabies and tetanus.
See the bullets below to learn more about some of these key immunisations:
See the tables below for more information:
Recommended Travel Vaccinations for Venezuela

VACCINE
HOW DISEASE SPREADS
DETAILS

COVID-19
Airborne
Recommended for all travellers
Hepatitis A
Food & Water
Recommended for most travellers to the region, especially if unvaccinated.
Tetanus
Wounds or Breaks in Skin
Recommended for travelers to most regions, especially if not previously vaccinated.
Typhoid
Food & Water
Jab lasts 3 years. Oral vaccine lasts 5 years, must be able to swallow pills. Oral doses must be kept in refrigerator.
Yellow Fever
Mosquito
Required if travelling from Brazil. Recommended for all travellers over 9 months of age. Excludes Merida, Tachira, Trujillo, Falcon, Lara, Margarita Island, Caracas and Valencia.
Rabies
Saliva of Infected Animals
High risk country. Vaccine recommended for long-stay travellers and those who may come in contact with animals.
A yellow fever vaccine is generally recommended for all travellers to Venezuela. Dengue and Zika are also present in the country, be sure to use mosquito netting and repellents.
Malaria is found in some parts of Venezuela. Antimalarials are recommended for some itineraries.
Visit our vaccinations page to learn more. Travel safely with Passport Health and schedule your appointment today by calling or book online now.
Do I Need a Visa to Travel to Venezuela?
Travellers arriving in Venezuela by air can stay up to 90 days with a tourist card issued on arrival. Passports must be valid at least six months. Proof of yellow fever vaccination may be required if you are travelling from a region where yellow fever is present.
Venezuela Entry Requirements

Do I Need A…
For My Trip to Venezuela?

Passport
Tourist Visa
Business Visa
Vaccinations
Sources: Embassy of Venezuela and GOV.UK
What is the Climate Like in Venezuela?
Due to its geography Venezuela has a variable tropical climate.
Temperatures stay regionally consistent throughout the year. Most of the country has temperatures in the 20's. The higher in Venezuela you go the cooler it is. Temperatures in the Andes often fall to 5 degrees.
The rainy season is from May to November. During this time low-lying regions are at a strong flooding risk. Though hurricanes are rare, the downpours from the hurricane season can cause disasters. Rain can come at anytime, even in the dry season. This is especially true for the mountainous areas.
How Safe is Venezuela?
While Venezuela is an often popular country to visit. There are some key items to consider. Political unrest is common in the region. Until the situation has resolved, consider avoiding travel to the region.
Travellers should avoid buses and the metro as crimes rates are very high. Don't hire taxis on the street or use "libre" taxes as they pose a significant risk to travellers. Some motorists kidnap, rob, overcharge and more.
Many cars in the country, even rentals or taxis, do not have seat belts or child car seats. If you are motoring whilst in Venezuela note that many motorists also do not follow the law. Traffic jams are frequent sites for armed motor-bike gangs. Tunnels are also prime spots for attacks. Road damage is not well-marked.
See the Staggering Angel Falls
Venezuela's Angel Falls is the tallest waterfall in the world at about 980 metres – 19 times as high as Niagara Falls. It is in Bolivar in the Canaima National Park. The sandstone tepuis of the waterfall was formed over 130 million years ago.
Angel Falls is named for American pilot Jimmy Angel who was stuck with his wife and two companions at the top of Auyantepui in 1937. Instead of gold after trekking for days they found the falls.
Local Indians call it "Kerekupai-Meru" in Pemom, or, "falls of the water to the deepest site".
To see Angel Falls, visitors may travel by boat and/or by plane, and many often enjoy seeing double rainbows over it. Angel Falls is fuller from July to September due to rain.
What Should I Pack for Venezuela?
Think ahead on what to pack by perusing these suggestions:
Light Clothing – Venezuela has a hot climate. Be sure to pack for the time of year and the activities you wish to do. Consider items such as sun cream, light-weight clothing, and water-protective gear.
Insect Repellent – A variety of mosquito-borne diseases are present in Venezuela. Ensure you're protected with quality repellent.
Copies of Travel Documents – Be sure to keep a copy of these items with you at all times whilst in Venezuela. Leave your originals in a safe place like hotel safe.
Embassy of the United Kingdom in Venezuela
If you are in Venezuela and have an emergency (for example, been attacked, arrested or someone has died) contact the nearest consular services. Contact the embassy before arrival if you have additional questions on entry requirements, safety concerns or are in need of assistance.
British Embassy Venezuela
Torre La Castellana, Piso 11
Avenida Principal de la Castellana (Av. Eugenio Mendoza),
Urbanización La Castellana
Caracas
Venezuela
Telephone: +58 (0) 212 319-5800
Emergency Phone: +58 (212) 3195800
Fax: +58 (0) 212 267-1275
Contact Form: Click Here
Stay safe abroad with Passport Health. Ring or book online now and start travelling safely today!
On This Page:
Do I Need Vaccines for Venezuela?
Do I Need a Visa to Travel to Venezuela?
What is the Climate Like in Venezuela?
How Safe is the Venezuela?
See the Staggering Angel Falls
What Should I Pack for Venezuela?
Embassy of the United Kingdom in Venezuela