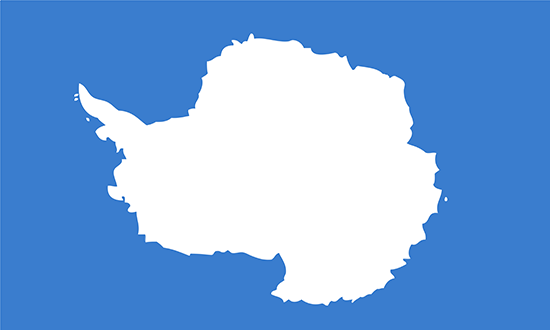 Travel Vaccines and Advice for Antarctica
Located at Southern-most edge of the world, Antarctica is filled with towering glaciers and arctic wildlife. Known as the coldest continent on Earth, Antarctica is not for the fainthearted. It's frigid climate and icy terrain are a challenge for even the most experienced of travellers.
Whether you're a nature lover or an adventurer looking for an escape, this arctic wonderland is perfect for all travellers!
Do I Need Vaccines for Antarctica?
Yes, some vaccines are recommended or required for Antarctica. The National Travel Health Network and Centre and WHO recommend the following vaccinations for Antarctica: tetanus.
See the bullets below to learn more about some of these key immunisations:
Tetanus –
Wounds or Breaks in Skin –
Recommended for travelers to most regions, especially if not previously vaccinated.
See the tables below for more information:
Recommended Travel Vaccinations for Antarctica

VACCINE
HOW DISEASE SPREADS
DETAILS

COVID-19
Airborne
Recommended for all travellers
Tetanus
Wounds or Breaks in Skin
Recommended for travelers to most regions, especially if not previously vaccinated.
Travelling to Antarctica does increase the risk of influenza, measles and mumps. Other vaccines should be considered based on what countries you are travelling to on your way to Antarctica.
Severe low temperatures and high winds are the primary health hazards of visiting Antarctica. Be sure to pack all the essential items necessary to maintain your health whilst travelling to this continent.
Visit our vaccinations page to learn more. Travel safely with Passport Health and schedule your appointment today by calling or book online now.
Do I Need a Passport or Visa for Antarctica?
While a visa is not required for Antarctica, it may be required for other countries you are travelling to on your way to the region. Be sure to verify before your trip.
What Is the Climate Like in Antarctica?
Antarctica's climate is anything but typical. Travel to this region requires extensive research and preparation due to the year-round cold and dry climate.
The average high temperature is around -45 degrees. Lows can dip into the -50's.
December brings the warmest temperatures of the year. Highs are in the -20's. July is on record as the coldest month of the year, with average highs near -60.
Catabian winds can cause violent snowstorms that can last for extensive periods of time. Antarctica also experiences polar-summer and polar winter which feature periods of continual daylight and darkness.
How Safe Is Antarctica?
The biggest safety concern for travellers to Antarctica, is the weather. Harsh climate conditions pose a threat to traveller's health if they are not prepared.
Due to the small population and lack of consistent residents, Antarctica does not have an established government. There is virtually no crime. The continent generally hosts adventurous tourists and researchers. The continent is governed by the Antarctic Treaty.
Polar Plunge at Deception Island
Travelling to Antarctica is an adventure in itself. The peculiar continent boasts some of the most beautiful and diverse views in the world. Travellers from every edge of the globe have visited the arctic tundra to experience the adventure of a lifetime.
The world-famous Polar Plunge is one of the most iconic experiences offered in Antarctica. Brave travellers can hop aboard a scenic boat ride to Deception Island, located south of Argentina. From there, visitors will have the chance to explore the island for up to an hour. Once the hour is up, visitors wishing to to take a dip in the cold, arctic waters, will face their moment of truth. The quick swim is at the end of each trip, so that adventurists can quickly join their vessels and warm up!
What Should I Take to Antarctica?
Knee High Waterproof Boots – Unless you're a researcher, you'll likely be visiting on a cruise ship. Insulated waterproof boots are necessary when getting from the cruise ship to uninhabited shores.
Sun Cream – Although it may not be your first thought when packing your bags, sun cream is essential for your trip to Antarctica. The ozone layer is thinnest above Antarctica, and there is an intense glare from the white snow.
Seasickness Medication – If you are prone to seasickness, medication may be a lifesaver. While there are many brands, there are also other remedies such as ginger and scopolamine patches. The Drake Passage between the tip of South America and the continent of Antarctica is the roughest stretch of ocean in the world. Ensure you're prepared with whatever will work best for you!
Embassy of the United Kingdom in Antarctica
There is no standing embassy on the continent. Consular services would need to be conducted at one of the nearby countries with consular facilities. There is no centralized number to reach emergency services. Research and carry contact information for local police and medical facilities.
Stay safe abroad with Passport Health. Ring or book online now and start travelling safely today!
On This Page:
What Vaccines Do I Need for Antarctica?
Do I Need a Passport or Visa for Antarctica?
What is the Climate Like in Antarctica?
How Safe is Antarctica?
Polar Plunge at Deception Island
What Should I Take to Antarctica?
Embassy of the United Kingdom in Antarctica