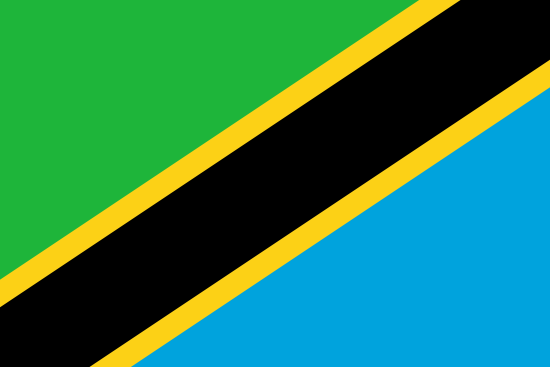 Travel Vaccines and Advice for Tanzania
Tanzania is a picturesque destination where travellers can explore the Serengeti, encountering incredible wildlife. For particularly ambitious hikers, Tanzania also provides the challenge of a lifetime: Mt. Kilimanjaro.
For visitors who aren't quite up to the challenge of Kilimanjaro, there are many other natural landscapes to explore.
Tanzania's landscape makes for impressive sunrises and sunsets. The food is also unforgettable, a mixture of Arabic, Indian and African influences.
Do I Need Vaccines for Tanzania?
Yes, some vaccines are recommended or required for Tanzania. The
National Travel Health Network and Centre
and
WHO
recommend the following
vaccinations
for Tanzania:
hepatitis A
,
hepatitis B
,
typhoid
,
cholera
,
yellow fever
,
rabies
,
meningitis
, and
tetanus
.
See the bullets below to learn more about some of these key immunisations:
See the tables below for more information:
Recommended Travel Vaccinations for Tanzania

VACCINE
HOW DISEASE SPREADS
DETAILS

Hepatitis A
Food & Water
Recommended for most travellers to the region, especially if unvaccinated.
Hepatitis B
Blood & Body Fluids
Accelerated schedule available
Tetanus
Wounds or Breaks in Skin
Recommended for travellers to most regions, especially if not previously vaccinated.
Typhoid
Food & Water
Jab lasts 3 years. Oral vaccine lasts 5 years, must be able to swallow pills. Oral doses must be kept in refrigerator.
Cholera
Food & Water
Recommended for travel to most regions.
Yellow Fever
Mosquito
Required if travelling from a country with risk of yellow fever transmission
Rabies
Saliva of Infected Animals
High risk country. Vaccine recommended for long-stay travellers and those who may come in contact with animals.
Meningitis
Airborne & Direct Contact
Located in the meningitis belt, vaccination is recommended during the dry season (Dec. – June)
Malaria, dengue and chikungunya are all present in Tanzania. Ensure to bring mosquito repellents, netting and antimalarials.
You may be required to present proof of yellow fever vaccination if you are travelling from a country where yellow fever is present.
Visit our vaccinations page to learn more. Travel safely with Passport Health and schedule your appointment today by calling or book online now.
Do I Need a Visa or Passport for Tanzania?
A visa is required for all travel to Tanzania. Passports must have at least six months validity. Proof of yellow fever vaccination may be required if you are travelling from a region where yellow fever is present.
Tanzania Entry Requirements

Do I Need A…
For My Trip to Tanzania?

Passport
Tourist Visa
Business Visa
Vaccinations
Sources: Embassy of Tanzania and GOV.UK
What is the Climate Like in Tanzania?
Tanzania's climate is very diverse, with tropical and coastal areas as well as cool mountainous regions. Tanzania has two main rainy seasons, the short rains and long rains.
Short rains: October through December

Long rains: March through June
Outside of the two rainy seasons, Tanzania's climate is often dry and hot. In February, Tanzania's average high temperatures are around 28 degrees Celsius and lows are around 17 – 18 degrees. Highs in July reach to around 26 degrees and lows reaching to around 14 degrees.
The best season for travel is from June to September, when animal sightings are common.
How Safe is Tanzania?
There is a high risk of terrorism in East Africa and Westerners may face an increased threat.
Break-ins, carjackings, robberies, hole-in-the-wall and bank fraud, muggings and assaults are not uncommon. Robbers in passing vehicles may attempt to grab bags off of pedestrians. Travellers should carry bags loosely so as not to be dragged if someone attempts to do so.
Peaceful demonstrations can turn violent in Tanzania, try to avoid them.
Visiting Zanzibar
Off the coast of Tanzania lies Zanzibar, or the Spice Island, a former slave Island. Travellers can wander around Stone Town, a UNESCO world heritage site with impressive architecture, beautiful seasides and a riveting historical legacy.
Beyond Zanzibar, there are many smaller islands around Tanzania that offer bright blue waters and white seasides.
There are many differences between Zanzibar and the mainland. The island is nearly entirely muslim and it uses it's own system of timekeeping.
Tanzania's Rules
Possession and sale of drugs in Tanzania are punished severely.
It may not always be clearly marked where photography is not permitted.
Tanzania is a majority Islamic state. During the holy month of Ramadan, when Muslims fast during daylight hours, avoid eating, drinking, smoking, or chewing gum in public.
Consensual same-sex relations are illegal in Tanzania and on Zanzibar. These relationships are punishable by prison time. LGBTI travellers may face targeting or harassment.
Travellers should exercise extreme caution whilst motoring, taking taxis and public transportation.
In Tanzania, it is recommended to dress conservatively.
It is illegal to export animals or animal parts and to gather, collect or remove flora or fauna from marine parks.
What Should I Pack for Tanzania?
Here are some essential items to consider for your trip to Tanzania:
Insect repellent and sun cream.
Travellers may experience diarrhoea from contaminated water or food they are not used to. Traveller's diarrhoea kits are highly recommended.
Seaside supplies if you're headed to the coast or Zanzibar!
Light clothing for hot temperatures.
Embassy of the United Kingdom in Tanzania
If you are in Tanzania and have an emergency (for example, been attacked, arrested or someone has died) contact the nearest consular services. Contact the embassy before arrival if you have additional questions on entry requirements, safety concerns or are in need of assistance.
British High Commission Dar es Salaam
Umoja House,
Hamburg Avenue, P.O. Box 9200
Dar es Salaam
Tanzania
Telephone: +255 (0) 22 229 0000
Fax: +255 (22) 211 0102
Contact Form: Click Here
Stay safe abroad with Passport Health. Ring or book online now and start travelling safely today!
On This Page:
Do I Need Vaccines for Tanzania?
Do I Need a Visa or Passport for Tanzania?
What is the Climate Like in Tanzania?
How Safe is Tanzania?
Visiting Zanzibar
Tanzania's Rules
What Should I Pack To Tanzania?
Embassy of the United Kingdom in Tanzania