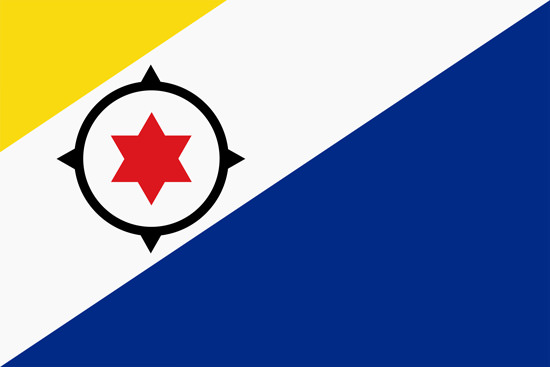 Travel Vaccines and Advice for Bonaire
Bonaire is the island in the Caribbean Sea that is part of the ABC islands which also includes Aruba and Curacao.
Bonaire has been inhabited and controlled by many different countries in the past from Spain, Denmark or England. It is currently a special municipality under the Netherlands.
Dutch is the official language of Bonaire as it still remains part of the Netherlands. But, it is not the most widely spoken language on the island. The majority of the island speaks Papiamentu, a Creole language.
The capital of Bonaire is Kralendijk, which is the only main city on the island. It encompasses nearly the entirety of the island's population.
Do I Need Vaccines for Bonaire?
Yes, some vaccines are recommended or required for Bonaire. The National Travel Health Network and Centre and WHO recommend the following vaccinations for Bonaire: COVID-19, hepatitis B, yellow fever, rabies and tetanus.
See the bullets below to learn more about some of these key immunisations:
See the tables below for more information:
Recommended Travel Vaccinations for Bonaire

VACCINE
HOW DISEASE SPREADS
DETAILS

COVID-19
Airborne
Recommended for all travellers
Hepatitis B
Blood & Body Fluids
Accelerated schedule available
Tetanus
Wounds or Breaks in Skin
Recommended for travelers to most regions, especially if not previously vaccinated.
Yellow Fever
Mosquito
Required if travelling from a country with risk of yellow fever transmission.
Rabies
Saliva of Infected Animals
Vaccine recommended for long-stay travellers and those who may come in contact with animals.
Visit our vaccinations page to learn more. Travel safely with Passport Health and schedule your appointment today by calling or book online now.
Do I Need a Passport or Visa for Bonaire?
A visa is not required for stays up to three months. Passports must have at least six months validity. Proof of yellow fever vaccination may be required if you are travelling from a region where yellow fever is present.
Bonaire Entry Requirements

Do I Need A…
For My Trip to Bonaire?

Passport
Tourist Visa
Business Visa
Vaccinations
Sources: Embassy of the Netherlands and GOV.UK
What Is the Climate Like in Bonaire?
Bonaire has a tropical climate with hot temperatures all year round. Temperatures don't change much staying between 20 and 30.
The hotter months run from May-October with the weather being sunny and dry. During the hotter months, the trade winds may help lessen the effect of the heat. It rains in small amounts, the rainy season considered between October and December.
How Safe Is Bonaire?
Drug trafficking does occur on the island of Bonaire, but crime is low in relation to tourists.
Although crime is low, theft (such as valuables and car theft) can happen. Always keep your belongings with you. Do not keep valuables in your hotel rooms during the day. If you plan on renting a car on Bonaire, ensure you have fully-covered car assurance as some rental places don't insure their vehicles.
Remember that local authorities are responsible for investigating and prosecuting crime.
Scuba Diving in Bonaire
Bonaire is a popular destination for people looking to scuba dive; from experienced divers to beginners. Even their registration plate says "Diver's Paradise".
If you are a beginner scuba diver, you are able to buy or rent all the equipment you may need on the island. Bonaire is a good place to start scuba diving. They are best known for their shore dives, which are more shallow and easily accessible. Bonaire is also known for their reefs as well as their shipwrecks.
If you are diving, do not wear gloves and do NOT touch the reefs. If you are caught doing either of these things, you will be removed from the water by dive operators.
The most popular dive site in Bonaire is Hilma Hooker, a sunken freighter that sank in 1984. This shipwreck is both accessible from boat and from the shore.
What Should I Take To Bonaire?
Here are some essential items to consider for your trip to Bonaire:
Hats and sun cream to protect against the consistent sun.
Shoes for hiking, if you plan to hike.
Health assurance documents in case of medical care needs.
If you are planning to scuba dive and are particular about your gear, bring your own gear with you.
Embassy of the United Kingdom in Bonaire
If you are in Bonaire and have an emergency (for example, been attacked, arrested or someone has died) contact the nearest consular services. Contact the embassy before arrival if you have additional questions on entry requirements, safety concerns or are in need of assistance.
While there is no consulate or embassy in Bonaire, it is served by the British consulate in Amsterdam:
British Consulate General Amsterdam
Koningslaan 44
1075 AE Amsterdam
Netherlands
Telephone: +31 (0)70 4270 427
Emergency Phone: +31 (0)70 4270 427
Contact Form: Click Here
If you have any questions about travelling to Bonaire or are wondering which jabs you may need for your trip, schedule an appointment with your local Passport Health travel medicine clinic. Ring us up at or book online now and protect yourself today.
On This Page:
Do I Need Vaccines for Bonaire?
Do I Need a Passport or Visa for Bonaire?
What Is the Climate Like in Bonaire?
How Safe Is Bonaire?
Scuba Diving in Bonaire
What Should I Take To Bonaire?
Embassy of the United Kingdom in Bonaire