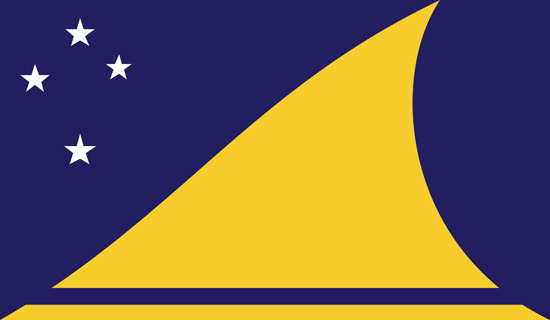 Travel Vaccines and Advice for Tokelau
Tokelau is a dependent territory of New Zealand. It consists of three small coral atolls (islands): Atafu, Nukunou, and Fakaofo. Tokelauans are considered to be New Zealand citizens.
Tokelau's population is quite small (just under 1,500 people). English and Tokelauan are the official languages with 95 percent of the population speaking Tokelauan.
New Zealand law only applies where it is being extended in a specific enactment. Villages are in charge of regulating their own laws.
There is no official capital city in Tokelau, but the largest city is Atafu. The islands are only accessible by boat from Samoa. You also need to plan on staying there for an extended period of time for the boat only comes every two weeks.
Do I Need Vaccines for Tokelau?
Yes, some vaccines are recommended or required for Tokelau. The National Travel Health Network and Centre and WHO recommend the following vaccinations for Tokelau: COVID-19, hepatitis A, hepatitis B, typhoid, rabies and tetanus.
See the bullets below to learn more about some of these key immunisations:
See the tables below for more information:
Recommended Travel Vaccinations for Tokelau

VACCINE
HOW DISEASE SPREADS
DETAILS

COVID-19
Airborne
Recommended for all travellers
Hepatitis A
Food & Water
Recommended for most travellers to the region, especially if unvaccinated.
Hepatitis B
Blood & Body Fluids
Accelerated schedule available
Tetanus
Wounds or Breaks in Skin
Recommended for travelers to most regions, especially if not previously vaccinated.
Typhoid
Food & Water
Jab lasts 3 years. Oral vaccine lasts 5 years, must be able to swallow pills. Oral doses must be kept in refrigerator.
Rabies
Saliva of Infected Animals
Vaccine recommended for long-stay travellers and those who may come in contact with animals.
Visit our vaccinations page to learn more. Travel safely with Passport Health and schedule your appointment today by calling or book online now.
Do I Need a Passport or Visa for Tokelau?
No visa is required for stays under 6 months in Tokelau. Travellers must have proof of onward or return travel. Passports must have at least one month of remaining validity upon entry, though six months is recommended.
Tokelau Entry Requirements

Do I Need A…
For My Trip to Tokelau?

Passport
Tourist Visa
Business Visa
Vaccinations
Sources: Embassy of Tokelau and GOV.UK
What Is the Climate Like in Tokelau?
The climate in Tokelau is hot, humid, and rainy all year-round. The temperature is consistent throughout the year with average highs and lows year-round. The average low is 24 degrees, with the average high being 30 degrees.
Although it is rainy all-year round, there is generally a higher rainfall between November and March. Tokelau is in the path of tropical cyclones with the high season between November to May.
How Safe Is Tokelau?
The crime rate in Tokelau and New Zealand is fairly low, especially in more remote areas. But, in more populated cities, petty crimes such as car theft and pick-pocketing may occur.
Remember that local authorities are responsible for investigating and prosecuting crime.
Coral Reefs in Tokelau
Due to the fact that it is so hard to get to Tokelau, there are few, if any tourists or tourist attractions. This makes Tokelau a great place to relax and explore on your own.
The most popular activities in Tokelau include snorkeling and swimming in the coral reefs and lagoons.
The small population also provides the opportunity to make special connections with locals.
What Should I Take To Tokelau?
Here are some essential items to consider for your trip to Tokelau:
Hats and sun cream to protect against the consistent sun.

Swimsuit and other swimming gear if you plan to snorkel.
Light rain jacket (sometimes the weather can be unpredictable)
Water purification tablets to prevent traveller's diarrhoea.
Embassy of the United Kingdom in Tokelau
If you are in Tokelau and have an emergency (for example, been attacked, arrested or someone has died) contact the nearest consular services. Contact the embassy before arrival if you have additional questions on entry requirements, safety concerns or are in need of assistance.
While there is no consulate or embassy in Tokelau, it is served by the British embassy in New Zealand:
British High Commission New Zealand
44 Hill Street
Thorndon
Wellington 6011
New Zealand
Telephone: +64 (0) 4 924 2888
Fax: +64 (0) 4 473 4982
Contact Form: Click Here
If you have any questions about travelling to Tokelau or are wondering which jabs you may need for your trip, schedule an appointment with your local Passport Health travel medicine clinic. Ring us up at or book online now and protect yourself today.
On This Page:
Do I Need Vaccines for Tokelau?
Do I Need a Visa or Passport for Tokelau?
What Is the Climate Like in Tokelau?
How Safe is Tokelau?
Coral Reefs in Tokelau
What Should I Take To Tokelau?
Embassy of the United Kingdom in Tokelau