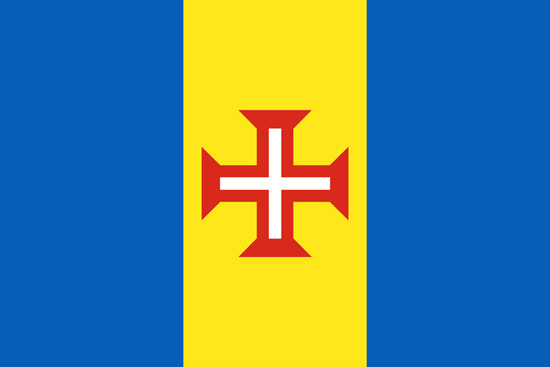 Travel Vaccines and Advice for Madeira
Madeira is a group of islands in the Atlantic Ocean and is an autonomous region of Portugal. The islands include Madeira, Porto Santo, and Desertas.
The population of Madeira is 289,000 with the islands spanning 725 square kilometres. This population pales in comparison to the amount of tourists that visit each year, about 1.4 million.
The largest cities in Madeira include the capital city of Funchal, Calheta, and Ponta do Sol.
Do I Need Vaccines for Madeira?
Yes, some vaccines are recommended or required for Madeira. The National Travel Health Network and Centre and WHO recommend the following vaccinations for Madeira: COVID-19, hepatitis B, rabies and tetanus.
See the bullets below to learn more about some of these key immunisations:
COVID-19 –
Airborne –
Recommended for all travellers
Hepatitis B –
Blood & Body Fluids –
Accelerated schedule available
Tetanus –
Wounds or Breaks in Skin –
Recommended for travelers to most regions, especially if not previously vaccinated.
Rabies –
Saliva of Infected Animals –
High risk country. Vaccine recommended for long-stay travellers and those who may come in contact with animals.
See the tables below for more information:
Recommended Travel Vaccinations for Madeira

VACCINE
HOW DISEASE SPREADS
DETAILS

COVID-19
Airborne
Recommended for all travellers
Hepatitis B
Blood & Body Fluids
Accelerated schedule available
Tetanus
Wounds or Breaks in Skin
Recommended for travelers to most regions, especially if not previously vaccinated.
Rabies
Saliva of Infected Animals
High risk country. Vaccine recommended for long-stay travellers and those who may come in contact with animals.
There are several hospitals on Madeira that are language accommodating, as most staff members speak English. Remember to check out traveller health assurance options.
To find out more about these vaccines, see our vaccinations page. Ready to travel safely? Book your appointment either ring or start booking online now.
Do I Need a Visa or Passport for Madeira?
No visa is required for stays under three months in the Madeira Islands. Passports must be valid for the duration of your stay.
Madeira Entry Requirements

Do I Need A…
For My Trip to Madeira?

Passport
Tourist Visa
Business Visa
Vaccinations
Sources: Embassy of Madeira and GOV.UK
What Is the Climate Like in Madeira?
The climate of Madeira is very mild and is considered the island of eternal spring. The average temperature remains consistent year-round. Temperatures range from 12 to 30. If you are travelling to the mountains or experience a change in altitude, these temperatures will vary.
Rainfall is frequent between October-May, but in the summer months, rain is rare.
How Safe is Madeira?
Petty crime is possible in Madeira due to it being a popular tourist destination. As you are a tourist, beware of your surroundings. Keep your valuables close to you or in a safe place. Do not stand near doors when using the trains or buses.
Local authorities are responsible for investigating and prosecuting crime if a crime should be committed against you.
Nature in Madeira
The breathtaking landscape brings tourists to Madeira every year. With that landscape comes unforgettable views and wildlife.
Ponta de São Lourenço is a Nature Reserve on Madeira Island that features all these things.
This nature reserve features cliff top views overlooking the Atlantic Ocean, along with volcanic rock formations and a black sand seaside. In the reserve, travellers can also see rare flowers.
As part of the reserve, tourists are also able to snorkel, scuba dive, and kayak to see more marine wildlife.
What Should I Take To Madeira?
Here are some essential items to consider for your trip to Madeira:
Light layers are essential, but it can be cooler at night or in the mountains.
Insect repellent
Sun cream or other forms of sun protection
Walking or hiking shoes
Embassy of the United Kingdom in Madeira
If you are in Madeira and have an emergency (for example, been attacked, arrested or someone has died) contact the nearest consular services. Contact the embassy before arrival if you have additional questions on entry requirements, safety concerns or are in need of assistance.
While there is no consulate or embassy in Madeira, it is served by the British embassy in Portugal:
British Embassy
Rua de São Bernardo 33
1249-082 Lisbon
Portugal
Telephone: +351 21 392 40 00
Emergency Phone: +351 21 392 4000
Fax: +351 21 392 41 84
Contact Form: Click Here
If you have any questions about travelling to Madeira or are wondering which jabs you may need for your trip, schedule an appointment with your local Passport Health travel medicine clinic. Ring us up at or book online now and protect yourself today.
On This Page:
Do I Need Vaccines for Madeira?
Do I Need a Visa or Passport for Madeira?
What Is the Climate Like in Madeira?
How Safe is Madeira?
Nature in Madeira
What Should I Take To Madeira?
Embassy of the United Kingdom in Madeira