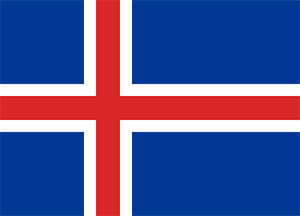 Travel Vaccines and Advice for Iceland
A popular destination, Iceland is known for its natural, rugged beauty.
Iceland is the ideal place for hiking, horseback riding and dozens of other activities. With attractions like volcanic waterfalls and the Aurora Borealis, Iceland is a great destination.
Do I Need Vaccines for Iceland?
Yes, some vaccines are recommended or required for Iceland. The National Travel Health Network and Centre and WHO recommend the following vaccinations for Iceland: COVID-19, rabies and tetanus.
See the bullets below to learn more about some of these key immunisations:
COVID-19 –
Airborne –
Recommended for all travellers
Tetanus –
Wounds or Breaks in Skin –
Recommended for travelers to most regions, especially if not previously vaccinated.
Rabies –
Saliva of Infected Animals –
Vaccine recommended for long-stay travellers and those who may come in contact with animals.
See the tables below for more information:
Recommended Travel Vaccinations for Iceland

VACCINE
HOW DISEASE SPREADS
DETAILS

COVID-19
Airborne
Recommended for all travellers
Tetanus
Wounds or Breaks in Skin
Recommended for travelers to most regions, especially if not previously vaccinated.
Rabies
Saliva of Infected Animals
Vaccine recommended for long-stay travellers and those who may come in contact with animals.
See our vaccinations page to learn more about these infections and vaccines. Ready to protect yourself? Book your travel health appointment today by calling or schedule online now.
Do I Need a Visa for Iceland?
No visa is required for stays under three months in Iceland. Passports must be valid for the duration of your stay.
Iceland Entry Requirements

Do I Need A…
For My Trip to Iceland?

Passport
Tourist Visa
Business Visa
Vaccinations
Sources: Embassy of Iceland and GOV.UK
What is the Climate Like in Iceland?
Despite Iceland's name and northern location, it has a fairly mild climate. The Gulf Stream current brings warmer waters and higher temperatures. This keeps the weather fairly mild.
Iceland's average temperatures in January, the coldest month, is around 0 degrees. July temperatures are around 10 degrees. Because of the Gulf Stream, Iceland often experiences abrupt and frequent weather shifts.
Iceland's different coasts experience a slight variety in weather. The northern and eastern coasts, are generally colder in the winter but warmer in the summer. They also experience less snow and rain. Iceland is known for its strong winds.
How Safe is Iceland?
Iceland is a safe country for travellers. It has a very low crime rate, with only rare incidents of violent crime. The most common crime is theft or pick-pocketing. Be aware of your possessions at all times. Don't leave your belongings unattended in public places.
Warming Up in the Blue Lagoon
One of the most iconic and popular tourist destinations in Iceland is the Blue Lagoon. This is a warm mineral-rich geothermal pool that many people claim can help heal. The lagoon is actually a man-made phenomenon. But, it uses natural heat from volcanic vents to heat the water. While most of the water is warm, there is a special section that is an even higher temperature for those who want some extra heat.
The lagoon is run by a nearby hotel and spa. You can choose to buy an entrance ticket with basic entry to the lagoon. Or, you can spring for a few other experiences with extra spa bonuses, like mud masks and other spa pampering.
The Blue Lagoon can be reached by car from Reykjavik, the capital city, as well as from the airport. Public vans are available, or you can rent a car or arrange your own private transportation. You can also choose to stay at the hotel on the Blue Lagoon to cut travel time.
What Should I Pack for Iceland?
To enjoy your stay in Iceland to the fullest, be sure to bring along a few essentials:
Jacket – Even if you're travelling to Iceland at the height of summer, it can get cold. Bring a jacket that is warm, and preferably windproof and waterproof. You'll likely want other warm layers as well.
Sleeping Mask – This item is not so necessary in the winter, but in the summer, the sun doesn't set fully. A sleeping mask is essential for a good night's rest.
Swimsuit – Based on its climate, Iceland doesn't seem like the right place to go for a dip. But, it's famous for its hot springs and geothermal pools.
Sun Cream – Since the sun stays up so long, it's important to ensure you have the right protection from the sun.
Embassy of the United Kingdom in Iceland
If you are in Iceland and have an emergency (for example, been attacked, arrested or someone has died) contact the nearest consular services. Contact the embassy before arrival if you have additional questions on entry requirements, safety concerns or are in need of assistance.
British Embassy Reykjavik
Laufásvegur 31
101 Reykjavík
Iceland
Telephone: +354 550 5100
Emergency Phone: +354 550 5100
Fax: +354 550 5105
Contact Form: Click Here
Ready to start your next journey? Ring us up at or book online now!
On This Page:
Do I Need Vaccines for Iceland?
Do I Need a Visa for Iceland?
What is the Climate Like in Iceland?
How Safe is Iceland?
Warming Up in the Blue Lagoon
What Should I Pack for Iceland?
Embassy of the United Kingdom in Iceland