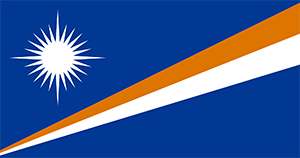 Travel Vaccines and Advice for the Marshall Islands
The Marshall Islands is a grouping of islands located in the Pacific Ocean. Its closest neighbours being Micronesia and the equator. The grouping of islands, which is made of more than 1,150 individual islands and has around 53,000 citizens.
Because the islands are small, they have few natural resources. As a result, the citizens of the Marshall Islands rely on tourism to stimulate their economy. Luckily, the Marshall Islands have a lot to offer. Travellers are drawn to the Marshall Islands for its plentiful seasides and rich, eclectic history.
Do I Need Vaccines for Marshall Islands?
Yes, some vaccines are recommended or required for Marshall Islands. The National Travel Health Network and Centre and WHO recommend the following vaccinations for Marshall Islands: COVID-19, hepatitis A, hepatitis B, typhoid, rabies and tetanus.
See the bullets below to learn more about some of these key immunisations:
See the tables below for more information:
Recommended Travel Vaccinations for Marshall Islands

VACCINE
HOW DISEASE SPREADS
DETAILS

COVID-19
Airborne
Recommended for all travellers
Hepatitis A
Food & Water
Recommended for most travellers to the region, especially if unvaccinated.
Hepatitis B
Blood & Body Fluids
Accelerated schedule available
Tetanus
Wounds or Breaks in Skin
Recommended for travelers to most regions, especially if not previously vaccinated.
Typhoid
Food & Water
Jab lasts 3 years. Oral vaccine lasts 5 years, must be able to swallow pills. Oral doses must be kept in refrigerator.
Rabies
Saliva of Infected Animals
Moderate risk country. Vaccine recommended for long-stay travellers and those who may come in contact with animals.
Dengue is present on the Marshall Islands. Ensure you're protected with repellent and netting.
Visit our vaccinations page to learn more. Travel safely with Passport Health and schedule your appointment today by calling or book online now.
Do I Need a Visa or Passport for the Marshall Islands?
A visa is required to enter the Marshall Islands. Visas are available on arrival and generally last for 30 days. Passports should be valid for at least six months from the date of entry. Proof of cholera vaccination may be required by local authorities.
Marshall Islands Entry Requirements

Do I Need A…
For My Trip to the Marshall Islands?

Passport
Tourist Visa
Business Visa
Vaccinations
Sources: Embassy of the Marshall Islands and GOV.UK
What is the Climate Like in the Marshall Islands?
The Marshall Islands has a tropical climate. The country only sees two seasons a year. A dry season from December to April and a rainy season from April to December.
The islands are known to experience typhoons between the months of July and November. Travellers should be wary of travelling during these months as flooding is common.
The average temperature stays around 25 degrees all year long.
How Safe are the Marshall Islands?
The Marshall Islands is considered safe because the crime rate is low. The most common crimes are break-ins and thefts from homes, hotels and vehicles. These crimes are preventable if you always ensure your doors are locked.
If you plan to partake in the nightlife, be aware that violence can and does break out in nightclubs and bars. Intoxicated people can become combative and pick fights. Be sure to keep your wits about you and avoid any type of confrontation that comes your way.
RRE Mariculture Pearl Farm
The Marshall Islands has more seasides than any one person can count. But, not very often do you find a seaside with a pearl farm. While visiting the Marshall Islands, make the RRE Mariculture pearl farm in Majuro one of your stops.
Visitors to the farm will see that it is home to a clam farm. This is where large clams are bred. These are sold off to the aquarium market.
Majuro has much to offer including seaside cottages near the RRE Mariculture pearl farm that are able to be rented. Tourists can also dive with sharks near this area as well.
What Should I Take to the Marshall Islands?
Here are some essential items to consider taking on your trip to the Marshall Islands:
Conservative Clothing – Locals dress modestly with tops that cover their shoulders and trousers, dresses, or shorts.
Umbrella and/or Raincoat
Scuba Gear
Embassy of the United Kingdom in the Marshall Islands
If you are in the Marshall Islands and have an emergency (for example, been attacked, arrested or someone has died) contact the nearest consular services. Contact the embassy before arrival if you have additional questions on entry requirements, safety concerns or are in need of assistance.
While there is no consulate or embassy in the Marshall Islands, it is served by the British embassy in Fiji:
British High Commission Suva
47 Gladstone Road
Suva
Fiji
Telephone: +679 3229 100
Emergency Phone: +679 3304746
Contact Form: Click Here
Ready to start your next journey? Ring us up at or book online now!
On This Page:
Do I Need Vaccines for the Marshall Islands?
Do I Need a Visa or Passport for the Marshall Islands?
What is the Climate Like in the Marshall Islands?
How Safe are the Marshall Islands?
RRE Mariculture Pearl Farm
What Should I Take to the Marshall Islands?
Embassy of the United Kingdom in the Marshall Islands