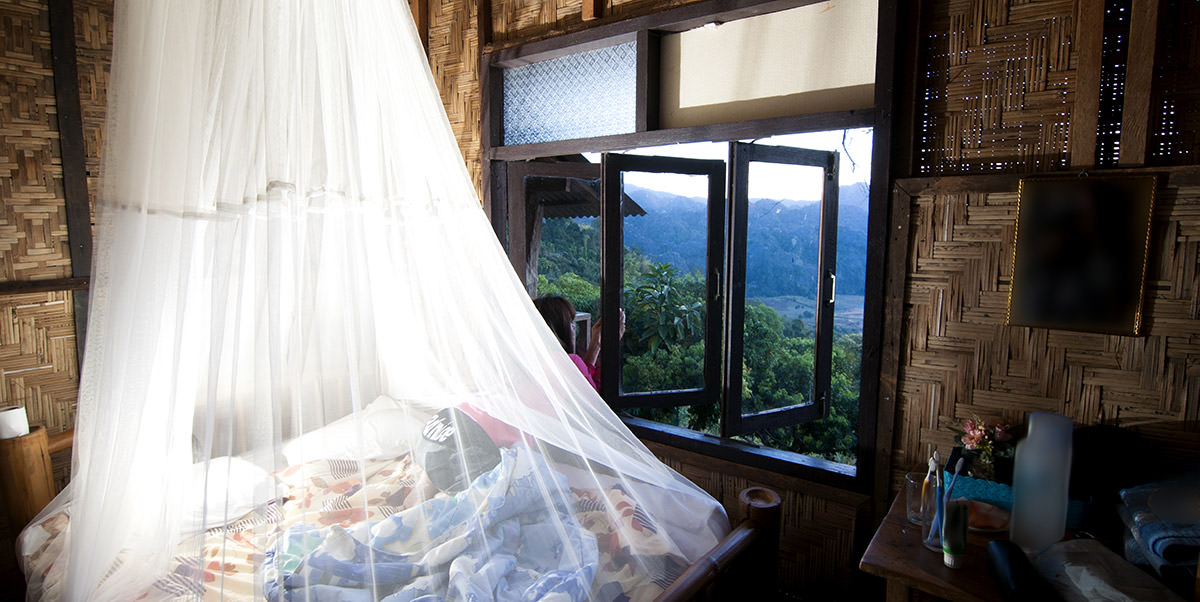 Chikungunya: Prevention and Symptoms
For years, chikungunya virus was only found on a few continents. The mosquito-borne disease only posed a risk in Africa, Asia and parts of Europe. In recent years, the virus spread west and reached the Americas. As chikungunya makes its way throughout the globe, travellers may run into the virus no matter where they visit.
What is Chikungunya?
Chikungunya is a viral disease that spreads through mosquito bites. The virus has origins that stretch back to the 1950's in Tanzania. This is where chikungunya earned its name. It loosely translates to "walking bent over" in Makonde. The virus causes joint and muscle aches that often causes a person to bend over with back pain. While most chikungunya symptoms are short-lived, joint pain can become a long-stay issue.
Once infected with chikungunya, it can take three to seven days before symptoms come on. Along with the joint and muscle pain, a fever will present as the first signs of infection. Even in severe cases, chikungunya rarely causes death. Other than joint pain, symptoms usually only last for a few days.
How Does Chikungunya Spread?
Chikungunya is one of many viruses that spreads via the Aedes aegypti mosquito. A female mosquito bites an infected human and contracts the virus. The mosquito then spreads it to other humans via biting.
These mosquitoes usually bite during the day. But, can also be found at night in well-lit areas. The Aedes albopictus mosquitoes are also known to carry chikungunya.
The virus rarely transmits from a pregnant mother to their newborn child. There are no instances of the virus spreading through breastfeeding. Although the virus can be spread via blood transfusion, there are no cases of this happening.
What Are the Symptoms of Chikungunya Virus?
Although chikungunya is rarely fatal, the virus can be debilitating. Most people infected with the virus will show symptoms. The symptoms are similar to dengue, with chikungunya often mistaken for the virus. The symptoms often take at least a few days to come on, although they can start within 24 hours.
Chikungunya's symptoms include: fever, joint pain, muscle pain, fatigue, headache, rash and nausea.
Some cases brought on nosebleeds and bleeding gums.
While joint and muscle pain may continue, there are few other long-stay effects. These symptoms can sometimes last for months or years after infection.
The virus does pose an increased risks to the elderly. The symptoms can cause complications with chronic illnesses like diabetes or heart disease.
Is There a Vaccine for Chikungunya?
There is currently no vaccine for chikungunya fever.
Vaccines are in development in India and the United States.
Developed at the University of Texas in Galveston, the vaccine in the U.S. shows signs of prevention within four days of vaccination. The effects lasted for more than 290 days in animal testing. The vaccine has yet to be tested on humans.
How to Prevent Chikungunya Virus?
With no vaccine available, the best way to stay chikungunya-free is to avoid mosquitoes. These methods can help you stay free of mosquito bites:
Keep skin covered with long sleeve shirts or trousers.
Use insect repellent with active DEET, picaridin, oil of lemon eucalyptus or IR535. These ingredients create longer protection in the repellent.
Use mosquito netting if in an area that's open to the outdoors.
Stay or sleep indoors whenever possible.
Wear clothes are gear that's treated with permethrin or other repellents.
If you're travelling to an area endemic with chikungunya, consider speaking with a Passport Health specialist. A specialist can help you stay free from mosquitoes and avoid other dangerous diseases. Ring or book an appointment online now.
Where Is Chikungunya Found?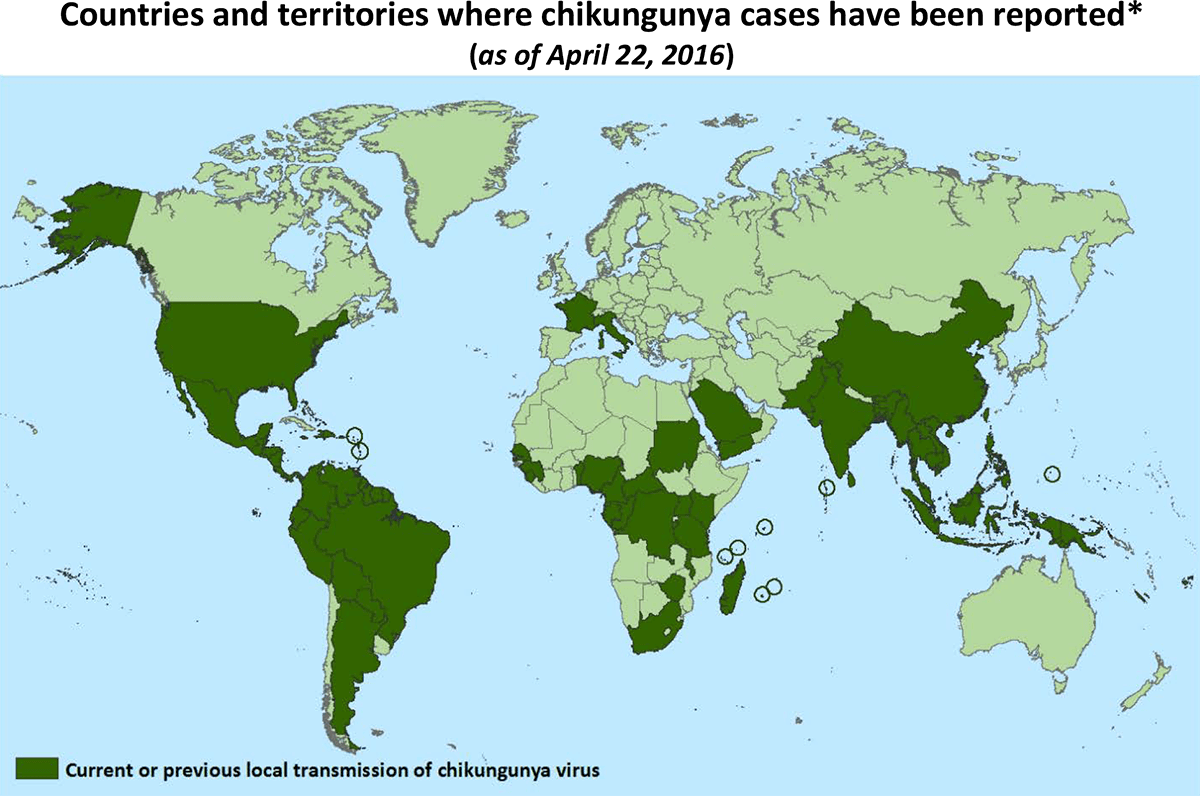 Source: CDC
Chikungunya was contained to parts of Africa and Asia for decades. In recent years, the virus has spread along the Indian Ocean, the Americas and regions in Europe. While the virus can spread to any area that has Aedes aegypti or albopictus mosquitoes, some of these countries don't have the virus at the moment.
Chikungunya is now endemic in over 100 countries throughout the world. Some regions are more likely to have the virus than others. These include:
Other countries do have risk of chikungunya. Be sure to check our destination advice section for information for your trip.
Looking for more information on chikungunya? Ring us up at or schedule an appointment today!
On This Page:
What is Chikungunya?
How Does Chikungunya Spread?
What Are the Symptoms of Chikungunya Virus?
Is There a Vaccine for Chikungunya?
How to Prevent Chikungunya Virus?
Where Is Chikungunya Found?