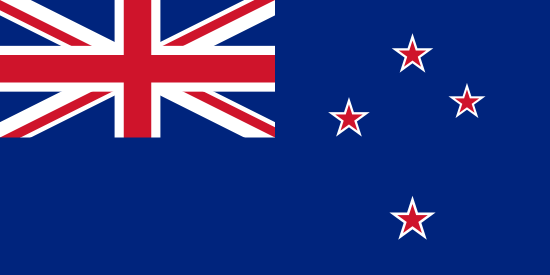 Travel Vaccines and Advice for New Zealand
New Zealand was one of the last major landmasses settled. It has a rich diversity in not only landscape but plants and animals as well. You can find seasides, mountains, dense forests, and lots of outdoor activities.
Consisting of 2 main islands, with volcanoes and glaciers as main features. The North Island has the capital, Wellington, and most of the population of New Zealand live on the island. The South Island contains a majority of the country's famous landscapes with many National Parks and protected land.
New Zealand has a rich culture, blending Maori and British traditions. There's a wide range of attractions and activities all throughout the country. Stop by the well-known Auckland Museum for Maori culture and history, try making it to the top of the Sky Tower, or do a tasting at one of over 70 wineries in New Zealand. The country has a little something for everyone.
Do I Need Vaccines for New Zealand?
Yes, some vaccines are recommended or required for New Zealand. The National Travel Health Network and Centre and WHO recommend the following vaccinations for New Zealand: COVID-19, hepatitis B and tetanus.
See the bullets below to learn more about some of these key immunisations:
COVID-19 –
Airborne –
Recommended for all travellers
Hepatitis B –
Blood & Body Fluids –
Accelerated schedule available
Tetanus –
Wounds or Breaks in Skin –
Recommended for travelers to most regions, especially if not previously vaccinated.
See the tables below for more information:
Recommended Travel Vaccinations for New Zealand

VACCINE
HOW DISEASE SPREADS
DETAILS

COVID-19
Airborne
Recommended for all travellers
Hepatitis B
Blood & Body Fluids
Accelerated schedule available
Tetanus
Wounds or Breaks in Skin
Recommended for travelers to most regions, especially if not previously vaccinated.
The food and water standards are similar for the UK and New Zealand. Most travellers don't need to take special precautions whilst travelling in New Zealand in regards to food and water habits.
See our vaccinations page to learn more about these infections and vaccines. Ready to protect yourself? Book your travel health appointment today by calling or schedule online now.
Are There Mosquito-Borne Diseases In New Zealand?
While New Zealand is an industrialized country, mosquitoes and other insect bites can still spread diseases. You don't have to worry about taking precaution with malarial medication, but, you should try to avoid insect bites as in the States.
If you're outside, take precaution by covering exposed skin and using an insect repellent. New Zealand has a lot to offer visitors in ways of outdoor activities. Consider using permethrin-treated clothing if participating in outdoor activities.
Do I Need a Visa or Passport for New Zealand?
No visa is required for stays under 6 months in New Zealand. Travellers must have proof of onward or return travel. Passports must have at least one month of remaining validity upon entry, though six months is recommended.
New Zealand Entry Requirements

Do I Need A…
For My Trip to New Zealand?

Passport
Tourist Visa
Business Visa
Vaccinations
Sources: Embassy of New Zealand and GOV.UK
What is the Climate Like in New Zealand?
New Zealand has mild temperatures with high rainfall. With the climate dominated by the sea and the mountains, it depends on where you are in New Zealand for the climate. Here are a few major cities and what you can expect weather wise whilst travelling:
Auckland – The most populous city in New Zealand has warm humid summers and mild winters. It's located on and around an isthmus whilst also straddling the Auckland volcanic field. Because of its location, it has an oceanic and humid subtropical climate. Year round temperatures are in the 10-16 degree range with the coldest reaching as low as 5 degrees and the highest the mid 20's. There can be high levels of rainfall year-round, but there is rarely ever snow in Auckland.

Wellington – Located in the south-western tip of the North Island, the capital of New Zealand is known as "Windy Wellington." It offers a mild, temperate marine climate with the occasional frost during the winter season. From October to April the city has temperatures in the low 20's with lots of sunshine. You can expect rainfall throughout the year with June and July being the wettest months.
Blenheim – In the north-east of the South Island, Blenheim is a sunny city in the Marlborough region. Due to a rain shadow effect from the mountain ranges to the west, the climate of the city is mild. You can expect warm summers with temperatures averaging around 16 degrees and cool winters with some frost and temperatures as low as -1 degrees. There is rarely snow and the mountain ranges shelter the city from the heavy rains coming in from the west.
How Safe is New Zealand?
There is no travel warning for New Zealand for citizens of the UK.
But, you should be alert to any unusual activity. Be aware of your surroundings, and report any incidents to the constabulary. While the crime rate in New Zealand is low, there are higher amounts of thefts in areas most frequented by tourists. Take precaution whilst travelling, keep your eye on all your valuables.
Glacier Hiking for Adventurers
The combination of ice and temperate rainforest is a peculiar feature of New Zealand's glacier country. Nearly half of the Aoraki/Mount Cook National Park is covered in glaciers. Nowhere in the world's temperate zones are glaciers as accessible as in New Zealand.
You're able to get up close to the Fox or Franz Josef Glaciers with guided tours and excursions for glacier hiking and ice climbing. The Fox and Franz Josef glaciers are on the South Island's West Coast and are easily accessible for hikers and mountaineers looking for adventure. Different companies offer various levels of difficulty for the excursions. This means that anyone can experience hiking in this gorgeous glacier area.
There are scenic flights in helicopters and fixed wing aircraft that can take you over the glaciers. Think of all the amazing picture opportunities you would have! They provide flights, snow landings on some of New Zealand's highest peaks, and can take you through Glacier County.
What Should I Take To New Zealand?
Depending on your travel plans, you may need to consider packing some of these essential items in your suitcase for your trip to New Zealand. Don't forget to pack:
Sun Cream – New Zealand is a very sunny country, so be sure to pack some type of sun cream to protect your skin. Try getting a sports- or water-specific sun cream. Even if you don't think you'll be outside for a lot of your trip, wear sun cream for those times you are out in the sun. Nothing is worse than getting sunburned your first day of holiday.
Umbrella/Raincoat – Most of New Zealand has heavy rainfall throughout the year. Unlike some countries there isn't a wet season and a dry season. Be prepared for anything with a small umbrella or a raincoat you can pack in your day bag in case you need it. Don't ruin your day by being soaking wet, be prepared and stay dry.
Comfortable Walking Shoes – Whether you're walking through a museum, sightseeing in the city, or doing some glacial hiking, it's important to have comfortable shoes. Avoid blisters and aches by packing some comfortable shoes in your suitcase.
UK Embassy in New Zealand
If you are in New Zealand and have an emergency (for example, been attacked, arrested or someone has died) contact the nearest consular services. Contact the embassy before arrival if you have additional questions on entry requirements, safety concerns or are in need of assistance.
British High Commission New Zealand
44 Hill Street
Thorndon
Wellington 6011
New Zealand
Telephone: +64 (0) 4 924 2888
Fax: +64 (0) 4 473 4982
Contact Form: Click Here
Ready to start your next journey? Ring us up at or book online now!
On This Page:
Do I Need Vaccines for New Zealand?
Are There Mosquito-Borne Diseases In New Zealand?
Do I Need a Visa or Passport for New Zealand?
What is the Climate Like in New Zealand?
How Safe is New Zealand?
Glacier Hiking for Adventurers
What Should I Take To New Zealand?
UK Embassy Consulate in New Zealand