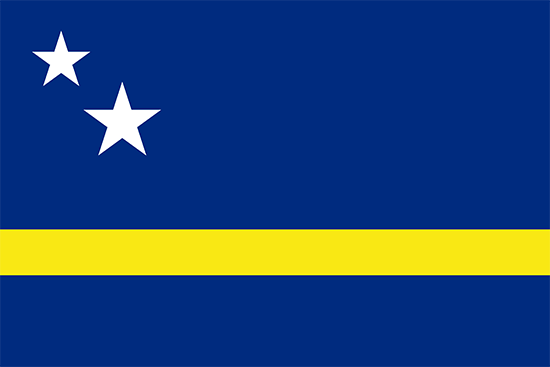 Travel Vaccines and Advice for Curacao
A tropical island located north of the equator, Curacao is known for its crystal-clear waters and gorgeous seasides.
Willemstad, the capital city, is a UNESCO World Heritage Site for its peculiar architecture and historic buildings. With plenty of ocean attractions and land adventures, plus a vibrant nightlife, Curacao is a perfect island getaway.
Do I Need Vaccines for Curacao?
Yes, some vaccines are recommended or required for Curacao. The National Travel Health Network and Centre and WHO recommend the following vaccinations for Curacao: COVID-19, hepatitis B, yellow fever, rabies and tetanus.
See the bullets below to learn more about some of these key immunisations:
COVID-19 –
Airborne –
Recommended for all travellers
Hepatitis B –
Blood & Body Fluids –
Accelerated schedule available
Tetanus –
Wounds or Breaks in Skin –
Recommended for travelers to most regions, especially if not previously vaccinated.
Yellow Fever –
Mosquito –
Required if travelling from a country with risk of yellow fever transmission.
Rabies –
Saliva of Infected Animals –
Vaccine recommended for long-stay travellers and those who may come in contact with animals.
See the tables below for more information:
Recommended Travel Vaccinations for Curacao

VACCINE
HOW DISEASE SPREADS
DETAILS

COVID-19
Airborne
Recommended for all travellers
Hepatitis B
Blood & Body Fluids
Accelerated schedule available
Tetanus
Wounds or Breaks in Skin
Recommended for travelers to most regions, especially if not previously vaccinated.
Yellow Fever
Mosquito
Required if travelling from a country with risk of yellow fever transmission.
Rabies
Saliva of Infected Animals
Vaccine recommended for long-stay travellers and those who may come in contact with animals.
Dengue and Zika are two mosquito-borne infections found in Curacao. Repellent and netting is key to avoid the viruses. Women should take extra precautions as Zika can cause birth defects in children.
See our vaccinations page to learn more about these infections and vaccines. Ready to protect yourself? Book your travel health appointment today by calling or schedule online now.
Do I Need a Visa for Curacao?
UK citizens do not need a visa for travel to Curacao that lasts less than 90 days. Tourists applying for an extension of their 90 days must have valid travel assurance for the entire duration of their stay. Passports must be valid for at least six months. Proof of yellow fever vaccination may be required if you are travelling from a region where yellow fever is present.
Curacao Entry Requirements

Do I Need A…
For My Trip to Curacao?

Passport
Tourist Visa
Business Visa
Vaccinations
Sources: Embassy of Curacao and GOV.UK
What is the Climate Like in Curacao?
Curacao is a tropical island, located close to the equator. Its weather is usually warm, dry, and sunny year-round, with little seasonal change.
Curacao's average temperature is around 27 degrees Celsius. The warmest month of the year is generally September, where temperatures can reach 38 degrees. Even in January, the coldest month, it may reach 32 degrees.
The rainy season lasts from October to February. But, rains are still rare with annual totals under 50 centimeters. Brief nighttime rainfall is common and usually clears by morning.
How Safe is Curacao?
Curacao is safer travellers, but petty crime is common. Beware of leaving valuables unattended, even in locked cars or in hotel rooms. Petty theft is common on some seasides and in coastal car parks. Be careful with your belongings and keep an eye on your surroundings.
Some violent crime does occur on Curacao, though it is uncommon. Gangs and drug trafficking are present on the island, and visitors should avoid isolated areas.
Snorkeling and Scuba Diving in Curacao
While seasides are a big attraction in Curacao, the islands coral reefs are a must-see. By snorkeling or scuba diving, you can experience the underwater world of these reefs and tropical fish.
Curacao has over 40 dive areas, each with its own peculiar attractions. Certified dive operators that can help you arrange your dive.
For those who would prefer to enjoy the sea life from dry ground, the Sea Aquarium in Curacao offers an excellent alternative. All the animals live in a special lagoons that mimics their natural environments. It even allows the animals to be in contact with the ocean by pumping in fresh seawater.
What Should I Pack for Curacao?
Before your trip, ensure you have everything you'll need in Curacao.
Sun Cream – In such a sunny, tropical destination, the sun can be stronger than you might expect. Stock up on sun cream to prevent painful sunburns.
Insect Repellent – Mosquitoes and other insects can carry dangerous diseases. Make every effort to prevent bites by using plenty of insect spray.
Light, Loose Clothing – Curacao can get hot, especially in the summer, and it rarely gets cold. Bring plenty of airy, summer clothing to keep yourself as cool as possible.
Snorkel Gear – If you have your own, consider bringing it. This will save money and can help ensure you have exactly what you need.
Embassy of the United Kingdom in Curacao
If you are in Curacao and have an emergency (for example, been attacked, arrested or someone has died) contact the nearest consular services. Contact the embassy before arrival if you have additional questions on entry requirements, safety concerns or are in need of assistance.
While there is no consulate or embassy in Curacao, it is served by the British consulate in Amsterdam:
British Consulate General Amsterdam
Koningslaan 44
1075 AE Amsterdam
Netherlands
Telephone: +31 (0)70 4270 427
Emergency Phone: +31 (0)70 4270 427
Contact Form: Click Here
Ready to start your next journey? Ring us up at or book online now!
On This Page:
Do I Need Vaccines for Curacao?
Do I Need a Visa for Curacao?
What is the Climate Like in Curacao?
How Safe is Curacao?
Snorkeling and Scuba Diving in Curacao
What Should I Pack for Curacao?
Embassy of the United Kingdom in Curacao