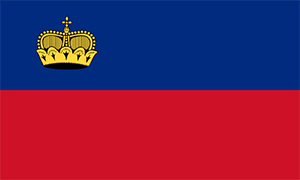 Travel Vaccines and Advice for Liechtenstein
Liechtenstein rests between Switzerland and Austria in Europe. This country, though it may be small, is big on tradition and nature. From the lush landscape to the charming villages, Liechtenstein is an idyllic destination.
Vaduz, the capital of the country, is nestled among green forests and rolling downs. The city offers visitors a plethora of sights to experiences. There are also many restaurants and shops to visit.
Whether you want to know how it feels to walk in a medieval castle or village, or if you want to a taste of nature, Liechtenstein is a great destination.
Do I Need Vaccines for Liechtenstein?
Yes, some vaccines are recommended or required for Liechtenstein. The National Travel Health Network and Centre and WHO recommend the following vaccinations for Liechtenstein: COVID-19, tickborne encephalitis, rabies and tetanus.
See the bullets below to learn more about some of these key immunizations:
See the table below for more information:
Recommended Travel Vaccinations for Liechtenstein

VACCINE
HOW DISEASE SPREADS
DETAILS

COVID-19
Airborne
Recommended for all travellers
Tetanus
Wounds or Breaks in Skin
Recommended for travelers to most regions, especially if not previously vaccinated.
Tickborne Encephalitis
Ticks or Unpasteurised Products
Transmission is widespread. Spread is most common from early spring to late autumn.
Rabies
Saliva of Infected Animals
Vaccine recommended for long-stay travellers and those who may come in contact with animals.
See our vaccinations page to learn more about these infections and vaccines. Ready to protect yourself? Book your travel health appointment today by calling or schedule online now.
Do I Need a Passport or Visa for Liechtenstein?
No visa is required for stays under 90 days in Liechtenstein. Passports must be valid for the duration of your trip.
Liechtenstein Entry Requirements

Do I Need A…
For My Trip to Liechtenstein?

Passport
Tourist Visa
Business Visa
Vaccinations
Sources: Embassy of Liechtenstein and GOV.UK
What Is the Climate Like In Liechtenstein?
Liechtenstein is temperate, with warm, rainy summers and cold but generally milder winters. January temperatures can reach around -5 degrees. In July temperatures are usually in the low 20's.
The best time to visit Liechtenstein is between May and September, as summers are mild. Thunderstorms and rain are frequent in the summer, especially in the mountain regions.
How Safe Is Liechtenstein?
Liechtenstein is a safe destination. Travellers should still remain vigilant and cautious about their personal safety. Do what you can to ensure your own personal safety. Ensure you know and understand local security situations. Avoid demonstrations and be careful if you plan to attend any events or areas with large crowds.
Outdoor Adventuring in Liechtenstein
While Liechtenstein is a great destination for history lovers and architecture, it has an adventurous side. Rolling downs, towering mountains and large forests are perfect terrain for extreme sports. Whether you want to speed through the snow on a pair of skis or simply trek along the forests in a pair of hiking boots, there's a ton to do.
If you plan to do any extreme sporting, ensure someone is aware of your travel plans. This way, if you are hurt and can't contact emergency staff, someone will know to call for help when you don't return. Do not partake in any activity that is too physically challenging for you.
What Should I Pack for Liechtenstein?
Liechtenstein is a wonderful place to visit. But, it's best to ensure you're prepared for you trip. Be sure to pack the following items:
Umbrella – If you plan to visit Liechtenstein, you should also plan to pack an umbrella. A rain jacket might also be useful.
Hiking Shoes – Liechtenstein is filled with walking trails that can take you across fields or mountains. If you want to embark on any of these treks, you'll need the right gear to maximise comfort and minimise injury risk. Packing a pair of hiking shoes will ensure you have fun and stay safe.
Snow Gear – The mountains and snowfall in Liechtenstein make it a popular destination for winter sports. If you hope to hit the slopes and have your own skis or snowboard, consider packing them for your trip. It will save you money on equipment rentals and being comfortable with your own gear might even mean you'll perform better.
Embassy of the United Kingdom in Liechtenstein
If you are in Liechtenstein and have an emergency (for example, been attacked, arrested or someone has died) contact the nearest consular services. Contact the embassy before arrival if you have additional questions on entry requirements, safety concerns or are in need of assistance.
While there is no consulate or embassy in Liechtenstein, it is served by the British embassy in Switzerland:
British Embassy Berne
Thunstrasse 50
3005 Berne
Switzerland
Telephone: +41 (0)31 359 7700
Emergency Phone: +41 (0)31 359 77 00
Fax: +41 (0)31 359 7701
Contact Form: Click Here
Ready to start your next journey? Ring us up at or book online now!
On This Page:
Do I Need Vaccines For Liechtenstein?
Do I Need a Passport or Visa for Liechtenstein?
What Is the Climate Like In Liechtenstein?
How Safe Is Liechtenstein?
Outdoor Adventuring in Liechtenstein
What Should I Pack for Liechtenstein?
Embassy of the United Kingdom in Liechtenstein