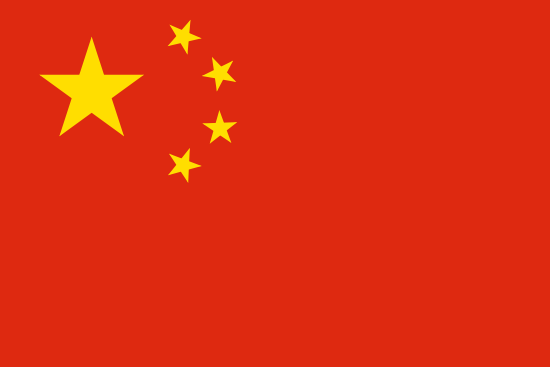 Travel Vaccines and Advice for China
China is a riveting country full of natural wonders, rich culture, and breathtaking architecture. Located on the southeastern edge of Asia, this country is ideal for tourists wishing to experience a peculiar part of the Eastern world.
Do I Need Vaccines for China?
Yes, some vaccines are recommended or required for China. The National Travel Health Network and Centre and WHO recommend the following vaccinations for China: hepatitis A, hepatitis B, typhoid, cholera, yellow fever, Japanese encephalitis, rabies, tick-born encephalitis, polio and tetanus.
See the bullets below to learn more about some of these key immunizations:
See the table below for more information:
Recommended Travel Vaccinations for China

VACCINE
HOW DISEASE SPREADS
DETAILS

Hepatitis A
Food & Water
Recommended for most travellers to the region, especially if unvaccinated.
Hepatitis B
Blood & Body Fluids
Accelerated schedule available
Tetanus
Wounds or Breaks in Skin
Recommended for travellers to most regions, especially if not previously vaccinated.
Typhoid
Food & Water
Jab lasts 3 years. Oral vaccine lasts 5 years, must be able to swallow pills. Oral doses must be kept in refrigerator.
Cholera
Food & Water
Recommended for travel to most regions.
Yellow Fever
Mosquito
Required if travelling from a country with risk of yellow fever transmission. Does not apply to Hong Kong or Macao.
Japanese Encephalitis
Mosquito
Recommended depending on itinerary and activities. Recommended for extended travel, recurrent travellers and travel to rural areas. Cases reported in all provinces except Tibet, Xinjiang and Qinghai. Most common June to October.
Rabies
Saliva of Infected Animals
High risk country. Vaccine recommended for long-stay travellers and those who may come in contact with animals.
Tickborne Encephalitis
Ticks or Unpasteurised Products
Transmission is widespread. Spread is most common from early spring to late autumn.
Polio
Food & Water
Recommended for some travellers to this region.
As of September 2016, health authorities have confirmed a case of avian influenza A (H7N9) in China. Travellers are advised to avoid any contact with poultry and to not consume any undercooked poultry whilst travelling.
As one of the largest countries in the world, China has a wide range of climates. This means various mosquito-borne diseases can thrive in different parts of the country. Be sure to bring repellents and netting. Consult with a travel health specialist to learn if antimalarials or a Japanese encephalitis vaccine are right for you. Dengue and chikungunya are also present in the country.
See our vaccinations page to learn more about these infections and vaccines. Ready to protect yourself? Book your travel health appointment today by calling or schedule online now.
What are China's Passport and Visa Requirements?
Travellers to China must have a visa. A residence permit is required for stays over six months. Passports must have at least six months validity. Other rules apply for Hong Kong and Macao. Proof of yellow fever vaccination may be required if you are travelling from a region where yellow fever is present.
Travellers are required to register with Chinese authorities within 24 hours of arrival, most hotels will do this for you as part of the book-in process.
China Entry Requirements

Do I Need A…
For My Trip to China?

Passport
Tourist Visa
Business Visa
Vaccinations
Sources: Embassy of China and GOV.UK
What Is the Climate Like in China?
The climate in China varies from region to region. In the northern region, winters can be very cold and summers are hot with very little rain.
In the southern region, rain is more common. Summers are expected to feel more tropical and rains are common. Winters are generally a bit cooler with less rain. The average high in the summer is in the 30's and the high-20's in winter.
Earthquakes are common in all areas of China. Be aware of earthquake safety precautions before travelling.
How Safe Is China?
China is a very safe country for travellers. In general, petty street crime is the only safety concern that travellers may come across. To avoid being a victim of these crimes, practice routine safety precautions.
China has a zero-tolerance policy on drugs. Any visitors that are caught using or in possession of drugs could face severe consequences, including the death penalty. Do not bring illicit substances to China or buy them whilst visiting the country.
If trekking to isolated or lesser populated places, be sure to travel in a group. This will reduce the risk of safety threats brought on by criminals. As an extra precaution, always leave the itinerary, mobile number, and the estimated time of return with a third party.
How to Travel While in China
Due to the high population of people in China, travelling may be more difficult than expected. Traffic is unregulated and shambolic, causing high rates of automobile accidents.
Take one of the many methods of public transportation to get around. These include undergrounds, trains, and buses, which have positive safety records.
When travelling long distances through China, a safe and low-cost option is the train service. Schedules and availability can change, be sure to plan your trip ahead of time.
Tips for Visiting the Great Wall
One of China's most notable features is the Great Wall. A historic series of defensive walls, it was built along the country's northern border to defend against invaders. It is the only man-made structure visible from space.
With over 10 million visitors each year, the Great Wall has become one of the world's most visited sites. It runs along the downs of the land, revealing the vast countryside along the way. Full-day tours are offered from Beijing and other larger cities.
What Should I Pack for My Trip to China?
As a majestic destination, China has much to offer travellers. But, it is best to be ready before you go. Consider packing these items for your upcoming trip:
Insect Repellents – Mosquitoes can be a problem in some parts of China. Ensure you're protected with a good repellent and, if needed, mosquito netting.
Parka or Windcheater – Temperatures can vary from region to region, but wind is a very common denominator. A windcheater or parka will provide some protection whilst also keeping you dry in rains.
traveller's diarrhoea Kit – Food in China can be very different from what you are used to. Brining a traveller's diarrhoea kit can help you avoid any unforeseen issues.
Rucksack – Using a rucksack is the best way to haul your clothing and gear around China, even if you aren't hiking.
Comfortable Shoes – No matter where you go or what you do, you will be doing a lot of walking. Ensure your shoes fit well and are comfortable to avoid blisters or soreness.
Embassy of the United Kingdom in China
If you are in China and have an emergency (for example, been attacked, arrested or someone has died) contact the nearest consular services. Contact the embassy before arrival if you have additional questions on entry requirements, safety concerns or are in need of assistance.
British Embassy Beijing
11 Guang Hua Lu, Jian Guo Men Wai
100600 Beijing
China
Telephone: +86 (0) 10 5192 4000
Emergency Phone: +86 (0) 10 8529 6600
Fax: +86 (0) 10 5192 4239
Stay safe abroad with Passport Health. Ring or book online now and start travelling safely today!
On This Page:
What Vaccines Do I Need For China?
What are China's Passport and Visa Requirements?
What Is The Climate Like In China?
How Safe Is China?
How to Travel While in China
Tips for Visiting the Great Wall
What Should I Pack for My Trip to China?
Embassy of the United Kingdom in China