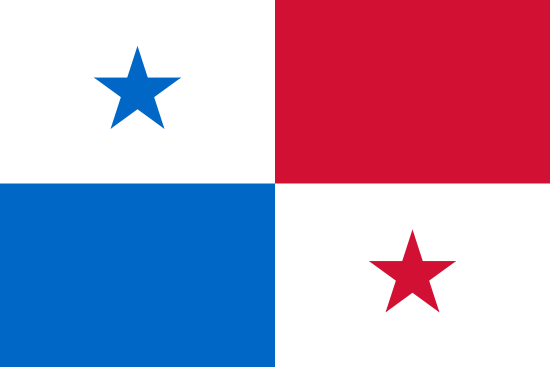 Travel Vaccines and Advice for Panama
Panama is a marvellous country to visit. The Panama Canal links the Atlantic Ocean through the Caribbean Sea to the Pacific Ocean.
With modern skylines, magnificent seasides, and scenic views, Panama has many exhilarating and entertaining activities. You can experience Carnival in spring or shopping in the Casco Viejo area. There are ballets, opera, and weekly concerts held by the National Theater. From taking a boat through the tropical rainforest to bird watching in one of the national parks, Panama has something for everyone.
Do I Need Vaccines for Panama?
Yes, some vaccines are recommended or required for Panama. The National Travel Health Network and Centre and WHO recommend the following vaccinations for Panama: COVID-19, hepatitis A, typhoid, yellow fever, rabies and tetanus.
See the bullets below to learn more about some of these key immunisations:
See the tables below for more information:
Recommended Travel Vaccinations for Panama

VACCINE
HOW DISEASE SPREADS
DETAILS

COVID-19
Airborne
Recommended for all travellers
Hepatitis A
Food & Water
Recommended for most travellers to the region, especially if unvaccinated.
Tetanus
Wounds or Breaks in Skin
Recommended for travelers to most regions, especially if not previously vaccinated.
Typhoid
Food & Water
Jab lasts 3 years. Oral vaccine lasts 5 years, must be able to swallow pills. Oral doses must be kept in refrigerator.
Yellow Fever
Mosquito
Required if travelling from a region with yellow fever. Recommended for all travellers over 9 months of age travelling to all mainland areas east of the canal.
Rabies
Saliva of Infected Animals
High risk country. Vaccine recommended for long-stay travellers and those who may come in contact with animals.
Dengue and Zika have been found in Panama. Ensure you're protected with mosquito repellents and netting. Women who are pregnant or may become pregnant should consider avoiding travel to Panama.
While yellow fever is not present in Panama, proof of vaccination may be required if entering from a country with the virus. Consider vaccination if travelling to or from South America through Panama.
See our vaccinations page to learn more about these infections and vaccines. Ready to protect yourself? Book your travel health appointment today by calling or schedule online now.
Do I Need a Passport or Visa for Panama?
No visa is required for stays under 180 days in Panama, unless arriving by sea. Travellers must have a return or onward ticket and at least US $500 or equivalent or a credit card.
Passports must be valid for at least six months beyond the date of entry. Proof of yellow fever vaccination may be required if you are travelling from a region where yellow fever is present.
Panama Entry Requirements

Do I Need A…
For My Trip to Panama?

Passport
Tourist Visa
Business Visa
Vaccinations
Sources: Embassy of Panama and GOV.UK
What Is the Climate Like in Panama?
Panama has a tropical maritime climate with its rainy season being May to December and its dry season only lasting January to May. No matter what elevation you're at in the country, the temperature doesn't fluctuate much despite the two distinct seasons. Here is what you can expect from a few major cities in Panama:
Panama City – Located at the Pacific entrance of the Panama Canal, it is the capital of the country. The city has more of a tropical savanna climate making it drier than a tropical monsoon climate. The average temperature remains constant in the mid to high 20's. If you're travelling during May to December you'll want an umbrella for the wet season. The dry season then takes places January to April.
Colón – Sitting on the Caribbean coast, at the entrance to the Panama Canal, is this lovely city, Colón. It shares the same wet and dry season schedule as the rest of the country. Its warmest month is September and its coolest month is November, right at the end of the rainy season. If you're worried about rain, avoid travelling in October, that's when Colón sees the most rainfall. It has a similar temperature average year round, fluctuating between from 20 to 30 degrees.
David – The city is officially known as San José de David and is the capital of the province of Chiriquí. The city has one of the hottest climates in the Central American region. But, it still has a similar wet and dry season as the rest of the country.
Is Panama Safe?
Due to crime in remote areas, travelling outside cities can be dangerous. In the Darien region there have been reports of narcotic traffickers and smuggler operations. A similar situation happens along the coastline of the Caribbean.
If you're planning on motoring, don't keep valuables in your vehicle and ensure it's locked at all times. If you're going to use taxis remember that regular taxis are yellow in colour and that the taxis in Panama don't use meters. You'll need to set a fare with the driver before you get into the taxi.
If you're out and about and there's a demonstration, take precaution and avoid the area.
Stay alert about your surroundings and be smart with your travel plans, this will help you stay safe and enjoy Panama and all it has to offer.
Monkey Island Tours
The guided tours through Monkey Island will give you a chance to see a variety of monkey species in one place.
There are several tours that operate all around Gatun Lake and the Panama Canal. Not only can you interact with monkeys, but to get there you'll go on a boat ride on the Chagres River.
You'll be able to have close contact with white-faced capuchin monkeys, howler monkeys and Geoffrey's tamarin monkeys. This guided tour is perfect for all ages. You can opt for a morning or afternoon trip and it's a great way to experience wildlife in Panama. After the tour you'll take a return boat ride back to the Gamboa Marina and then off to the hotel. It's a great chance to experience Panama's rainforest and wildlife.
What Should I Pack for Panama?
Depending on where you're visiting in Panama consider packing the following items:
Lightweight Clothing – Lightweight clothing will keep you cool no matter what activities you have planned. Visiting mountain towns like Volcan or Boquete? Long trousers and a t-shirt with a light jumper or jacket will keep you comfortable and cool no matter the time of the year.
Umbrella/Raincoat – Check when you'll be travelling. Afternoon showers are common during Panama's rainy season from May through December. Ensure your umbrella or raincoat is small enough to carry around with you during your day plans.
Swim Suit – Panama has two gorgeous coastlines with a plethora of offshore islands. If you're staying in Panama City be sure to make a day trip to Taboga Island, also known as the "Island of Flowers." Take advantage of the cool temperature, long sunny days, and explore some of the beautiful seasides.
Embassy of the United Kingdom in Panama
If you are in Panama and have an emergency (for example, been attacked, arrested or someone has died) contact the nearest consular services. Contact the embassy before arrival if you have additional questions on entry requirements, safety concerns or are in need of assistance.
British Embassy Panama City
Humboldt Tower, 4th Floor
Calle 53, Marbella
Panama City
Panama
Telephone: (507) 297 6550
Emergency Phone: +507 297-6550
Fax: (507) 297 6588
Contact Form: Click Here
Ready to start your next journey? Ring us up at or book online now!
On This Page:
Do I Need Vaccines for Panama?
Do I Need a Passport or Visa for Panama?
What Is the Climate Like in Panama?
Is Panama Safe?
Monkey Island Tours
What Should I Pack for Panama?
Embassy of the United Kingdom in Panama