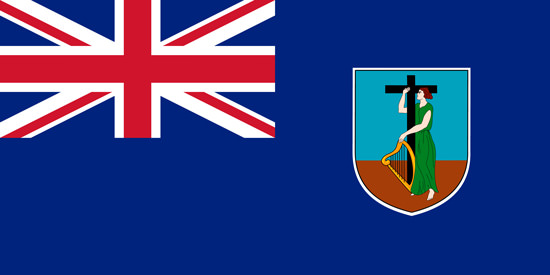 Travel Vaccines and Advice for Montserrat
Montserrat is an British Overseas Territory located in the Caribbean.
Mayotte's population is small and varies year-to-year based on volcanic threats.
The majority of the population is of African and Irish descent. Other ethnicities represented include Creole and Mulatto. The official language of Montserrat is English.
There are various settlements throughout the island. But, more than half of these settlements have been abandoned due to volcanic activity.
The capital of Montserrat is Plymouth, but it has been abandoned. The largest and most populated city is Brades.
Do I Need Vaccines for Montserrat?
Yes, some vaccines are recommended or required for Montserrat. The National Travel Health Network and Centre and WHO recommend the following vaccinations for Montserrat: COVID-19, hepatitis A, hepatitis B, typhoid, yellow fever, rabies and tetanus.
See the bullets below to learn more about some of these key immunisations:
See the tables below for more information:
Recommended Travel Vaccinations for Montserrat

VACCINE
HOW DISEASE SPREADS
DETAILS

COVID-19
Airborne
Recommended for all travellers
Hepatitis A
Food & Water
Recommended for most travellers to the region, especially if unvaccinated.
Hepatitis B
Blood & Body Fluids
Accelerated schedule available
Tetanus
Wounds or Breaks in Skin
Recommended for travelers to most regions, especially if not previously vaccinated.
Typhoid
Food & Water
Jab lasts 3 years. Oral vaccine lasts 5 years, must be able to swallow pills. Oral doses must be kept in refrigerator.
Yellow Fever
Mosquito
Required if travelling from a country with risk of yellow fever transmission.
Rabies
Saliva of Infected Animals
Vaccine recommended for long-stay travellers and those who may come in contact with animals.
Chikungunya and dengue fever are present on the island. Both are spread by mosquitoes. Ensure to carry insect repellent with you.
Recent tests show Montserrat's water may be contaminated. Be sure to bring a traveller's diarrhoea kit.
Visit our vaccinations page to learn more. Travel safely with Passport Health and schedule your appointment today by calling or book online now.
Do I Need a Passport or Visa for Montserrat?
A visa is required for all forms of travel to Montserrat. Passports must be valid for the duration of your trip. Proof of yellow fever vaccination may be required if you are travelling from a region where yellow fever is present. An embarkation fee will be applied upon leaving Montserrat by boat or plane.
Montserrat Entry Requirements

Do I Need A…
For My Trip to Montserrat?

Passport
Tourist Visa
Business Visa
Vaccinations
Sources: Embassy of Montserrat and GOV.UK
What Is the Climate Like in Montserrat?
Montserrat has a tropical climate and is warm and humid all-year round. Temperatures vary from January to mid-April, when it is cool and dry. In contrast, a rainy and humid season occurs from June to November.
Montserrat receives large amounts of rainfall throughout the year with an average of 65-inches per year. Tropical storms are likely to occur between August-October. Temperatures range from 20 to 30 depending on the season and time of day.
How Safe Is Montserrat?
Europe is currently vulnerable to potential terrorist attacks. Remain vigilant and conscious of personal security whilst travelling.
Crime is low in Montserrat, though violent and petty crimes such as murder and pick-pocketing do occur. Never leave your valuables unattended in public areas or left behind in unsecured rooms.
If you are planning to take part in water activities, never go out alone. Only do those that match your athletic abilities.
Remember that local authorities are responsible for investigating and prosecuting crime.
Volcanoes in Montserrat
Montserrat is most known for its geographical terrain and green landscapes. One of the most famous features of Montserrat include its volcanoes.
Due to this, there is an exclusion zone that covers a large majority of the island.
One volcanic range that is inside the safe zone and where tourists are able to visit is the Silver Hills. The Silver Hills are the oldest volcanic range on the island. The Silver Hills has not been an active volcano for millions of years and is safe to travel to.
Another volcanic complex that is safe to travel to in Montserrat are the Katy Hills.
To learn more about the exclusion zone, contact the Embassy of the United Kingdom whose information is listed below.
What Should I Take To Montserrat?
Here are some essential items to consider for your trip to Montserrat:
Insect repellent is vital due to the presence of dengue in Montserrat. Always protect yourself. Bring spray, nets, and clothing.
Filtered water bottle or water sanitation tablets to protect against contaminated water.
Lightweight clothing that you can layer as the temperatures change from day to night.
Bring a light rain jacket, even during the dry months.
Embassy of the United Kingdom in Montserrat
Consular and similar services in Montserrat are handled by the Governor's Office. Ring or email for any questions related to Montserrat entry or if there are issues whilst in-country.
Governor's Office Brades
8 Farara Plaza
Brades
Montserrat
Telephone: (1) (664) 491 2688/9
Fax: (1) (664) 491 8867
If you have any questions about travelling to Montserrat or are wondering which jabs you may need for your trip, schedule an appointment with your local Passport Health travel medicine clinic. Ring us up at or book online now and protect yourself today.
On This Page:
What Vaccines Do I Need for Montserrat?
Do I Need a Passport or Visa for Montserrat?
What Is the Climate Like in Montserrat?
How Safe Is Montserrat?
Volcanoes in Montserrat
What Should I Take to Montserrat?
Embassy of the United Kingdom in Montserrat