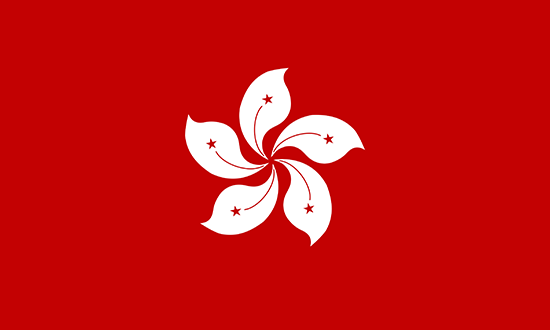 Travel Vaccines and Advice for Hong Kong
Hong Kong is a blend of both Eastern and Western influence with a myriad of architectural wonders, friendly gardens, modern marvels, and traditional experiences.
Hong Kong is identified by four separate and peculiar areas of the country. A popular attraction is Big Buddha. Stopover at Peng Chau Island on your way to the city centre for a native Hong Kong experience.
Make your way to the Hong Kong Island for city life and more. The central area brings the mesmerizing, picturesque skylines to life.
What is Hong Kong?
Hong Kong is a special administrative region or SAR for short.
While it was a British colony for over 100 years, Hong Kong became a SAR under China in 1997. The region operates completely separately from China in politics and financials.
Do I Need a Visa for Hong Kong?
No visa is required for stays under 6 months in Hong Kong. Passports must have at least one month of remaining validity upon entry, though six months is recommended. Visits to mainland China will require a visa.
Hong Kong Entry Requirements

Do I Need A…
For My Trip to Hong Kong?

Passport
Tourist Visa
Business Visa
Vaccinations
Sources: Embassy of Hong Kong and GOV.UK
Do I Need Vaccines for Hong Kong?
Yes, some vaccines are recommended or required for Hong Kong. The National Travel Health Network and Centre and WHO recommend the following vaccinations for Hong Kong: COVID-19, hepatitis A, hepatitis B, typhoid, Japanese encephalitis, rabies, polio and tetanus.
See the bullets below to learn more about some of these key immunisations:
See the tables below for more information:
Recommended Travel Vaccinations for Hong Kong

VACCINE
HOW DISEASE SPREADS
DETAILS

COVID-19
Airborne
Recommended for all travellers
Hepatitis A
Food & Water
Recommended for most travellers to the region, especially if unvaccinated.
Hepatitis B
Blood & Body Fluids
Accelerated schedule available
Tetanus
Wounds or Breaks in Skin
Recommended for travelers to most regions, especially if not previously vaccinated.
Typhoid
Food & Water
Jab lasts 3 years. Oral vaccine lasts 5 years, must be able to swallow pills. Oral doses must be kept in refrigerator.
Japanese Encephalitis
Mosquitoes
Recommended depending on itinerary and activities. Recommended for extended travel, recurrent travellers and travel to rural areas.
Rabies
Saliva of Infected Animals
High risk country. Vaccine recommended for long-stay travellers and those who may come in contact with animals.
Polio
Food & Water
Considered a routine vaccination for most travel itineraries. Single adult booster recommended.
Japanese encephalitis and chikungunya are present in Hong Kong. Ensure to bring mosquito repellents or netting. JE is found throughout Asia. Vaccination is the best form of protection against the mosquito-borne virus.
Visit our vaccinations page to learn more. Travel safely with Passport Health and schedule your appointment today by calling or book online now.
What is the Climate Like in Hong Kong?
Hong Kong is mountainous, taking over 70 percent of its geographical area. Hong Kong also has over 200 islands and is considered a subtropical monsoon climate. These reasons make Hong Kong best defined by its four seasons. Here are descriptions:
Winter – The subtropical climate turns winter into a cool and relatively humid environment. Expect temperatures around 18 degrees.
Spring – Like the winter but a bit warmer. Humidity is present, though the weather can vary from cloudy to clear. Temperature are in the low 20's.
Summer – By far the hottest and most humid time of the year. The humidity brings routine thunderstorms and rain, particularly in June through August. Temperatures can reach over 29 degrees.
Fall – Fall is the best time to visit Hong Kong. The sunniest of the seasons, temperatures fall are in the high-20's.
The subtropical climate of Hong Kong is accompanied by monsoons and heavy winds. Tropical cyclones are a risk to be aware of particularly in the summer months.
Hong Kong has a system in place to admit weather warnings for wind and rain severity. Rated on a scale from one to ten, the higher the rating the more severe the weather. Weather patterns rated over eight on the scale are considered serious.
How Safe is Hong Kong?
The government of the UK rates Hong Kong as an area of low crime. Remain alert in crowded areas and keep belongings close. Always carry identification. If you are a victim of a crime, the emergency phone number is 999. Emergency services are comparable to the United Kingdom in responce time and quality.
Despite being sold in Hong Kong, some items are illegal if considered pirated. When making purchases, be sure it is from a reliable source. Bringing weapons into Hong Kong, including pepper spray, is only legal with the proper documents.
Transportation wise, Hong Kong has reliable options. Hong Kong drivers operate on the left side of the road. Car rentals are available and can generally be driven under a UK driver's licence. Public transportation in Hong Kong is world class, with buses, taxis and an underground option. All options are considered safe and reliable.
Transportation Tourism in Hong Kong
Must-do's for travellers in Hong Kong involves peculiar forms of travel! They start where you first come on to your journey, on Lantau Island near the airport. You will find the Ngong Ping Cable Car, a 360 degree 25-minute aerial experience that takes you across the Tung Chung Bay. Arrive at Big Buddha, or the Tian Tan Buddha, the largest Buddha bronze statue in existence.
The other two transportation attractions take place or end on Hong Kong Island. The Star Ferry is a breathtaking and cost-friendly trip across Victoria Harbour to Kowloon. Professional tip, try starting in Kowloon and ending on Hong Kong Island. The views of the city are even clearer. The other must-do is the Peak Tram, a scenic train that takes you to the top of Victoria Peak. Enjoy stunning views of the city below!
What Should I Take To Hong Kong?
Here are recommended items to bring along with you to Hong Kong:
Sun Cream and Insect Spray – Sun cream and insect spray are must for Hong Kong. Ensure to use 30+ SPF sun cream and insect sprays that contain DEET.
Electronics and Private Belonging – If you cannot replace it, do not bring it. The risk of theft is low in Hong Kong but it can happen. The less you bring, the better for both travel and replacement purposes.
Clothing – Proper rain gear is highly recommended for the varying weather and winds. Also, nights can be cold in Hong Kong, particularly during the winter months. Consider packing a heavier jacket. Sturdy shoes are a great idea for exploring.
Consulate of the United Kingdom in Hong Kong
If you are in Hong Kong and have an emergency (for example, been attacked, arrested or someone has died) contact the nearest consular services. Contact the consulate before arrival if you have additional questions on entry requirements, safety concerns or are in need of assistance.
British Consulate-General Hong Kong
1 Supreme Court Road
Admiralty
Hong Kong
Hong Kong
Telephone: (+852) 2901 3000
Emergency Phone: +852 2901 3000
Fax: (+852) 2901 3008
Contact Form: Click Here
Ready to start your next journey? Ring us up at or book online now!
On This Page:
What is Hong Kong?
Do I Need a Visa for Hong Kong?
Do I Need Vaccines For Hong Kong?
What is the Climate Like in Hong Kong?
How Safe is Hong Kong?
Transportation Tourism in Hong Kong
What Should I Take To Hong Kong?
Consulate of the United Kingdom in Hong Kong