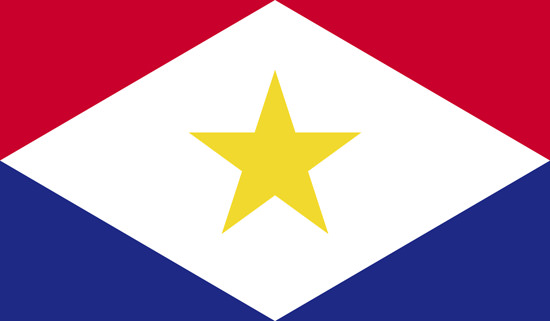 Travel Vaccines and Advice for Saba
Saba is a special municipality of the Netherlands and is an located in the Caribbean.
The entire island makes up only 13 square kilometres and has a population just under 2,000 people. English and Dutch are both official languages of Saba and both are spoken fluently.
The majority of the island is made up of the volcano, Mount Scenery.
Due to the size of Saba, the only main city is also the capital named The Bottom.
Do I Need Vaccines for Saba?
Yes, some vaccines are recommended or required for Saba. The National Travel Health Network and Centre and WHO recommend the following vaccinations for Saba: COVID-19, hepatitis B, rabies and tetanus.
See the bullets below to learn more about some of these key immunisations:
COVID-19 –
Airborne –
Recommended for all travellers
Hepatitis B –
Blood & Body Fluids –
Accelerated schedule available
Tetanus –
Wounds or Breaks in Skin –
Recommended for travelers to most regions, especially if not previously vaccinated.
Rabies –
Saliva of Infected Animals –
High risk country. Vaccine recommended for long-stay travellers and those who may come in contact with animals.
See the tables below for more information:
Recommended Travel Vaccinations for Saba

VACCINE
HOW DISEASE SPREADS
DETAILS

COVID-19
Airborne
Recommended for all travellers
Hepatitis B
Blood & Body Fluids
Accelerated schedule available
Tetanus
Wounds or Breaks in Skin
Recommended for travelers to most regions, especially if not previously vaccinated.
Rabies
Saliva of Infected Animals
High risk country. Vaccine recommended for long-stay travellers and those who may come in contact with animals.
There is a hospital on Saba with 24-hour service and modern medical facilities. They also provide home health visits.
To find out more about these vaccines, see our vaccinations page. Ready to travel safely? Book your appointment either ring or start booking online now.
Do I Need a Visa or Passport for Saba?
A visa is not required for stays up to three months. Passports must have at least six months validity. Proof of yellow fever vaccination may be required if you are travelling from a region where yellow fever is present.
Saba Entry Requirements

Do I Need A…
For My Trip to Saba?

Passport
Tourist Visa
Business Visa
Vaccinations
Sources: Embassy of Saba and GOV.UK
What Is the Climate Like in Saba?
The climate of Saba is tropical, which means that warm and humid, often with a lot of rainfall.
Temperatures remain consistent year-round with high and lows ranging from 18 to 35. The driest month is April and the warmest month is May.
How Safe is Saba?
Saba is quite safe with virtually no crime. There is one road on Saba. If you're walking at night, ensure that you're wearing reflective clothing so that people see you.
If you're planning to go hiking, be honest about your abilities so you don't get into a situation that puts you in danger.
Local authorities are responsible for investigating and prosecuting crime if a crime should be committed against you.
The Volcano on Saba
The majority of the 13 square kilometres of Saba is taken up from the volcano on the island: Mount Scenery.
The volcano is 850 metres with hiking trails all around it, including part of the Elfin Forest which hold a lot of rare vegetation and trees. While you're hiking, ensure to tell people where you're planning to be, stay on the trails, and don't litter.
Try not to hike during late summer/early fall as that is hurricane season.
What Should I Take To Saba?
Here are some essential items to consider for your trip to the Saba:
Lightweight, layer-able clothing – A majority of the activities on Saba include outdoor sports, so comfort is key.
Swimsuit – There are no seasides in Saba, but there are places to swim.
Sun protection – Sun cream, hats or loose clothing to protect yourself against the sun.
Insect repellent – Mosquitoes aren't a huge issue in Saba and there are no health concerns, but mosquito bites can be a nuisance whilst on a trip.
Embassy of the United Kingdom in Saba
If you are in Saba and have an emergency (for example, been attacked, arrested or someone has died) contact the nearest consular services. Contact the embassy before arrival if you have additional questions on entry requirements, safety concerns or are in need of assistance.
While there is no consulate or embassy in Saba, it is served by the British consulate in Amsterdam:
British Consulate General Amsterdam
Koningslaan 44
1075 AE Amsterdam
Netherlands
Telephone: +31 (0)70 4270 427
Emergency Phone: +31 (0)70 4270 427
Contact Form: Click Here
If you have any questions about travelling to Saba or are wondering which jabs you may need for your trip, schedule an appointment with your local Passport Health travel medicine clinic. Ring us up at or book online now and protect yourself today.
On This Page:
Do I Need Vaccines for Saba?
Do I Need a Visa or Passport for Saba?
What Is the Climate Like in Saba?
How Safe is Saba?
The Volcano on Saba
What Should I Take To Saba?
Embassy of the United Kingdom in Saba