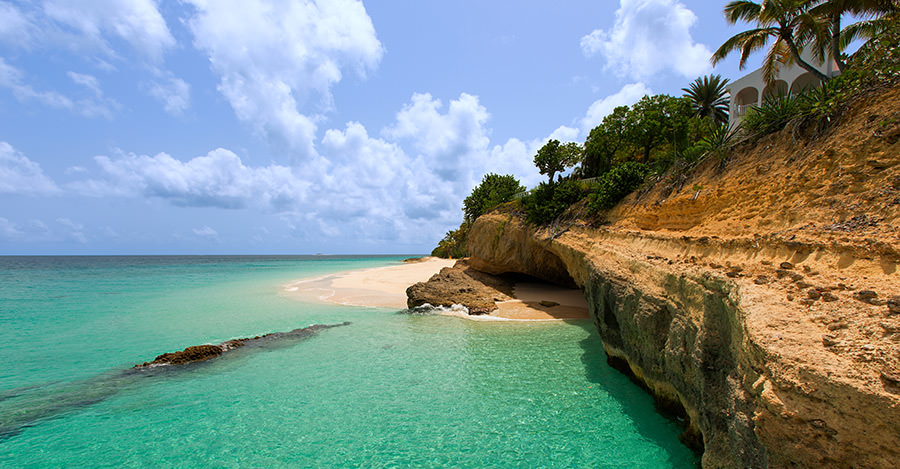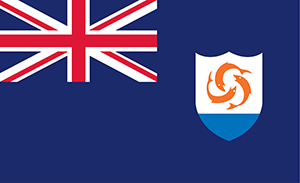 Do I Need Vaccines for Anguilla?
Do I Need a Visa for Anguilla?
What is the Climate Like in Anguilla?
How Safe is Anguilla?
Swim with the Dolphins
What Should I Take to Anguilla?
Canadian Embassy to Anguilla
Anguilla is a British territory in the Caribbean. It is located east of Puerto Rico and the Virgin Island, directly north of Saint Martin.
The island is known for its gorgeous beaches with white-sands, palm trees, and blue waters. There are coral reefs, housing thousands of colorful fish and other marine animals. The reefs are a popular destination for snorkeling.
Anguilla is known for luxury. Travellers will find gorgeous hotels and private villas to stay in.
Do I Need Vaccines for Anguilla?
Yes, some vaccines are recommended or required for Anguilla. The PHAC and WHO recommend the following vaccines for Anguilla: typhoid, hepatitis A, hepatitis B, rabies, and influenza.
---
Dengue and Zika are both present in Anguilla. Make sure to bring mosquito repellent and netting on your trip.
Visit our vaccinations page to learn more. Travel safely with Passport Health and schedule your appointment today by calling or book online now.
Do I Need a Visa for Anguilla?
A passport which is valid for at least 3 months from the expected date of departure is required to enter the country. A visa is not required. Proof of a return/ onward ticket is required to enter the country.
Is A …
A Malta Entry Requirement?

Passport
Yes
Passport Validity
At time of entry
Blank Passport Pages
One page per entry stamp
Visa
No
Vaccinations
Recommended
Sources: Canadian Travel and Tourism and British Embassy
Visit the Canadian Travel and Tourism website for more information on entry and exit requirements.
What is the Climate Like in Anguilla?
Anguilla has a tropical climate, with warm temperatures year-round. It is relatively dry, receiving only about 35 to 40 inches of rain each year. The wettest month is October and the driest is February. Between June and November, there is the threat of hurricanes.
How Safe is Anguilla?
Crime is, in generally, very low in Anguilla. But, crimes such as murder, rape, robbery, and burglary do occur. To prevent this, travel only in well-lit areas and avoid travelling alone if possible. Do not leave valuable items unattended in public areas or in hotel rooms/rental homes.
Petty crime, such as pick-pocketing or bag-snatching, can also occur. Avoid carrying unnecessary valuables with them. Travellers should avoid demonstrations or large gatherings. These provide ideal opportunities for pick-pocketing.
Swim with the Dolphins
Anguilla is known for its gorgeous beaches and warm waters. Travellers come from all over the world to explore the marine life in the pleasant blue oceans.
At Dolphin Discovery Anguilla park, visitors can do both of these things by swimming with dolphins. The park is located at Blowing Point beach, only twenty minutes from the St. Marteen port.
Visitors will be able to learn about and see dolphins act in their natural habitat. Employees educate visitors on ocean preservation and sea life. Participants will meet marine mammal specialists and fun-loving dolphins.
What Should I Take to Anguilla?
Anguilla is a great Caribbean destination, but it does still require some prepearation. Be sure to bring the following items.
Light Clothing – It can get very hot and humid in Anguilla. You will be most comfortable in light, flowy clothing.


Sunscreen – Lounging on the beach or exploring the outdoors is a must in Anguilla. Make sure to lather up in sunscreen first to preventing burning.


Swimsuit – Anguilla has plenty of beaches and pools so bring a swimsuit to enjoy the water.


Bug Spray – Mosquitoes are common in Anguilla, bring bug spray to avoid getting bitten.
Canadian Embassy to Anguilla
When traveling it is very helpful to find out exactly where the Canadian Embassy or consulates are located. Keep the address written down in case you have a legal problem, you lose your passport, or you want to report a crime. Be sure to keep a copy of your passport with you in case you lose the original.
While Anguilla does not have an embassy, Bridgetown serves as it's nearest location:
Canadian Embassy Bridgetown
Bishop's Court Hill,
St. Michael,
P.O. Box 404,
Bridgetown, Barbados BB11113
Tel.: +(246) 227-4399
Stay safe abroad with Passport Health. Call or book online now and start traveling safely today!