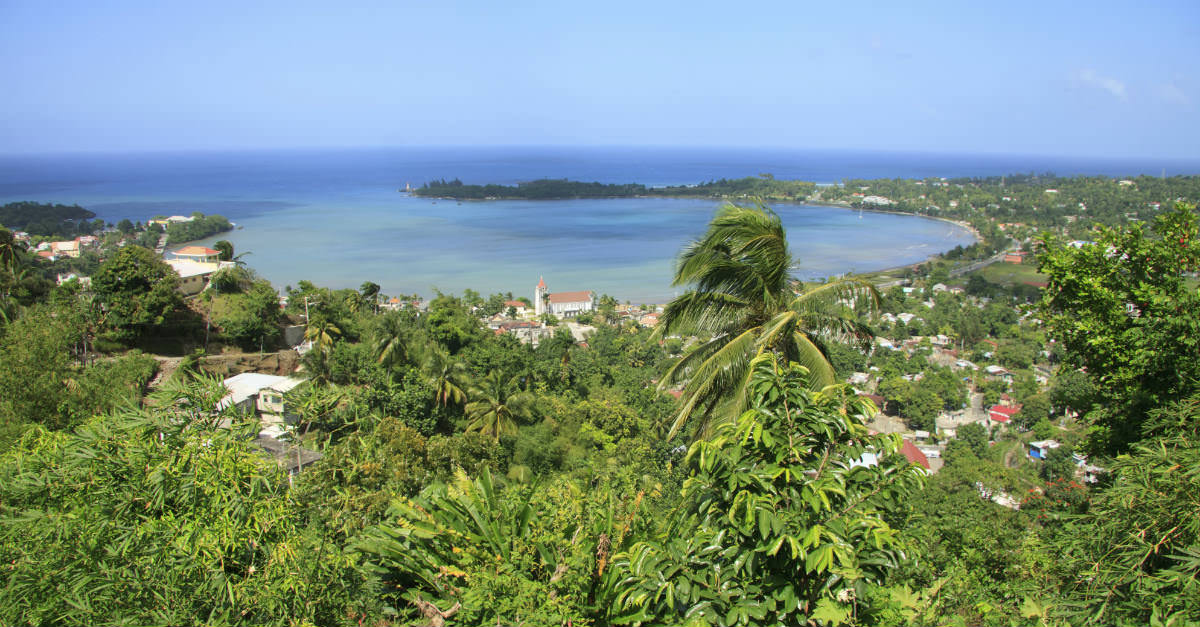 Considered the poorest country in the Western Hemisphere, Haiti is home to around 11 million people.
In January 2010, when the country was hit by a 7.0 magnitude earthquake, the effect was severe. The disaster left 220,000 dead and 3.5 million affected, with years of expected repair.
A cholera epidemic began later in 2010, partially due to the U.N.'s negligence during earthquake relief. This outbreak of the disease is still going strong today. It may even be resurgent with other natural disasters hitting the country.
With Haiti battling this epidemic for six years, here's a look at cholera's effect on the country:
How did the outbreak begin?
Since the outbreak's start in October 2010, the U.N. has admitted some fault in the disease's spread.
The organization sent peacekeepers from Nepal to help with the disaster relief efforts. It's now known that they arrived in Haiti while carrying the disease but not showing symptoms.
Cholera is spread through food or drinking water, usually contaminated by fecal matter. Much of Haiti is without clean drinking water, relying on rivers to stay hydrated.
When the infected peacekeeper rid their waste in bodies of water, the disease spread rapidly throughout nearby areas. By the end of 2011 Haiti recorded over 500,000 cases of cholera due to the epidemic.
Although that rapid rate would not continue to be so high in the years since, the numbers are still staggering. Over three quarters of a million infected since 2010, with nearly 10,000 deaths.
How bad is Haiti's epidemic today?
The number of cases dwindled over the proceeding years, only to tick back up after more disaster in Haiti.
Hurricane Matthew made its way to the country in October 2016. Hurricane conditions helped contaminate the drinking water with the disease developing again in affected areas. Thousands of more cholera cases have been reported since Hurricane Matthew.
The country was still struggling for safe water conditions even before Hurricane Matthew. Roughly half of Haiti had access to clean water before the hurricane and only a quarter could access a proper latrine.
Damage from the hurricane made access to these much more difficult.
What is being done to end Haiti's cholera epidemic?
The country is still experiencing some rainfall and after effects from Hurricane Matthew. If unattended, this could undo all efforts from the last six years to solve the outbreak.
The U.N. admitted that they have little money to fix the cholera crisis in Haiti.
The country's government recently asked the U.N. for $200 million in aid after Hurricane Matthew. Due to the organization's lack of cash reserves, it has only been able to provide about a tenth of that total.
Some measures are being taken to further prevent the spread of cholera.
This week the Haitian government announced a plan to vaccinate 816,000 people for cholera within one week.
The World Health Organizations and other groups are working to provide vaccines, purification tablets and latrines to Haiti.
Though some of these organizations are having trouble accessing some areas. Roads and bridges were still damaged from the earthquake, and conditions are only made worse by the recent hurricane.
What can I do to avoid catching cholera when I travel?
Haiti is not the only country where cholera is an issue. Travel to parts of Africa, Asia, Central America and other Caribbean countries could leave you susceptible to cholera.
A cholera vaccine was approved by the Food and Drug Administration in June 2016. Passport Health recommends the vaccine to anyone traveling to a cholera-affected region.
Because cholera is spread through contaminated water and food, it is wise to be cautious when consuming both while you travel.
The CDC recommends that you only consume bottled, boiled or treated water and wash your hands with soap and clean water. Only consume food that's packaged or was recently cooked.
Trying to stay healthy during your next trip? Call Passport Health at 1-888-499-7277 or book an appointment online!
Did we miss any information about the cholera epidemic in Haiti? Let us know in the comments or on Twitter and Facebook!