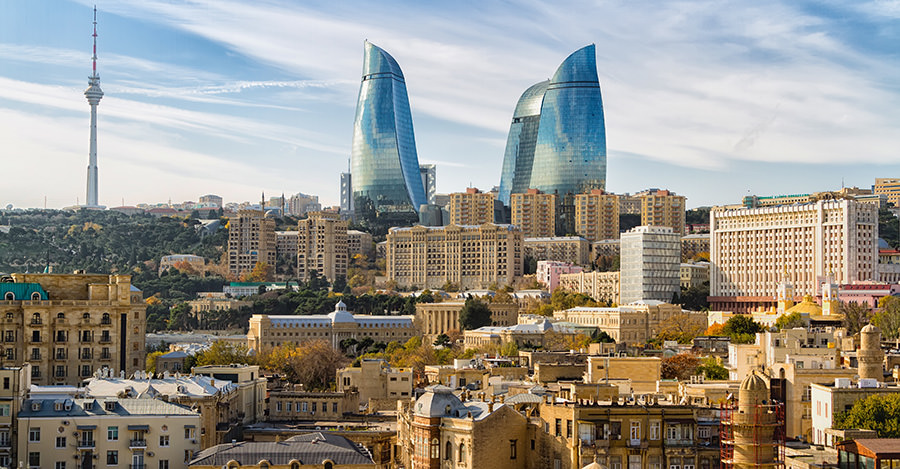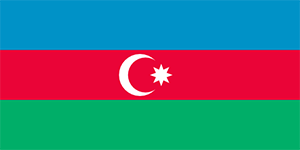 Do I Need Vaccines For Azerbaijan?
Do I Need a Visa for Azerbaijan?
What is the Climate Like in Azerbaijan?
How Safe is Azerbaijan?
Yanar Dag in Azerbaijan
What Should I Take To Azerbaijan?
Canadian Embassy in Azerbaijan
Azerbaijan boasts a setting influenced by Asia and Europe. Its variety of landscapes give travellers a feel for both urban and rural life.
Quba is located in the northeastern part of the country. It appeals to all travellers but particularly those attempting a more quaint stay. The city is known for carpet making. But, you will also find Russian, Jewish, and more modern day influences around every corner. Sights in Quba include a History Museum, synagogues, and a castle to explore. Consider journeying to nearby Xinaliq for a hike to stunning views.
Azerbaijan offers an experience hard to find in any other country in the world!
Do I Need Vaccines For Azerbaijan?
Yes, some vaccines are recommended or required for Azerbaijan. The PHAC and WHO recommend the following vaccines for Azerbaijan: typhoid, hepatitis A, hepatitis B, rabies, and influenza.
---
Malaria is present in some parts of Azerbaijan. Check with a Passport Health travel specialist to learn if antimalarials are right for your trip.
Visit our vaccinations page to learn more. Travel safely with Passport Health and schedule your appointment today by calling or book online now.
Do I Need a Visa for Azerbaijan?
A passport which is valid for at least 6 months from the expected departure date is required to enter the country. A visa is required for all tourist and business purposes; tourists must obtain this visa before arriving in the country. Canadians are eligible for an e-visa but it is recommended you get it approved at least 3 days before the expected arrival date.
Is A …
An Azerbaijan Entry Requirement?

Passport
Yes
Passport Validity
Must be valid at entry
Blank Passport Pages
Two pages for entry stamps
Tourist Visa
Yes
Vaccinations
Recommended
Sources: Azerbaijan Embassy and Canadian Travel and Tourism
Depending on your visa type, there may be health restrictions.
Visit the Canadian Travel and Tourism website for more information on entry and exit requirements.
What is the Climate Like in Azerbaijan?
Azerbaijan has a dry, semi-arid steppe climate. This means it is not as susceptible to rain. The three regions of the country are rather variant. You will find the descriptions below:
Lowlands – Any area of the country below sea level, which amounts to about 45 percent of Azerbaijan. The spring is an ideal time to visit this area of the country.


Caspian Sea Region – Where Baku is located and part of the Abseron Peninsula. Visit this area of the country during the fall months or even the winter. Temperatures are milder due to the direction of sea winds.


Great Caucasus Mountains – Considered the highlands, located in the northern part of Azerbaijan. The best time to visit this region is in the winter for some great skiing and outdoor activities.
How Safe is Azerbaijan?
Azerbaijan is an area of low crime. Remain alert in crowded areas and keep belongings close. The most frequently reported crimes are burglary, pickpocketing, or assault.
The Nagorno-Karabakh conflict has continued in Azerbaijan since the 1980's. Stay out of any region having to do with this conflict or any demonstration involving it.
Driving is considered highly dangerous in Azerbaijan, especially in Baku. Often times, rules of the road are ignored which makes accidents frequent. Roads are often not lit and unkempt so drivers should remain vigilant. If you do choose to rent a car, routine traffic stops are common. Make sure you have identification with you at all times.
Public transportation is accessible and reasonably priced in Baku. The metro system is easy to navigate, and security is high, resulting in low crime rates within the area. Taxis are also available. Only to use taxis that are properly marked.
Yanar Dag in Azerbaijan
Right outside of Baku, is Yanar Dag. Here fire dances from the earth thanks to built-up underground natural gas. As time progressed and natural gas was in greater demand, fires around the country started to diminish. Despite this, Yanar Dag remains.
Yanar Dag is about 32 feet in length; the ambiance with the fire is a beautiful sight to behold. Marco Polo was the first explorer to mention these mysterious fires way back in the 13th century. Curiosity led to figuring out the cause of these underground driven marvels.
Journey to Yanar Dig from Baku in about 35 minutes by bus or sign up for a tour exploring the surrounding area!
What Should I Take To Azerbaijan?
Here are recommended items to bring along with you to Azerbaijan:
Medication and First Aid – It is always better to be prepared. Bring suggested medications by your Passport Health Specialist and a first-aid kit.


Sunscreen and Bug Spray – Sunscreen should be on your packing list even in the winter months. Look to invest in bug spray that contains at least 20 percent of DEET or more.


Clothing – Depending on the time of the year, different items of clothing are needed. Nights can also be cold. Do be aware of clothing customs before arriving in Azerbaijan. Prepare accordingly. A good pair of shoes is also suggested for the varying conditions.
Canadian Embassy in Azerbaijan
Canada currently does not have a residential government office in Azerbaijan; the embassy in Turkey handles all consular responsibilities or citizens travelling to Azerbaijan.
Canadian Embassy in Ankara, Turkey
Cinnah Caddesi No: 58
06690 Cankaya
Ankara, Turkey
Tel.: (+90) 312 409 2700
Ready to start your next journey? Call us at or book online now!